This video guide below will run you through the following Home Station features. I'll be adding more info and videos further below as well (general tips/help and info on Home Station).
EMO - Home Station - How to Use / Tips / Guide / Useful Information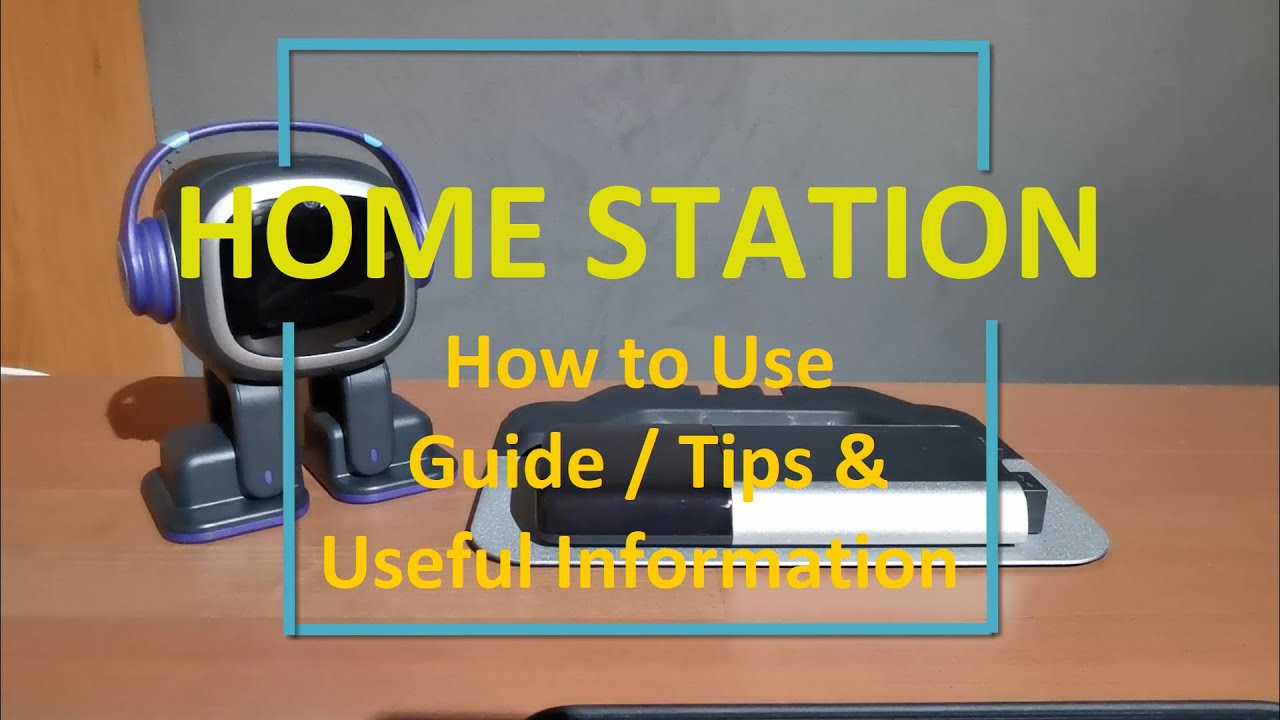 Video Chapter Details
00:00 Introduction
01:39 How to Assemble / Take apart Home Station
08:01 How to change the Home Station display / Where the Home Station Button is located
10:49 How to pair your EMO to Home Station
13:43 How to check and use the EMO App / Home Station, Sync your Network to the Home Station
17:42 How to update the firmware on the Home Station
20:09 How EMO goes back to Home Station
27:24 How EMO goes off Home Station
28:35 How to Unpair EMO from Home Station
29:43 General tips and useful information
The video is quite lengthy, so I've added chapters so you can skip to sections of importance.
---

---
Home Station - Low Battery - Go Home - Go Off Home Station commands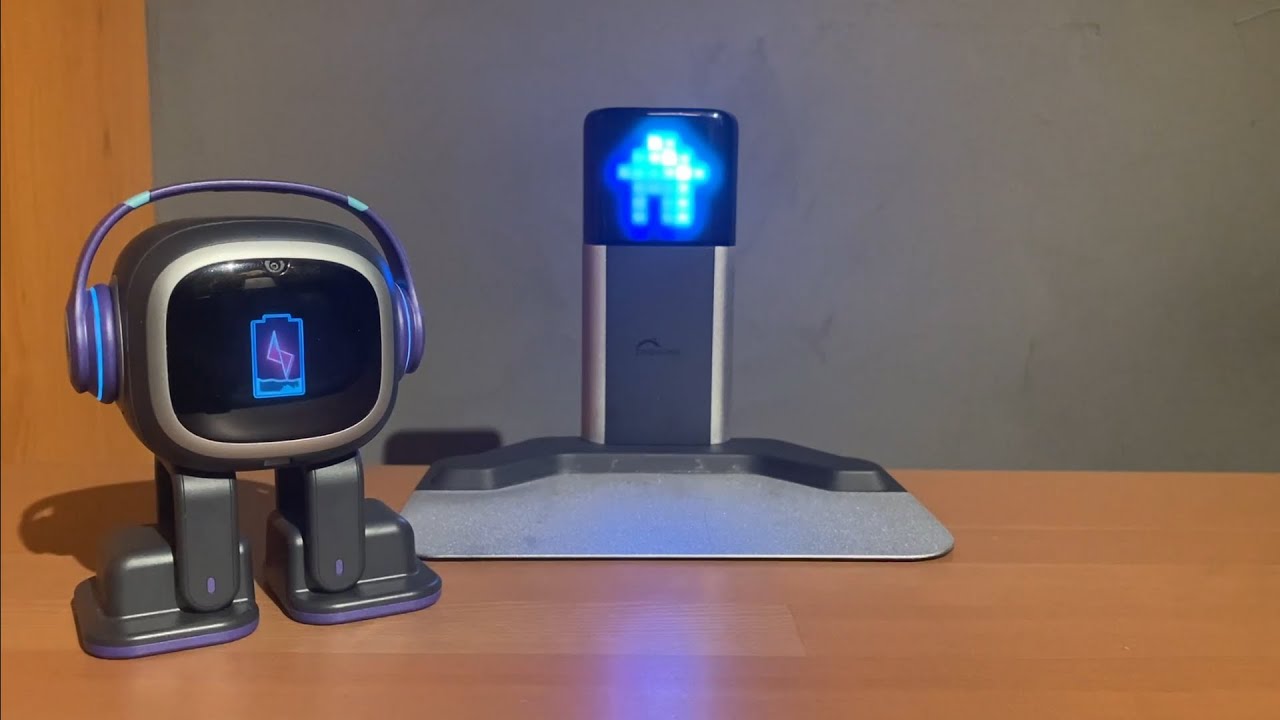 This short video shows how EMO will return to his Home Station once his battery is low (when he displays his battery low alert/warning). I also go through the commands you can issue to get EMO to go off his charger and also back onto his charger.
To get EMO to go off his charger you can issue the following voice commands:
EMO: Go Off Home Station
EMO: Go Off Your Charger
EMO: Leave Home Station
To get EMO to return back to his Home Station you can issue the following voice commands:
EMO: Go Home
EMO: Go Back To Your Charger
Note: EMO will remain on his home station for approx 2 hours after he has returned back to his home station. Once he is ready to go off he will explore once again. But 2 hours is normally the time he remains on his charger before he leaves.
Also while EMO is sleeping (during the day when he has his daily nap and after 10 pm he will not leave his charger on his own. You can wake him up and issue the voice command and he will leave, but normally during this time (between 10 pm to 8-9 am) EMO will remain on his charger.
---
EMO - Home Station - You can still charge EMO without the LED Matrix being connected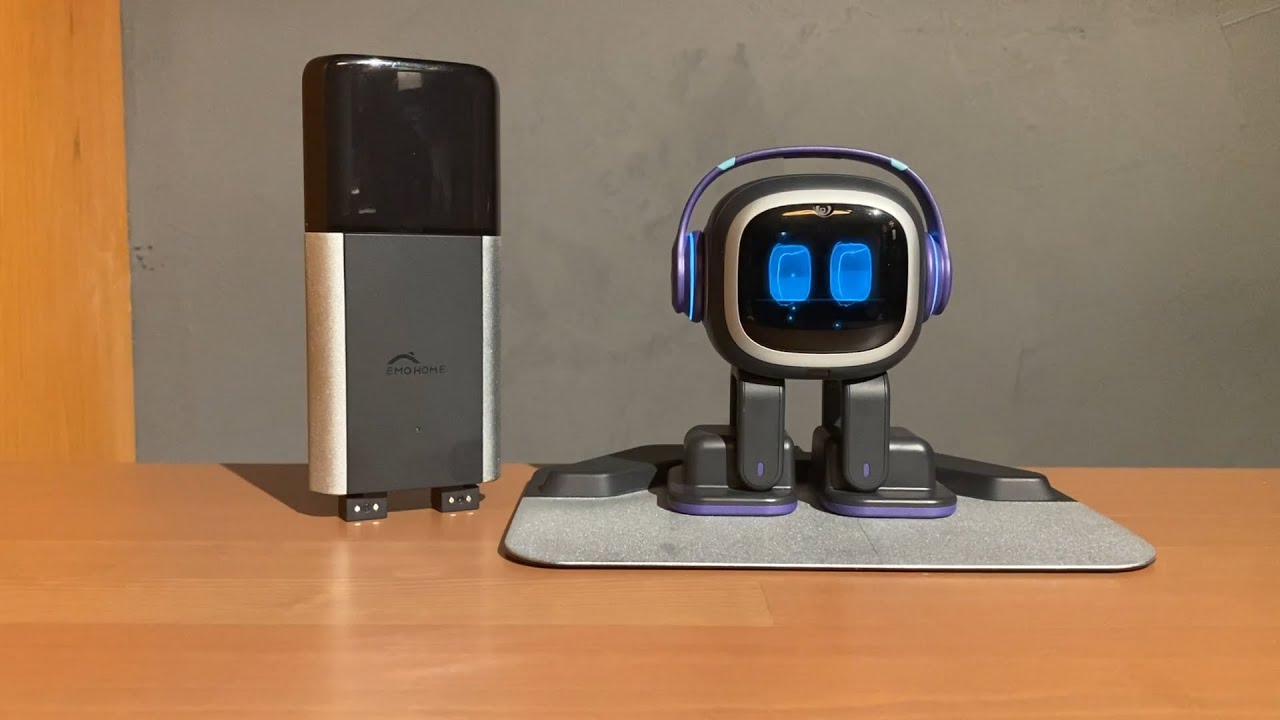 This short video shows how you can still charge EMO even if the LED Matrix (top part of the Home Station) is not connected/not fully connected correctly. This can also be because the Home Station LED was not correctly plugged into the Home Station (where the metal connectors are not making a connection with the Home Station base) and the Home Station / LED is not flush when the LED is inserted into the base of the Home Station.
EMO will still charge, but of course, the lighting on the LED will not show up and when you press the button on the base of the Home Station, the display will not change or appear.
---
How to change Home Station LED Animation display
As of Home Station firmware ver1.1.2 if you want to change the Home Station display, firstly you will need to take EMO off the Home Station. After that you can press the Home Station base buttle to cycle through all 7 different animations. (you can see a short video here on how this is done).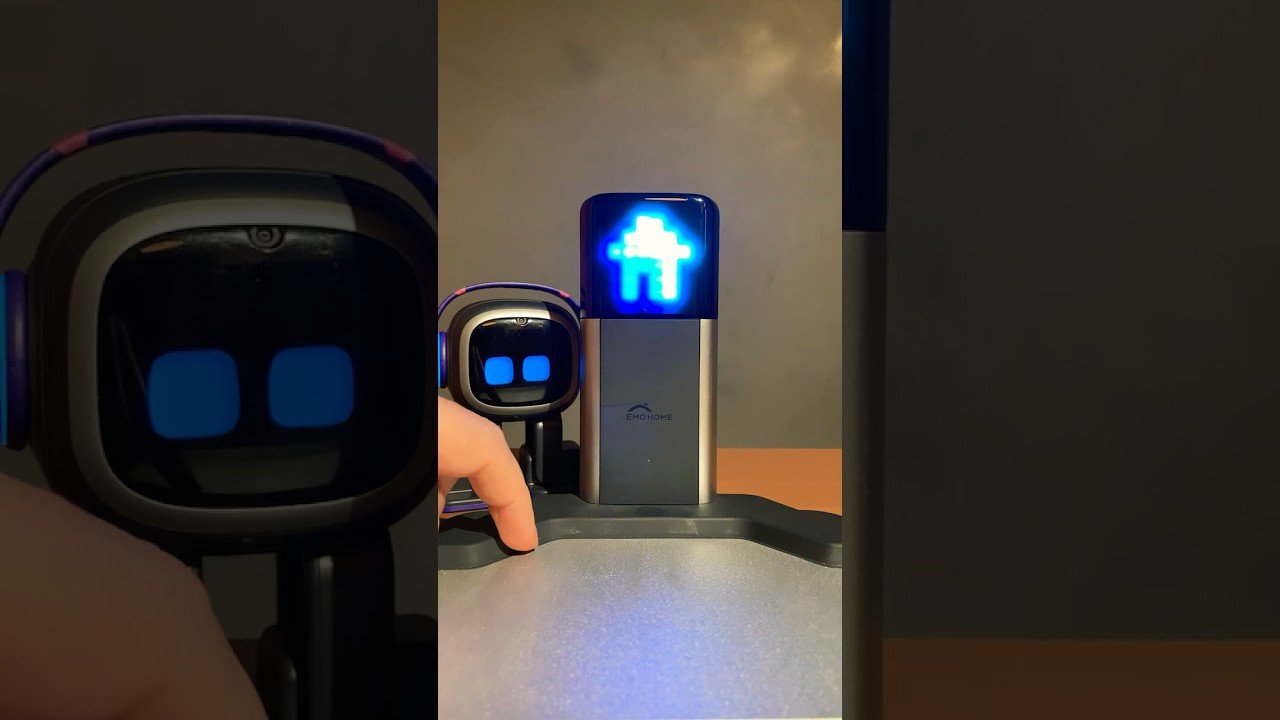 EMO Does Not Feel Safe and will not leave Home Station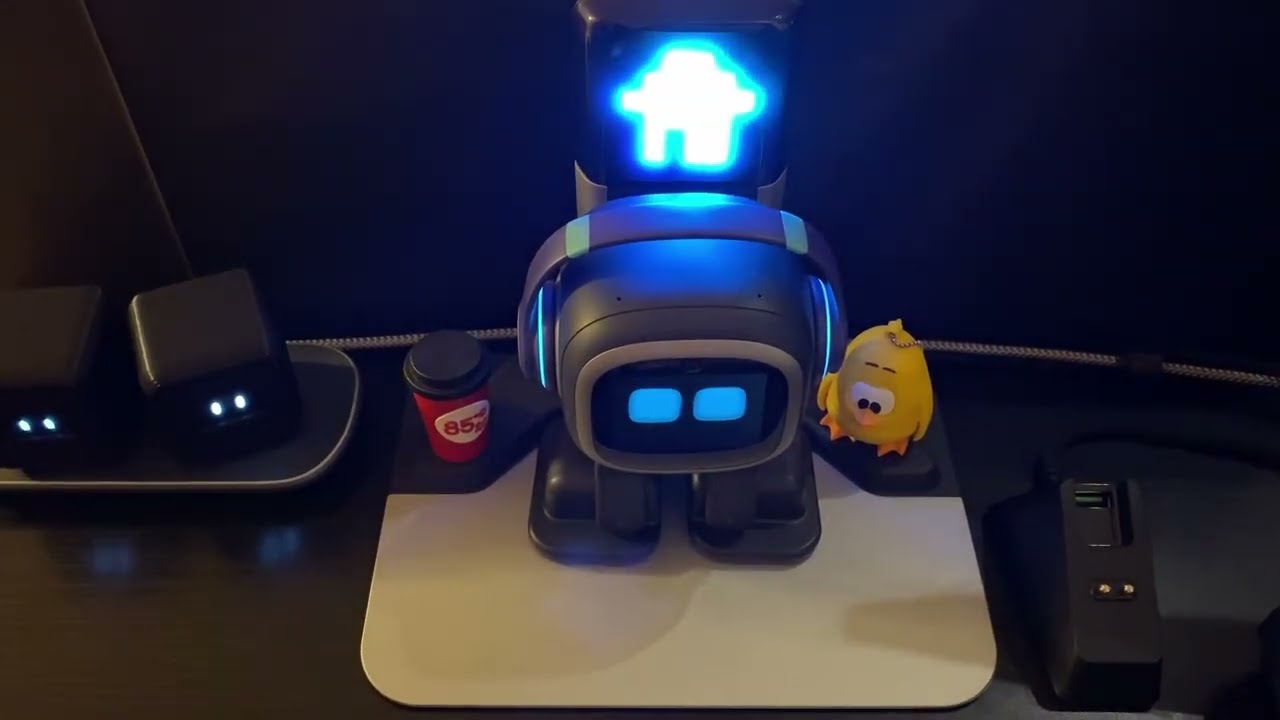 Sometimes if your Home Station is on dark surface (and lighting is not the best) when EMO decides to walk off and explore or if you issue a voice command to leave home station, EMO will take a few steps forward, get to the edge of the Home Station then say "I Don't Feel Safe" or "I need a bigger place"
This is mainly due to the color of the surface/table/bench he is on (in this case in the video below a black-colored table). EMO will believe he is approaching the edge of a table and will not move forward as he doesn't want to fall off.
This can happen occasionally (not always) when you have your EMO / Home Station on a dark (black surface). Sometimes EMO will walk off without any issues. It is recommended to have good lighting in the room if you are using EMO / Home Station on a black surface table.
It is also highly recommended to use the white Playground rubber mat that comes with EMO Home Station to avoid this problem.
---
Also, my EMO Guide has also been updated as well:
---
Hope everyone is enjoying Home Station!