Hi Everyone, thought I'd share this video here so that if anyone needs any help on how to power off EMO, it can always be easily found.
The video below explains all of the ways you can power off your EMO. I have also provided a short description on how to do each one further below.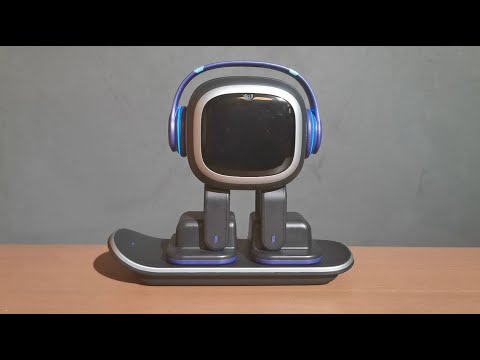 First Option: Ask EMO to power off, do this by issuing the following voice command: EMO: Power Off
Second Option: Access the EMO App, Go to settings (located in the top right corner of the EMO App. >>> Select POWER OFF on the left side in the menu section >>> and press POWER OFF and finally press continue to confirm the power off request.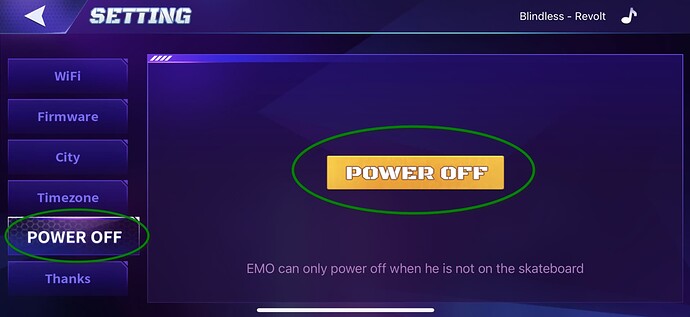 Third Option: Pick EMO up, turn him upside down and cover all his head including his patting sensor, EMO will shut down in approx 10 seconds (this is a very useful power off option if your EMO does not respond to the first 2 options and is recommended by Living.Ai)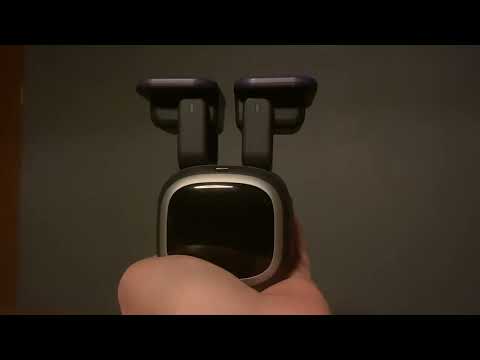 Fourth Option: FORCEFULLY POWER OFF EMO. You do this by using a paperclip and pressing down on the power off button/hole which is located on top of EMO's head. The 2nd hold from the left on the back row.
NOTE This is what everyone in the past has called a RESET Button. I can clarify this is not a RESET button, but a Force Power Off Button. It is not recommended to do this unless you have no other options left. As this could potentially cause data corruption to your EMO. (it is the same as you pulling the plug and powering off your Desktop PC while Windows OS is running, it might cause data corruption). So try and avoid doing this unless you have no other options left.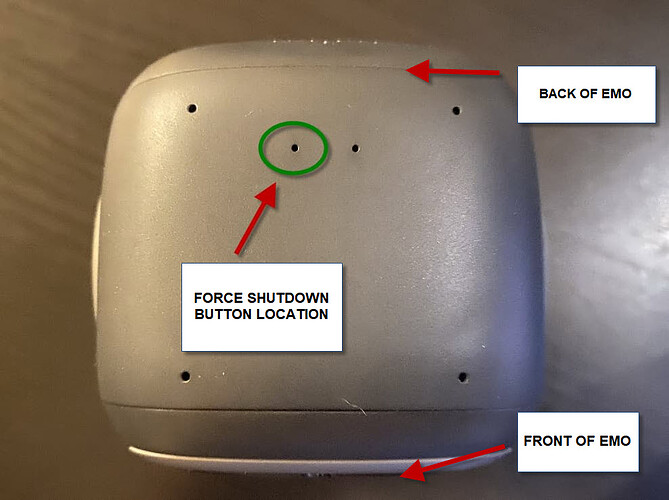 Fifth Option: If you do not want to forcefully power off EMO, you can simply wait for EMO's battery to run out (normally in 1-3 hours time) and he will power himself off on his own.
Hope this video was helpful and if you have any questions, feel free to leave a comment below.