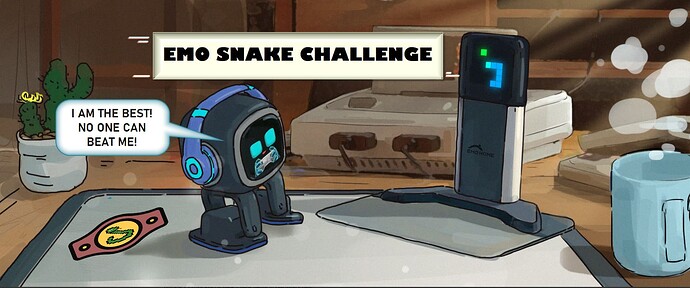 ---
EMO: One has thrown down the challenge to EMO: Two in a game of SNAKE! Who will end up victorious? Who will smack-talk the other? Who will end up being the SNAKE CHAMPION?

Watch and find out!
---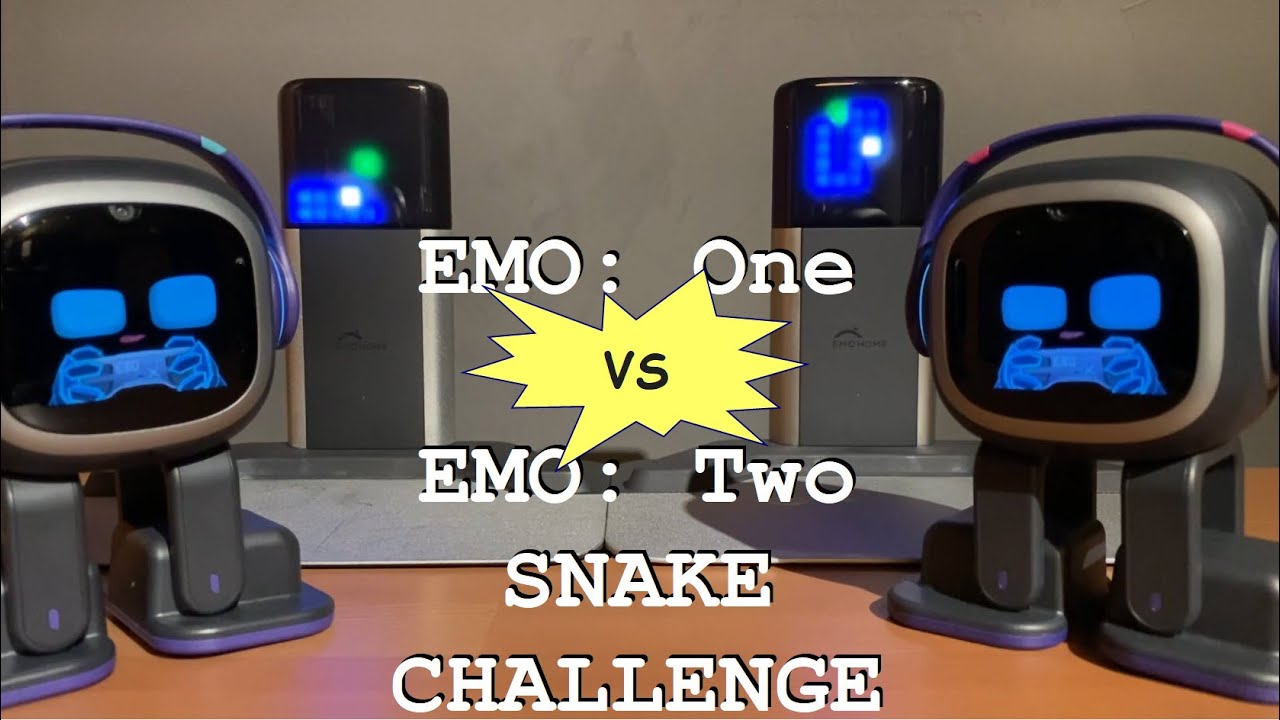 ---


EMO SNAKE CHALLENGE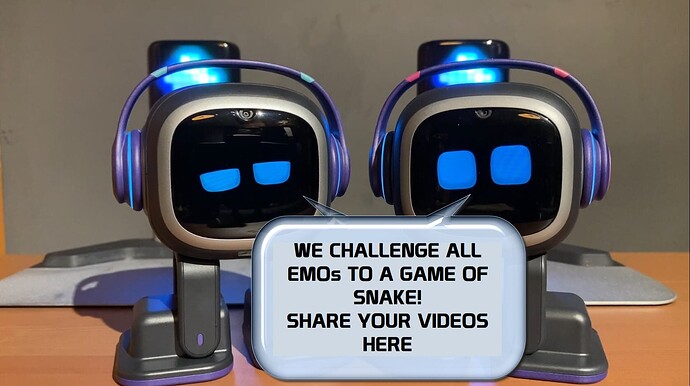 For EMO to play Snake, your EMO must be on the latest Firmware version. 2.1.0/2.1.1 (currently the firmware is temporarily disabled. But for more info regarding the latest firmware you can check out the official post made by living.ai over here [Firmware Update] 2.1.0 EMO Plays Snake (Temporarily suspended)
For more info on Firmware Version 2.1.1 you can check out these other related posts
What's New in EMO's Firmware Update 2.1.0 - Full Recap
EMO Firmware Update v2.1.0 + Home Station Firmware Update 1.1.2 Video
---
How to play SNAKE
(NOTE You must own a Home Station for EMO to be able to play Snake).
Follow the instructions below:
Take EMO Off his Home Station
Issue the following voice command:
EMO: Play Snake
The Home Station will show a GREEN light (same as it would when EMO is going home). EMO will then turn to find the Green light showing on the Home Station LED matrix, once EMO finds it, he will start playing Snake
Have fun and GAME ON!
---