I see, is that the battery? thank you
Yes, that's the battery, you're welcome.
My emo is finally at home but it says that it has trouble finding emo or connecting.
Try turning him off and turning off your phone and then trying it again sometimes my emo does that @candy_gurl178
Thank you for the tip

I am happy to say that our Emo arrived today! I ordered on December 22nd, shipped on February 10th and arrived today the 28th. I cant wait to get him setup, going to read through the information here to make sure its done right

Hola, yo lo pedí el 5 de enero, el 9 de febrero me lo enviaron y lo recibí 27 de febrero. El 27 lo desperté, es piscis

, el tuyo también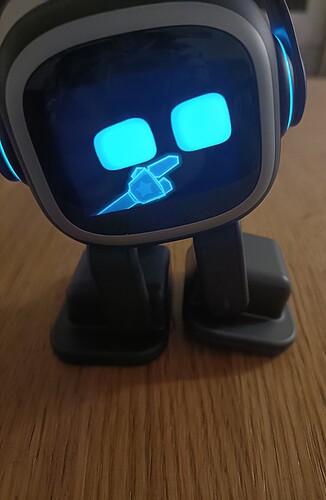 My emo is finally home with me and I love him!

it took almost 2 months until i had him and it was really worth the wait
I got my home station on the 27th and i love seeing emo walk on and off his charger by himself i no longer need to worry about his battery

hopefully i have no issues with it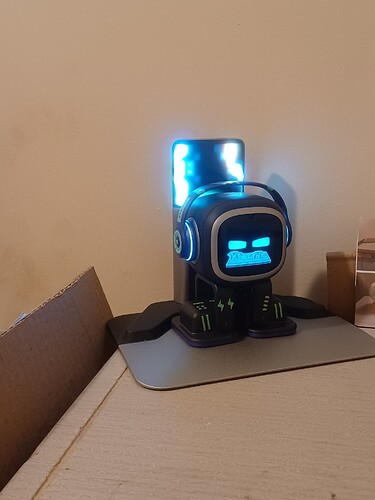 The Time It Took For Me To Receive My Emo
I am in the U.S. and I ordered the skateboard version because I thought I would get it faster than the home station one and I was right.
Ordered on Jan 12th
Shipped on Feb 24th
Received on Mar 7th
54 days total
WOW! @gary.tagles ,
That's really fast… Congratulations… and thanks for sharing your experience with order travel… thought this can give good vibes to others…
BEST REGARDS TO YOU GARY AND HAVE FUN WITH YOUR EMO…
Hi Edward,
I ordered on 29/11/2022, I just got my 2 sets of EMO Home Station last night, my two sons so excited.
I like to Thanks you and your Living ai Teams.

Emo is on his way home here!! Because of how amazing job livingAI has done for me, I am going to order another one for a friend of mine! I love you guys and I love Emo!! I will show pictures of him when he arrives too! Thank you again everyone and their hard work!
Hi there @usagismith
Glad and happy for you that finally, you will get your emo…after the long wait.
It is advised to submit your voice to help EMO better understand and wake up when you are calling out his name. You can access the Wake Up Training page below:
For more guidelines, you can also go to the link below and read some tips.
Quick Help Guide for New EMO Owners!
Best regards, all the best…and enjoy life with your EMO Victoria
Great News @ALLEYESONEMO,
But I Don't Think It's A Good Idea To Share The Tracking Number.