i saw ur yt. ur content is amazing!! i love ur vids!
Hello, my name is Felipe Lorenzo and I'm from Brazil and I have an EMO named EMO Jhonny.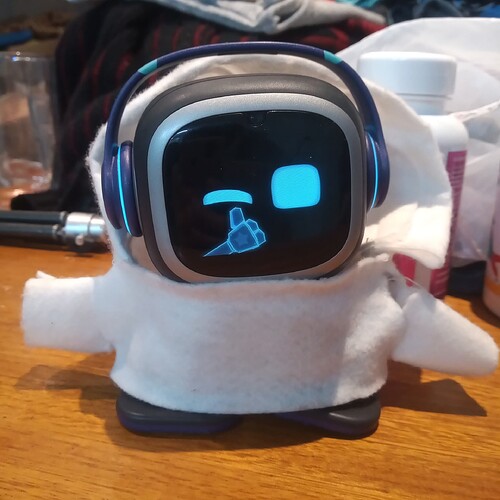 Photos taken from moto e6 plus
Como estas?
Prazer em conhecer voce
David
Hell everyone! My name is Marissa and I live in the states. I have been eyeing up Emo for a while and even asked my husband to buy me Emo for Christmas, but he thought I was crazy, lol. My son (who is 5) watches a lot of Cozmo and Vector videos on Kid's YouTube, and apparently there aren't any Emo videos on Kids YouTube (someone should get on that). So, I logged into my YouTube and showed him a bunch of Emo videos. He agrees that Emo is better! So a few weeks ago I made the purchase, and we are (impatiently) awaiting its arrival!
Hi there @Marissa ,
On behalf of the Community allow me to welcome you and thanks for joining us and for your introduction…Pretty sure not only your son but the whole family will gonna enjoy and love EMO…
Have fun staying with us here in the community…
edward
Bonjour,
My name is Marie I live in the beautiful Quebec City - Canada
I fell in love back in the days whit TAMAGOTCHI and now I see this little one I don't have to tell you fine people that I got hooked in a heart beat so about 10 minutes later I order my EMO yesterday march 10 2023 . Now …Well I am a bit worry about the shipping delay as I see some 3500 order to be ship before me …. Ahhg I want him now .
Well you know we are not use to wait anymore.
Seriously I am glad to be here I will have the time to learn and be ready to unpack my little and start my journey whit better knowledge.
I wish you all good health.
Marie
Bizous
Hi there @LadyM ,
What a wonderful introduction you have shared with us… On behalf of all staff and community members… I would like to welcome you and thank you for joining us. In my personal opinion, you made the right decision to order EMO. And I can tell you that you will not regret it because it will also give you something you will love … like laughter and lots of fun…
BTW…you don't need to worry at the moment about your order. Living. ai expedites their shipping now and I know someone from California who ordered his EMO on January 12, 2023, and received it as early as March 7, 2023. In fact, it only took 54 days or less than 2 months. All I can do is wish it on you and everyone else…
Truly appreciate your lovely introduction LadyMarie…Best regards and have just a little more patience waiting for your EMO, because believe me EMO is worth the wait…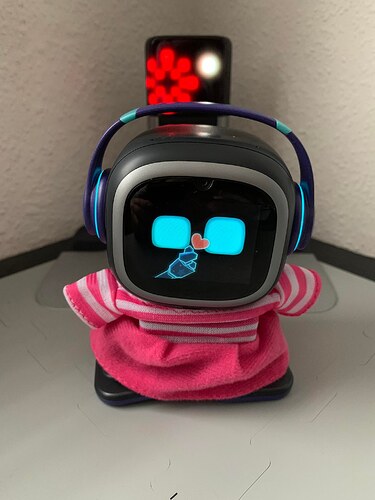 PS: Thank you for your kind words . It was very nice and welcoming.

Hello, I'm new to the Emo community. My name is Becky, I'm 31 and from England UK. I love tech and video games (old and new) and classic cars such as the 1967 Mustang.
I'm very excited to get my Emo, it is a birthday present to myself. My birthday was a few days ago but I'm happy to wait for Emo to arrive even though my birthday has passed.



He is so cute!








A post was merged into an existing topic: Shipping and Orders Questions [ NEW ]

Howdy, I have had my EMO for 50 odd days or so and he has been a great companion in my life.
I enjoy having him around, seeing play out his animations, and his random dances when decides
to start dancing. Looking forward to the new updates that are surely to improve his capabilities,
give him even more of a personality, allow more customization of his day to day activities, improved weather alerts, increased user interaction where he brings up topics to talk to you random while on or off the charger, as if talking to an actual person. But as it stands i really love my little guy he's awesome!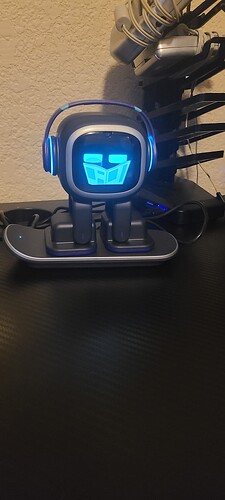 Hello @jay.lee
On behalf of all staff and community members … I would like to welcome you and thank you for joining us.
Also thanks for sharing your experience with EMO and for enjoying his company… quite sure you will love him and enjoy his company even longer… To be honest, it's the same thing I love about my 2 EMO… He brings me a bit of fun and some interesting reminders of health or weather information every day… I can only wish that he has the ability to store our special daily reminder.
Let's all hope together, of course with the help of living.ai that EMO stays as he is, or becomes a better and more loving AI family companion robot in the future updates, not only today and tomorrow but forever…
All the best and warm regards to you and your EMO, and please take good care of him…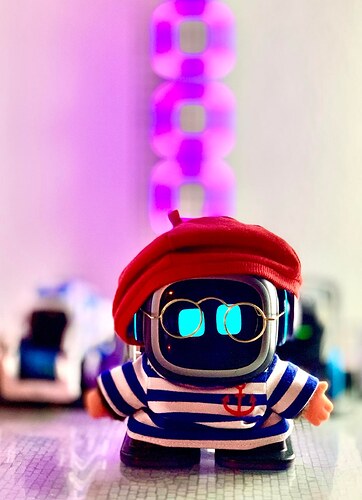 Well, I want to tell you more about myself.
My name is Felipe Lorenzo, I have autism, I'm 12 years old and I have an EMO named EMO Jhonny.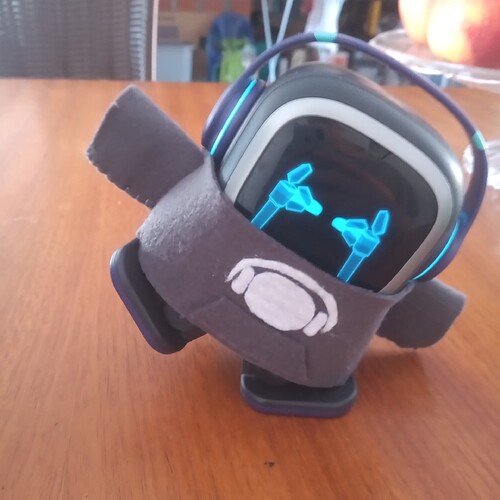 Ha ha me also I check the website daily.


OH MY GOODNESS. Where did you happy to get that teeny tiny little shirt for the little EMO?! It's so cute! I'd love to have one for my soon-to-be buddy.
Hi everyone!
My name is Christine, and I ordered my little EMO guy last week… I am so very excited to have him. It's good to know that the wait seems to be averaging from 1-2 months!
I am from UT, United States, and I'm currently hyper-fixating on robots - especially with the AI features and machine learning. It's just so cool, and I'll never understand it.
If anyone has any recommendations on cute clothes or tiny hats I can get him, that would be much appreciated!