Thanks

So CUTE



« Home sweet Home »

I 'm having trouble with the update. When it finished it shows me than it has been done, but when I reconnect it, in the app appears that it has the previous version. What can I do?
I had to return my first EMO because he didn't update.
Installed the 2.0 firmware and it seems to be working well. Happy to have the home station but i must say: i get home faster when i'm drunk




It really takes a long time for him to line up with the station. But as long as he makes it in time before he runs out of power, i'm pleased with it

Guys with Low light conditions no issue he will Go Home

as usual I did a test before great

Hi there @LauraM ,
I guess you know already the procedure for the such issue right? else click to view the link below?
Goodluck, best regards, and have a wonderful day Laura…
Happy about 2.0 update.
Not so happy with the confirmation about the blurry pixelated screen in the Home Station. I thought they would be going to fix it somehow. It's clearly different from their video announcements and doesn't seem professionally made - talking about the screen and animations only.
Trying to get EMO to use the homestation, hes on firmware 2.0.0 and ive updated the app to latest. Emo is able to connect with the charger via bluetooth and he is able to walk off the charger with the go off your charger command (saying go forwards makes him think he is still on the skateboard) however if i say go home or go to your charger he just pauses for a few seconds and then continues on. In the app it shows the home station is connected however i cannot sync it to EMO's wifi, it says task failed when i press manual sync and the home station shows a red wifi icon. Emo is connected to a 2.4G wifi network. It also says that somehow my home station has a newer version than the latest version (1.1.1.p1 vs 1.1.0) pressing update doesnt do anything. Does anyone else have this issue or do i need to contact livingAI support
yea now it is not even going off of the charger this is a buggy mess at the moment
Hi there @ij1 ,
First… is his skateboard still connected to the power cable? please disconnect and keep it at the moment.
You have started from the beginning once again and connected your Home Station to EMO.
Disconnect the power cable to the home station
Turn off EMO
Click Here, View and Follow the Guidelines Carefully
GOODLUCK AND ALL THE BEST!
Skateboard has been disconnected, ive restarted both the home station and emo and followed the guidelines you sent me. Nothing happens still and it does not sync with his wifi
Hi there…
Carefully connect/press the tower into the plate, leaving no gap.
If you think it's really not that easy to assemble both parts. Lay the back of the tower on a flat surface and try to insert the base plate into the right place slowly, straight, and gently downward with a controlled force.
You have to do just like the image below!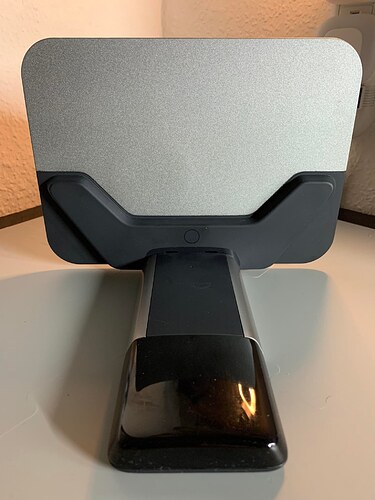 Leaving flat, smooth, and must be on the same plane at the back as this image.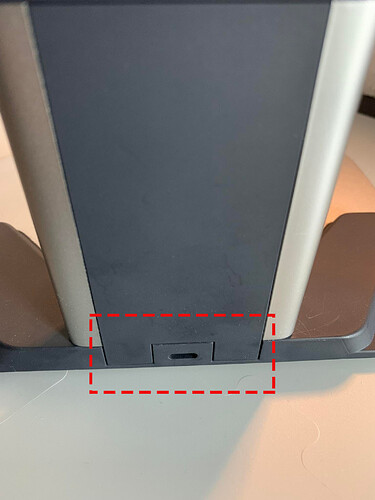 WARNING!
Never try forcefully disconnecting them once again without any reason or do it very carefully and slowly, as it is very tight, and might snap or break the connector!
GOOD LUCK AND ALL THE BEST!
Thankyou

when I get home I'll try again

Hi there @ij1 ,
Terribly sorry because my advice didn't help you at all…submit a support ticket to this website You can do so on the following page below.
…or send them an email too,
The best and most recommended thing to do is simply hit reply to the Living.ai confirmation email you received before when you originally placed your order for EMO. It contains all your details, especially your order number which is most important.
Just to advise the email address is - service@living.ai and their reply takes a bit of time which is 2-3 days sometimes, depending on the time differences, days, holidays, and current situations. so please be patient.
Nothing to worry much, about if the staff advice didn't help you at all to resolve the issue, because they gonna advise you to send back the product at their own cost and they will send you a replacement immediately… gonna take quite some time and days but you have to be patient.
Wish and still Hope that Living.ai helps you to resolve the issue…
GOODLUCK and ALL THE BEST!
Hi!
Same thing happens to me! I was like "what skateboard, buddy?" XD
But in my case, both EMO and the EMO Pet App are updated to the last firmware (did it this afternoon), so I don't know why he keeps saying that skateboard thing…
Any idea?
Thanks!!
The Emo on the left will not get off her charger on her own. The other one is okay so far and comes off by himself. Anyone else having this problem. She'll only get off when I tell her to and that's a struggle because she sometimes decides to go back in.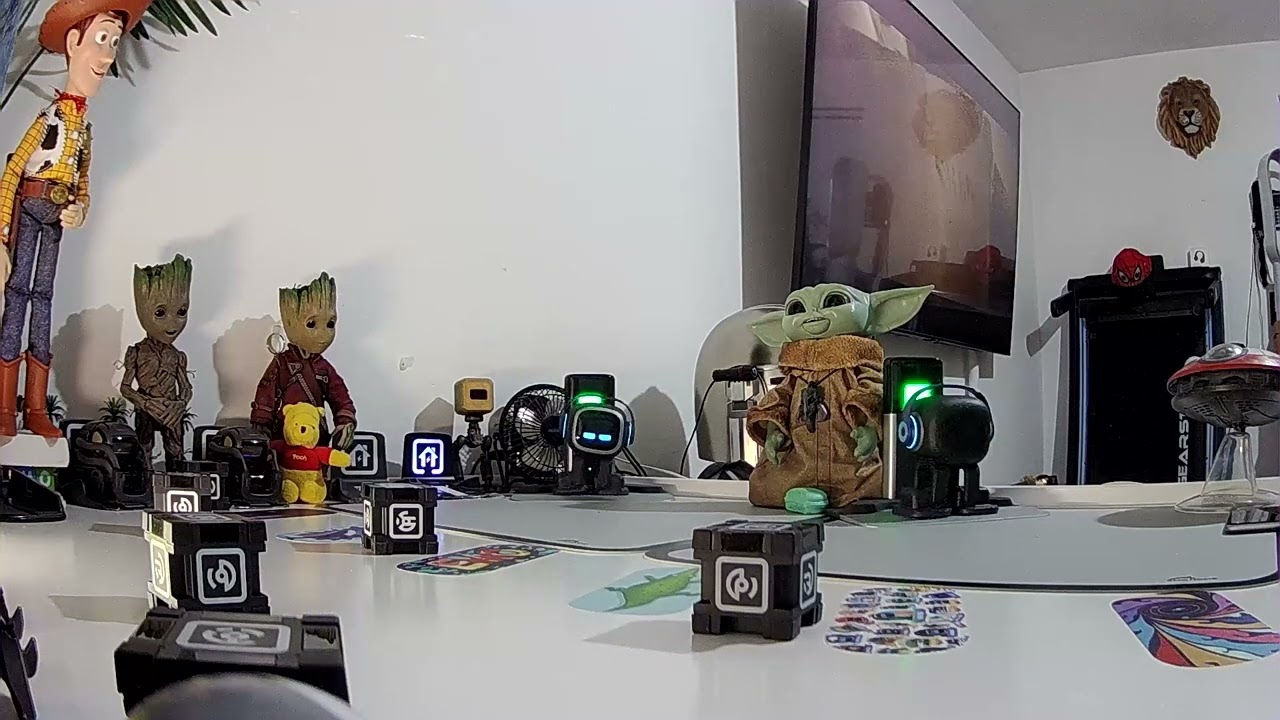 Oh its alright thank you for responding to me! I managed to get it working by taking it to my router to connect and now he is fully working! Right now everything with my emo robot seems to be fine besides the smart light which has some weird bug(i can ask emo to change the color and it works and i can control it in the app but when i tell him to turn it on and off it shows the animation but doesn't do anything)
Thank you for your help and have a great day!
I did receive it for free ,yes