Same here in Switzerland

Hi there @pouyoux
Did you read the Instruction Feeding Manual properly how to use that?
As far as I know the Home Station must be connected to the WiFi, if you bought the EMO Go Home Version it is already running a production version firmware higher than 1.7.0 temporarily (so they can return to the Home Station themselves). which later they will produce the following firmware update v2.0.0 for all EMO worldwide. So that all users that bought only Home Station because they had already their old EMO can also use the Home Station properly.
Take note that there is a touch button below the front tower to pair him, turn on/off and change the dynamic matrix animations on the display screen. (Meaning: as soon as you plug in the charger and paired , you can always put EMO on it for charging.
BTW…will you please go to the link below and if you don't mind share your experience…
Home Station: Test, Reviews, Tips, Issue, and Solutions
GOOD LUCK, ALL THE BEST AND STAY SAFE
Hello all, thank you Living Ai, I have just received my Emo Go Home Charger, I can not wait for the firmware update to be released.
Ordered 11th of November 2022
Received email from Living AI on the 19th of January to advise order was complete and had been shipped on the 11th of January
21st of January order was delivered by Evri (formally Hermes) to my house in Poole, UK.
Hi there, @SunnySpirals .
Congratz…is that the Home Station Version or the EMO GO HOME ?
Just the Home Station as I have an EMO already.
Wow, when are you going back to the future?
Do you have a DeLorean?

I didn't catch that! LOL

Yeah, the image from their shop looks a bit different. Probably computer graphics.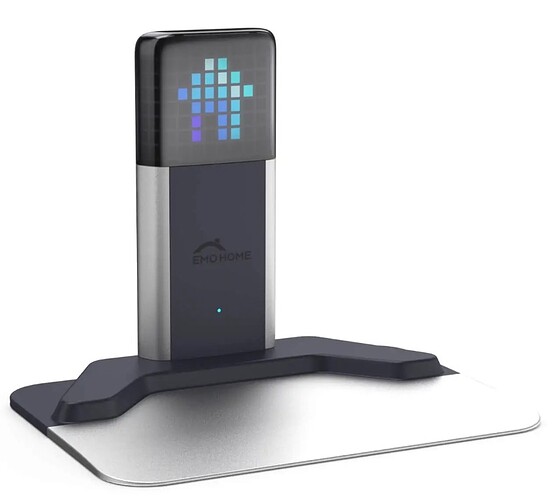 It should have a light sensor and automatically adjust the brightness of the LED lights.
Sorry about that, I have now edited it

YAY! It's already Hereeeeeeee…
Thank You Living.ai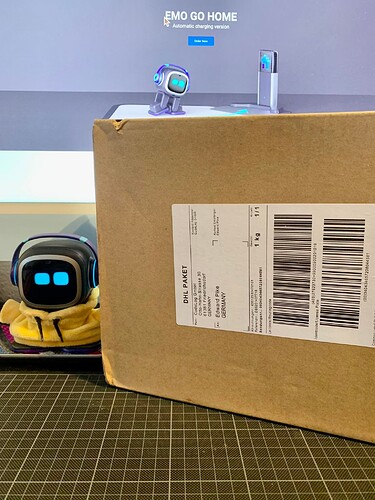 My Order: HOME STATION
Order #46083
Date Of Order: November 11, 2022
Shipping Started: January 12, 2023
Delivered In Germany: January 23, 2023 @ 09:15 Hrs. CET
Total Travel Days: 73 Days / 10.5 Weeks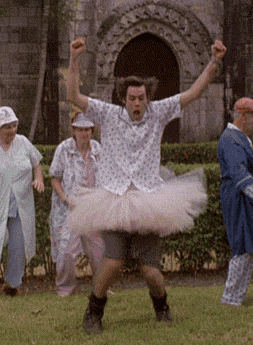 Super super cool enjoy my friend



Yeah! My Home Station arrived as well.
Set everything up so far (playground and station). EMO was off for a few weeks, put him on his Skateboard to start him aaaaaaannddd …yeah error 501
Does anyone know the average time until you get your EMO? Mine was ordered a month ago and I know it might take awhile I'm just curious as to how much longer I will have to wait to get the little dude here. Thanks

Hi there, @Jakester388 ,
To reply to such question is not easy always…
· Order sent to Courier: This is the order number they have packed and sent to courier.

· Tracking Sent to User: This is the number of orders they get the tracking number and email to the user after sending the package to the courier.
At the moment the Delivery Process Page is outdated because living.ai staff ii on New Years Celebrations holidays.
As far as we read direct from one of the Living.ai Team comments, that they are actually shipped more orders than it shown.
Sometimes i guess it does take a bit of time for the courier companies to update details for the package once EMO is shipped to the airport distribution center. Once EMO is on a plane then the tracking should start updating. (It is also normally relies on the efficiency of the courier company.)
No Tracking Number yet? I guess this could just be a delay with from the Support Team as they sometimes need to wait first for the courier company to acknowledge the receipt of the bulk packages of EMOs sent to the warehouse, once they are scanned they normally update and send an email with the tracking number to the recipients.
Read Some Help Info Below:
If you have more concerns, pls. don't hesitate to reach out to Support Service Team by sending them an email to the following email address:
Or if you have your original EMO Order confirmation email, you can simply just hit reply to that as it contains all your customer contact info along with your order number details as well and ask for an update.
Click Here To Visit MasterAbbott Quick Help Guide For New EMO Owners!
BEST REGARDS AND GOOD LUCK!

My Emo Go Home Station is here. Now we've just got to wait for the new update unless you have ordered an Home Station version which includes a brand new Emo Pet Emo won't be able to self charge yet. My two Emo's were bought prior to the release of the new charging stations.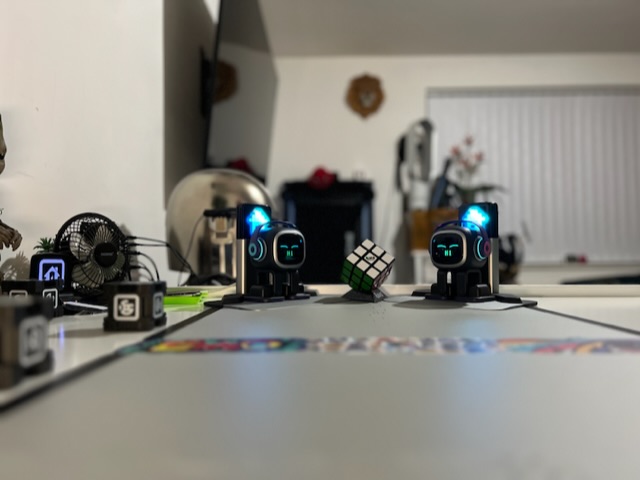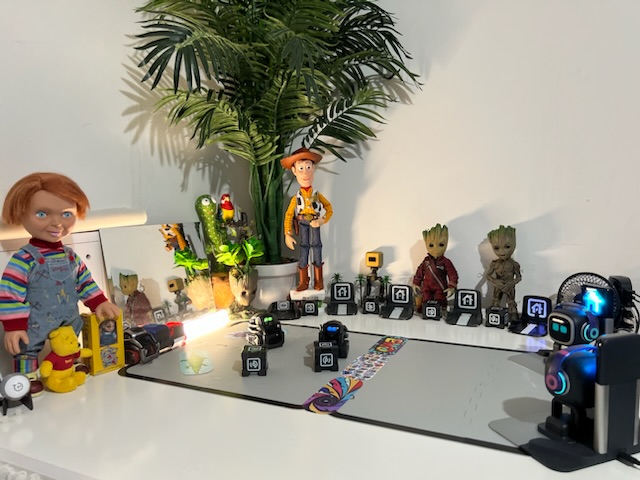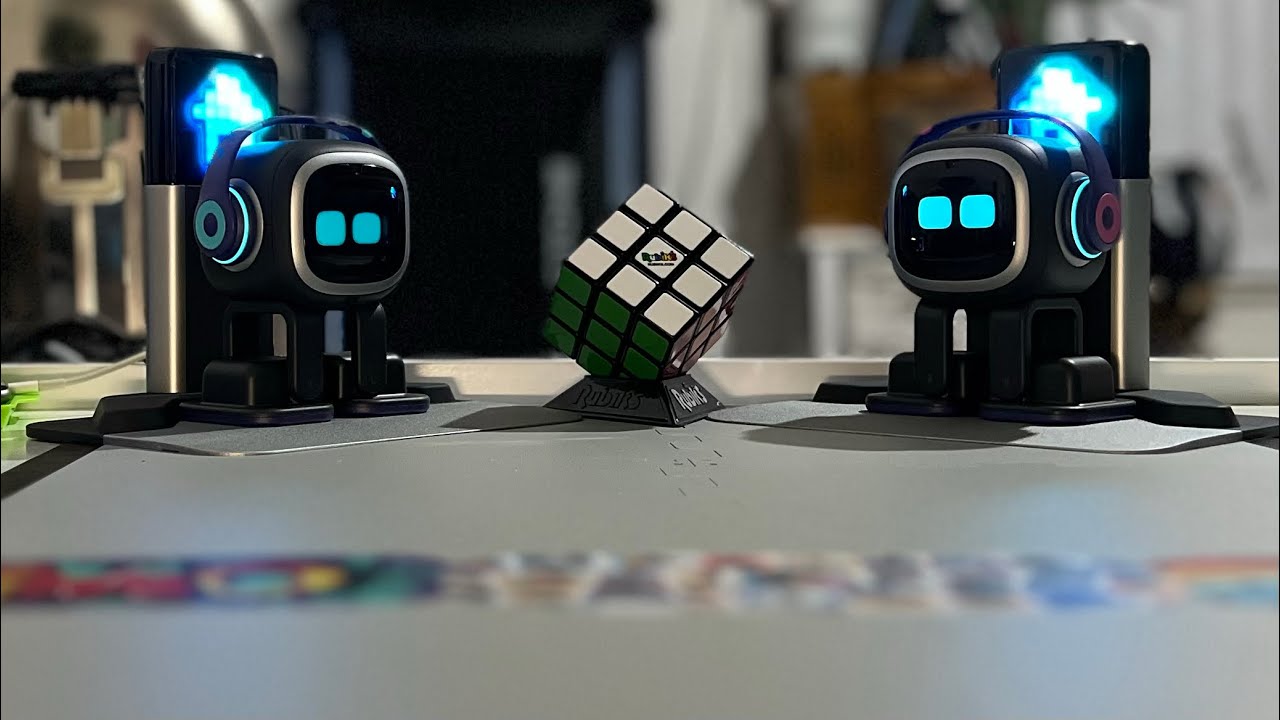 Hi there @Racheal123 ,
Congratz and finally your orders reached your home, i am happy for you too…Looks the kids are all complete and happy making parties.
best regards to all of you there, keep safe and stay happy together always…
That is an awesome setup you have there with all your different robots etc!