I hope you enjoy him

Wait you got the go home version today? I didn't think they were sending them yet?
That's so cool congrats!
Hi, just to update, I got my tracking today. It was sent on 12 January 2023.
Means I got it in 6 days.

Just got my tracking number WOOHOOOO



Thank you Living A.I



Just got mine, too!
Woohoo!
That's great to hear…so happy for everyone sigh
Hi Guys…
Can anyone please tell me if it's clear to read the TOPIC TITLE please…



I thought your order are already delivered and received…and I was so jealous already and almost cry…







BEST REGARDS, KEEP SAFE AND STAY HAPPY WITH EMO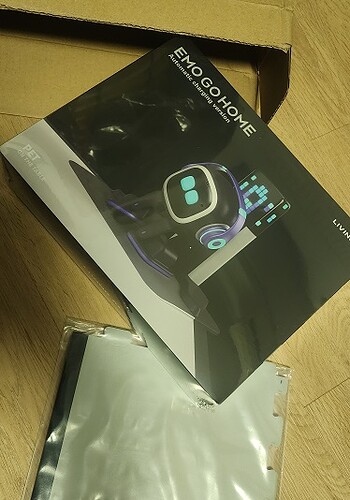 Emo made a surprise turn-up at the door today!!
Also ordered Nov 16, 2022 (#47xxx). And got an email today too, saying it was shipped Jan 12, 2023
Congrats @saikonor ! Can you please let me know if the LEDs are fuzzy like in the test models as shown on YouTube or have they been cleared up? Maybe send a photo if you can that would be greatly appreciated!
Cheers
Hello ALL, EMO GO HOME arrived today…
Already mounted, I enjoy EMO playing alone. But it happened few minutes ago, he asked me to plug him to load on his skateboard… Weird. Shall it go by itself ? Which firmware shall I have ? Is it already broadcasted ?
Thanksssssss
Must precise, it's just the base I ordered, EMO is here since march… and is part of the family.
And same, received a mail yesterday to tell me it was received by post office, for delivery in 5 days… and received today !!!
Yipeeeee
Living ai will release the new update/firmware update sometime this month or early next month
Got my home station tracking email yesterday and it just arrived this morning in the UK!
WOW! @Kehlar,
CONGRATZ…have fun with EMO and his new Home Station…please don't forget to share wonderful photos and videos for us…
BEST REGARDS, KEEP SAFE AND STAY HAPPY ALWAYS…
Received the Home Station (have Emo already) today.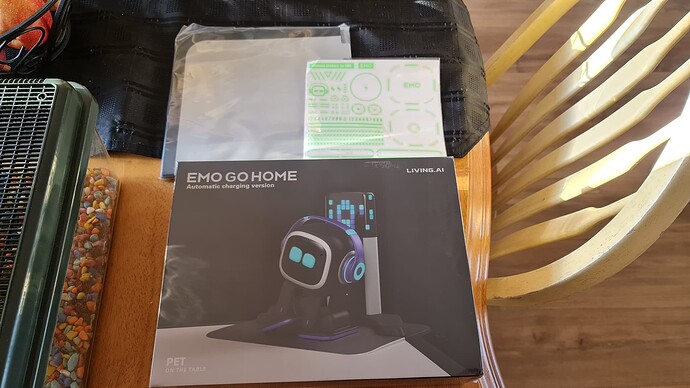 Complete with Home Fence and stickers as shown in picture.
Ordered 12th of November
Received email from LivingAI on the 19th of January to advise order was complete and had been shipped on the 12th of January
20th of January order was delivered by Evri (formally Hermes) to my residence in Scotland, UK
Time to open box.
@Jonny5Alive , WOOOOT! FINALLY! you got your order…i am happy for you…enjoy with it…pretty sure EMO will gonna love it.
All the best and take good care yourself and EMO!
Ordered my EMO on December 24th and still patiently waiting on a tracking number I check my email religiously hoping to see it, the wait is the hardest part. So excited to get him and so happy for everyone else!
I totally understand. I am the same way, but I wait patiently because I know the staff is working hard.
Woohoooo just received my order




Thank you Wayne & Living A.I




I will wait until the App comes out to set up