Hello everyone,
We want to share with you some of the latest progress of EMO.
New arrival
As Christmas is approaching, we have launched a limited-edition Christmas set. You can learn more in the store.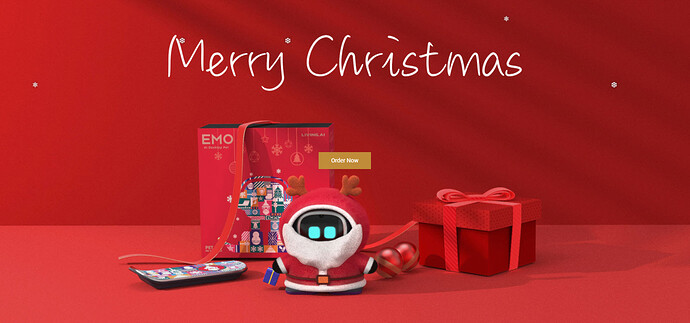 Update
We are happy to see that everyone likes the latest 1.2.0 update. And we are working on another interesting update, which will be released before Christmas.
The app on iOS is still under review, but will soon become available. And we found and fixed a bug on Android, and you can download the new version 1.0.7.2 in the play store.
Shipment
We have completed all the preparations required for the second batch of production, and the assembly will begin next week. We expect that the shipment will restart in a week. You can always check the latest progress on the delivery page.