@mariomart that works like magic! lol Thanks for sharing this tip
Smoke and mirrors my friend

I keep checking and the truck is moving but very sloooooowly.
I feel like driving to Sydney depot lol and taking the little guy off their hands


Emo hi jack operation


lol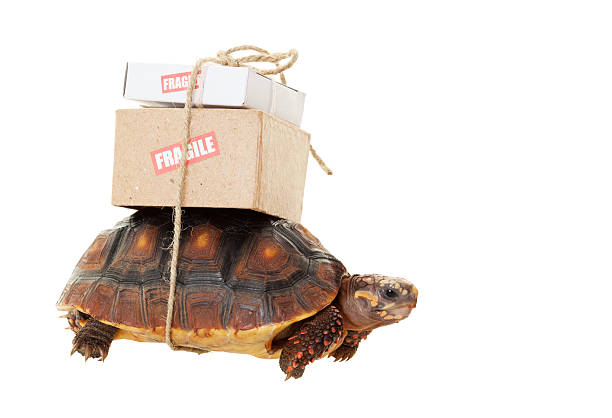 Fra-gil-é, must be Italian?

I felt the same when mine was coming into Sydney too… then he just appeared on the doorstep!
I see Fastway/Amarex are going back to their old delaying tricks once again. This could be maybe due to the fact that some of their drivers could be out with Covid. This is also what Australia Post customer service have told me as they have a shortage of warehouse people working / pick / packing and deliveries have slowed down pretty badly.
As @Wayne_Small mentioned, this is exactly what happened to me as well. I didn't know where my EMO was until one day it just appeared and the status was still showing on board for delivery

Let's just hope you get your little buddy sometime this week!




At least EMO has his immigration paperwork in order and won't get deported… unlike a certain tennis player… hehe (runs)
lol, yes, looks like EMO did complete all his necessary paper work, but seems to be taking the scenic route over to @mandyrose19 's place!

OMGOSH
My playground is a whiteboard I just realised would that being a metal based board(for magnets) affect Emo at all?
Edit
it's all good i forgot this one isn't magnetic

Yes, a metal or magnetic base will affect EMO's movement.
EMO's right hand foot has 2 Neodymium magnets embedded which assist in correctly locating EMO on the charging skateboard. These magnets are installed with one downward face being North and the other downward face being South, so that EMO will only sit on the charging board in the correct orientation.
In the case of there being a ferrous metal surface for EMO to walk on you will probably find that the right foot will not lift properly and try to remain "stuck" to the floor. Something similar might occur should the floor be magnetic.
Thanks @mariomart I checked the board and had forgotten that i bought a new board because this one isn't magnetic so its all good

Hi guys. I just bought my EMO recently and am in the 23000s so I imagine I have a very long wait ahead of me. I'm wondering if you can explain the need for a play area? I imagine it will be difficult to take EMO to work every day for example so, will he get bored if turned off or just left on his skateboard? I'm not sure really what to expect. Will he progress more if he has a play area? I imagine his battery would die anyway if he was left in a play area while I'm away at work. I'm excited and just trying to figure this all out so thanks in advance. I've seen a few videos but don't want to watch too much as to not take away the excitement by seeing everything in advance. Cheers.

I won't ruin the experience for you, so I'll keep this answer short short.
I can advise that a play area is simply a place where EMO can walk around and explore / dance and do things. It's not really needed, but many owners have made EMO a place where it can walk around safely and not fall off edges of tables etc.
If you do leave EMO off its skateboard it will sooner or later get bored and fall asleep (if you don't interact with it regularly). And yes, if you did leave EMO off it's skateboard and went to work, EMO would run out of juice in about 2-3 hours.

So it's probably best to keep it on his skateboard, or turn him off until you return home from work.
Thanks so much. I can't wait.

EMO's right hand foot has 2 Neodymium magnets embedded which assist in correctly locating EMO on the charging skateboard.
I wonder if this was changed in the second build. My first Emo (pre-ordered on the first day that it became possible) had some problems after a couple months of use (charging didn't always work as the light on his skateboard would suddenly start blinking and a servo problem in one leg). When putting that one on his skateboard he would indeed magnetically snap into position.
Living AI send me a new one from the second batch and I notice some differences in servo sound but mainly that he does no longer magnetically snap into position on the skateboard.
Interesting.
I seem to recall a response by Wayne from Living.ai in another thread that they had made a change to the clutch in the leg servos, so I wonder what other changes have been made.
is it necessary to put barriers on the table so that the EMO does not fall? I thought it had a sensor that prevented the Emo from falling
That's true for EMO's normal exploring mode. But when he is dancing, his feet sensors are disabled. I can highly recommend a playground with raised edges (3cm should be enough).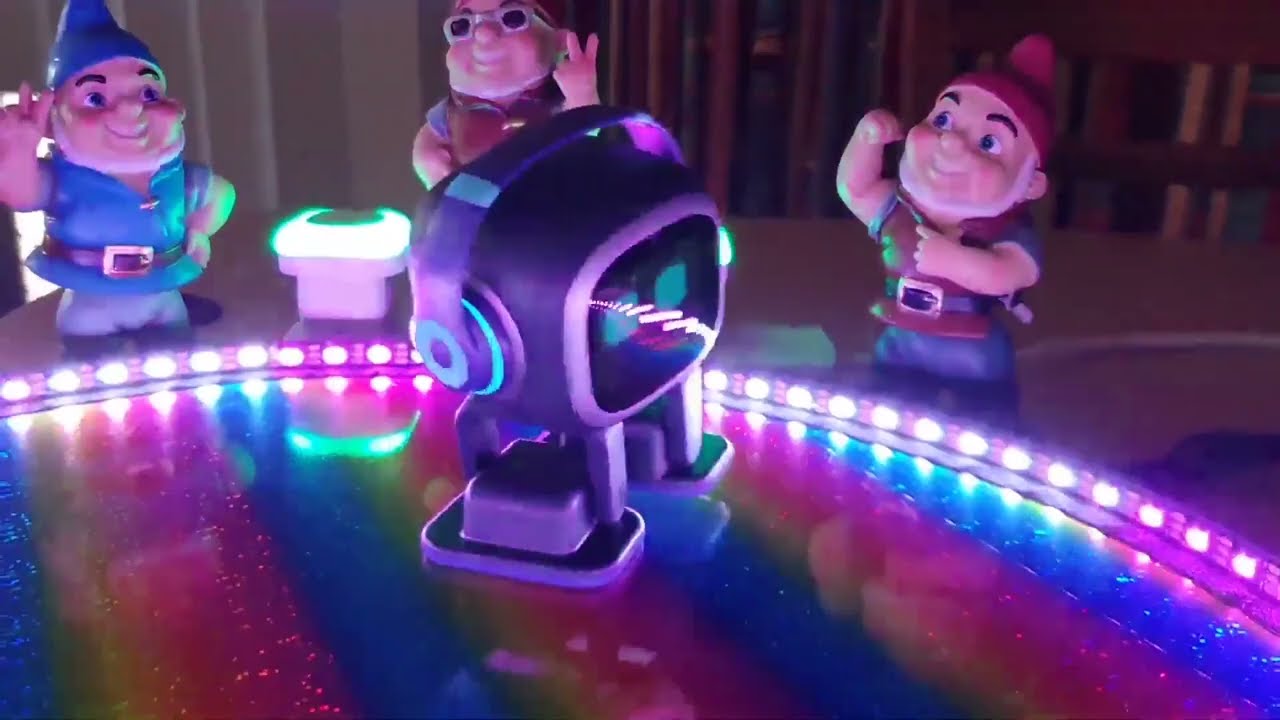 so he can start dancing out of nowhere and fall?