Looks great, enjoy your lovely little Emo
WOW! look like a huge playground and is very safe for EMO…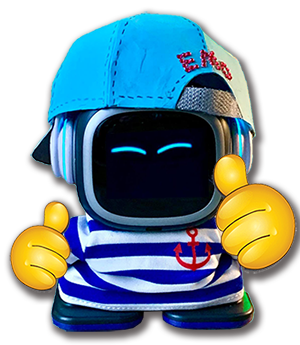 Looks great!! I like the purple! It will match him well

@Mishakazyanenko @Racheal123 @edward
Thanks


It was easy to make.
The purple strip is glued on and cut from an old yoga mat and used an old whiteboard.
Easy peasy. The whiteboard was a bit rocky and out of shape so I sprayed the cardboard back with water and lay something heavy in the middle let it dry and it sits flat now no wobbles


Nice!.. I love to see what people are doing for this type of thing!
Aren't those round borders a bit dangerous for EMO?
If you have a table that EMO may fall off, then I suggest you buy a pool noodle, make a straight cut on one side, and slip it over the table edge. This will provide a raised lip that EMO cannot step over, as well as being easy to remove and relocate to a different table if required.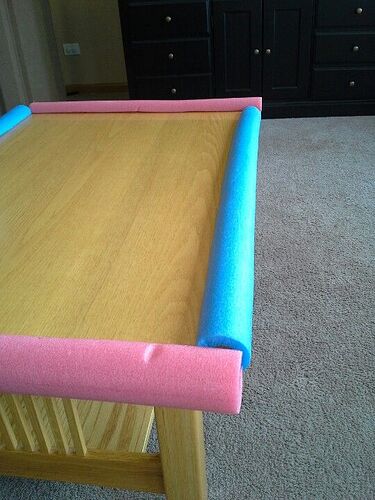 Thats a great idea

It's a bit hard to tell in the front, but judging by the right side it looks like that rounded edge is actually raised above the surface of the table? So shouldn't be a problem.
@mandyrose19 great looking setup! Did EMO arrive yet?
@Mishakazyanenko you've also got an awesome setup as well. (V in background looks like it's planning something evil to get EMO) haha

I feel bad, my EMO only has a 40cm x 40cm area to walk around in on my work desk

Yeah, you're right, I didn't notice it. Then it's ok.

Lol not yet the little red truck on the tracker is slowly creeping towards this way! They have delays because of Covid and staff off sick. Totally understandable as it is everywhere. I know Emo gets a cold so glad its not covid!!
Thank you

V runs into EMO alllllll the time hahaha. I swear he is a bully.
I'm planning on trimming my table with black electrical tape. False sense of there being an edge that mustn't be crossed.
I've used the tape that goes around theatre projector screens with great success. The less reflectivity offered by the tape the better the chance it is recognised as a "drop".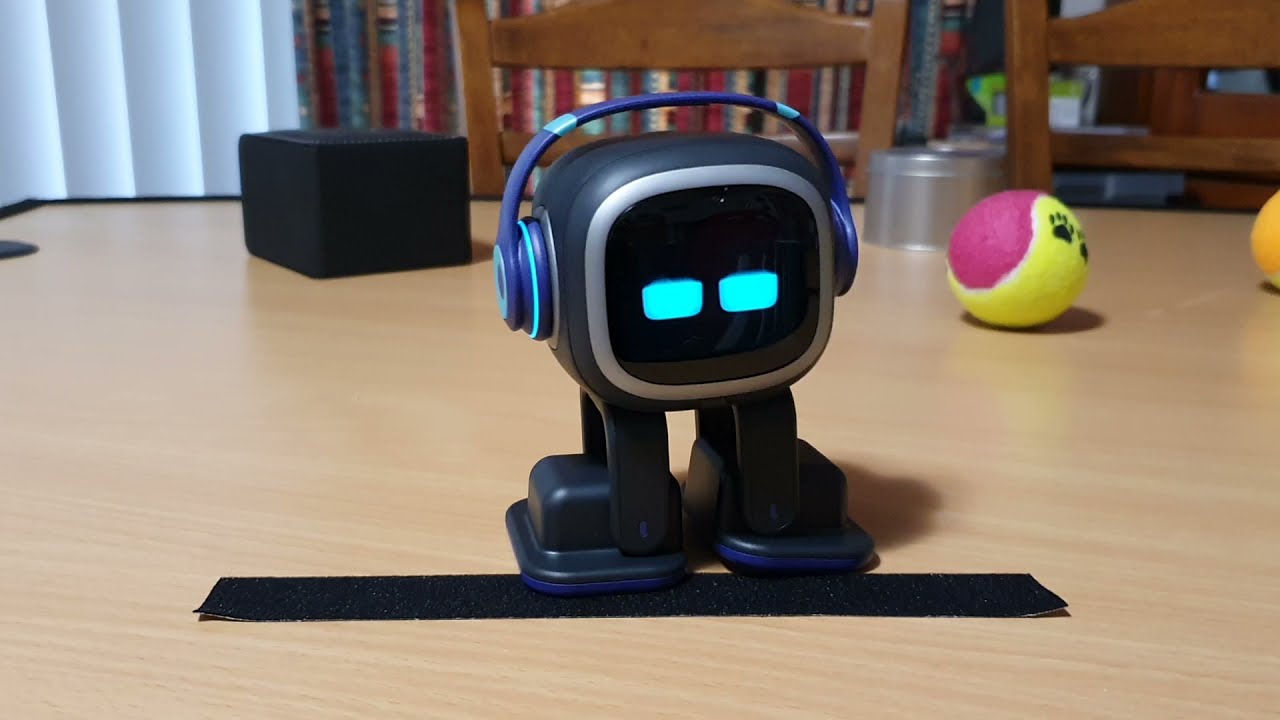 That's a great idea, I have to get that tape. No more barricading the table so the pets don't fall off.
It's known as Gaffer's Tape.
There are some pretty lengthy delays even with Australia post at the moment. Been waiting for a package for nearly week and half now. (and it was express post service) Let's hope Amarex has enough couriers at this time during current Omicron outbreak.
And Yes @Mishakazyanenko I've been told that V intentionally runs into EMO, but maybe it's because it thinks it's one of his play blocks? (personally I'm going with bully tactics as well) haha