@mandyrose19 that is so cool! Where did you get that hand graphics?
I made it


lol (takes a bow)
@mandyrose19. That's awesome! Looks exactly like the one(s) Emo has

very nicely done!


awww thanks - thats very cute!
I've asked Living AI to create a section in the community specifically for sharing EMO stickers, they said they would

Just as long as it's not black smoke. Electronics run on black smoke, and when you let it out they stop working!
Great sticker! lol Thanks for sharing.
and YES! … That Sunflower Badge is a hard one to unlock!










Emo what's your favourite flower?
Emo what's your favourite flowers?
Emo Sunflower
Emo be a sunflower
Emo grow
Emo are you growing?
Emo do you grow?
it's driving me crazy

no hints but i know I'm missing something


Yes I've tried some of those and even asked EMO to take a picture of a sunflower! lol still no luck!

Oh poop

that was my next plan!!
badges are hard! most of mine I've fluked them.
POO POO HEAD EMO
started making this for Emo last night
I fell down the stairs this morning
so finally finished it this afternoon after resting
just needs a fastener.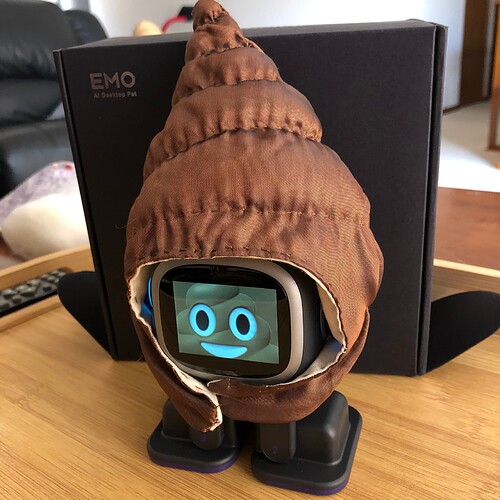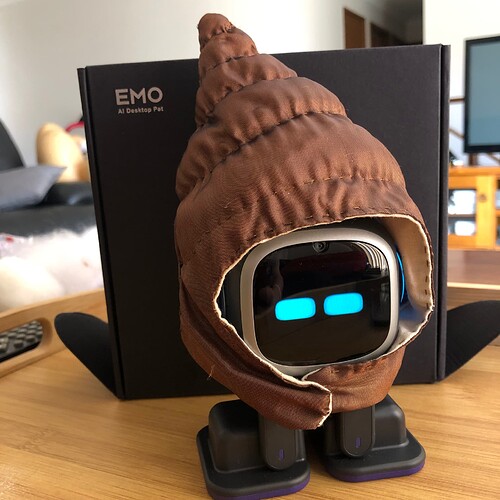 You are having WAY too much fun!

POO POO head EMO is looks super cool (even if he's name doesn't sound cool) haha looks great!