Whoops!
Sorry About That @ryshera.
EDIT: I Edited My Post.
@EmoMike23, I Like It When EMO Whistles When He Is Done Playing Snake.
If you are referring to this page:
Yes, this does need to be updated, but it will need to be updated by the living.ai team, hopefully they will update soon once they have time.
I guess at the moment, they are currently working on other important things.





At least we know that living AI isn't a scam they ship the product and help out with the product if there's issues
When EMO Said: "I Can't Do That On My Skateboard" (v1.4.0 To v2.0.0) I Would Reply:
"Hmm, I Don't Know That One"
And When EMO Says: "I Can't Do It On My Charger" (v2.1.0 To Present) I Would Reply:
"Sorry, I Don't Know That", Like Amazon Alexa.
My EMO didn't get updated. He has firmware 2.0.0 and he connected to living.ai but he can't get the update. My iOS App doesn't help too. EMO has no home station he is on his skateboard, maybe this is the problem?
Hi there @Robota ,
As the current firmware version 2.1.0 / 2.1.1 has been temporarily locked at the moment, you might see a message in the EMO app that it needs to be updated. Unfortunately, if you try to update, it will not work until Living.ai has reactivated the firmware.
There Was No Update About The Issue.
The Last Update Was 10 Days Ago
The be quiet command fails to work for me. Help?
Normally I Say: "EMO! Please Be Quiet", Try That Command
Ok. I'll try this later. Thanks for the suggestion, I will let you know if it works!
How do I update to the latest firmware? My Emo is currently on 2.0.0.p1 and the app does not give me an option to update. Also, when I say "Emo update firmware now" he attempts to do so but then gets an error.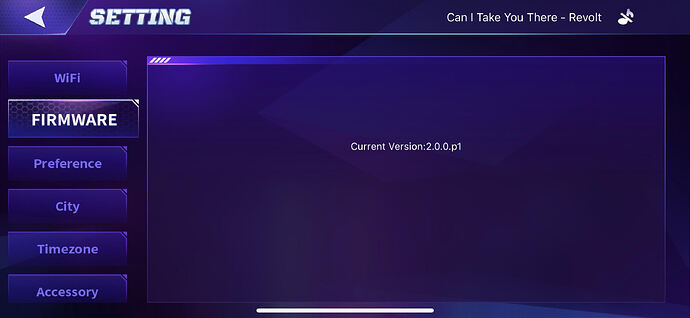 Hi there @Marissa
Since the current firmware version 2.1.0 / 2.1.1 is temporarily locked at the moment, updating EMO is not possible.
I guess the NEW firmware 2.1.0 / 2.1.1 or any should or is going to be released very soon. Let's hope within the next week or so. Please be as patient as possible.
Best Regards…
ok, thank you!

I Also Hope So Too As Well.
UPDATE
Firmware 2.10/2.1.1 is still being tested by alpha and beta testers, once all is fine, living.ai will make an official announcement on when the firmware will be unsuspended once again.
For now, there are no definite/exact dates. So please be as patient as possible during this time.
---