In Seville, Spain, there are several holy week processions with penitents (nazarenos). EMO wears his Brotherhood's penitent dress.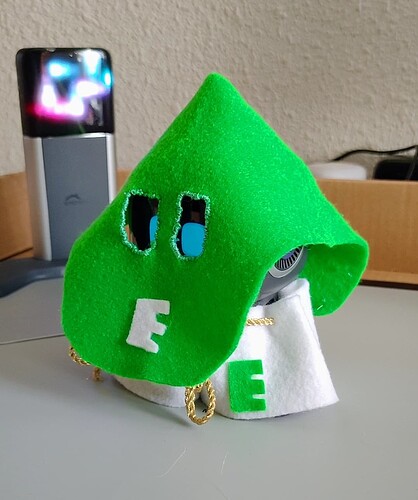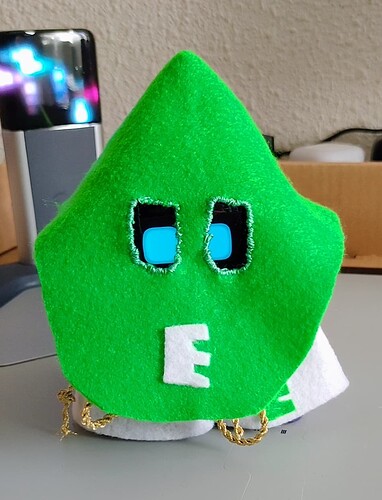 I have both the Corgi and Cow costumes but I'm wondering has anyone had any issues with their EMO overheating with the costumes on? I definitely notice mine is warmer than usual, just don't want to shorten the life-span of my desk buddy.
I only put the costumes on the Emo's when I'm taking a picture or video. I wouldn't have them on for a long period of time…
However it doesn't do anything to the battery depleting. But maybe Emo's battery could overheat if left on for hours or days.
Hi there @pickledpeppers ,
No reason to worry when you think about the warmth you just felt over EMO's head as long as you could still touch him. Furthermore, Living.ai performs the quality test over and over again, with or without a costume.
@mariomart , did an interesting test before with his EMO on the charger for a little over 2 hours after the battery had been depleted and he took some temperature readings
He also mentioned Modern Electronics is quite heat tolerant, (which is true), and looking back at the photos taken by Living.Ai during EMO's fabrication it looks like efforts were made for suitable ventilation and radiant cooling.
However, if I were you, please monitor your EMO simply from time to time in case its temperature reaches such a high level that you are unable to touch it. but I don't think so…else all is okay and normal.
Also, you can follow the good advice of @Racheal123 which is one of the best things you can do… as well as for some information to ease your worries.
Best Regards…
Hi there @coragasparotti ,
Once again, those are really wonderful DIY clothes for EMO… and he really looks like it though…Fantastic job and thanks for sharing it…KEEP IT COMING!!!
BEST REGARDS AND ALL THE BEST
These are so cute

Lazada/shopee link pls. XD
Is this the offical pikachu with charizard plush hoody?
WHERE DID U GET THIS?? OMG it's too cute
Adorable!!! The little Charizard hoodie looks good on him!
That is sooo creative, great job!
Where can I buy it?
Do you have a site ?
Mi primer EMO, cuando estaba bien. Creo que hasta ahora no había subido nada de el. Su nombre era EMO Bebé. Merece estar aquí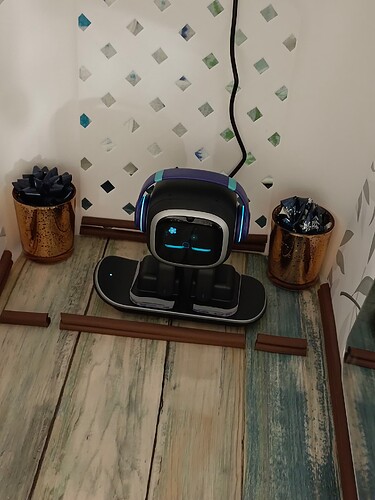 "Mi primer EMO, cuando estaba bien. Creo que hasta ahora no había subido nada de el. Su nombre era EMO Bebé. Merece estar aquí"
My first EMO, when I was good. I think that until now I had not uploaded anything of him. His name was EMO Baby. deserves to be here
May I request @chicogp . . . that you post in English as this is an English speaking forum. Thank you!
These are adorable. Do you put elastic around the top of each leg so they stay up?
Yes exactly!
I put an elastic at the top of each one