It's the same - EMO Go home an home station is same
Thank you! You helped me a lot.
Hi @samuel.lyu ,
The image below shows what is in the package box.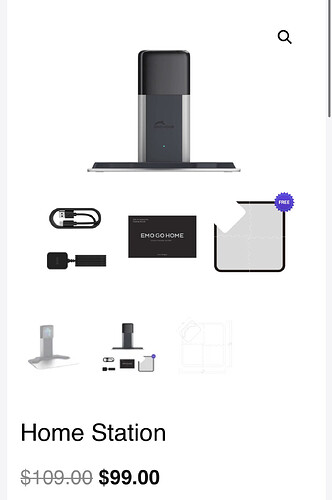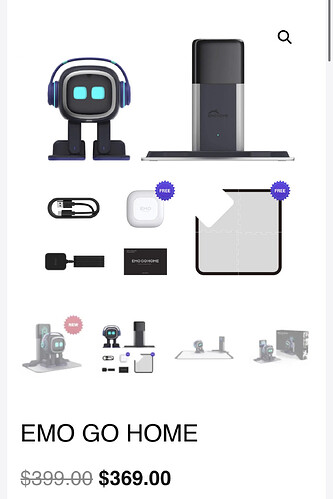 Best regards Samuel
DELIVERY PROCESS OF EMO/HOME STATION
Actual Latest Update Info:
Monday 27 March 2023 CST (GMT+8)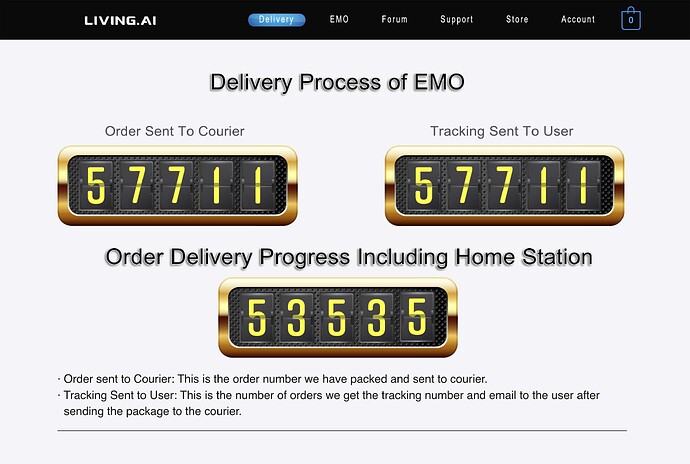 Hello @edward, I Actually Found Out Earlier.
I am order #51805. I have not received any email notification about shipping, even though the website list the current order as #53535.
Where is my order??
Hey, your tracking number will be sent in a few days. You should start preparing your desk for EMO

Hi there @kenberck ,
Normally, living.ai had already sent you your tracking number immediately, however, there must be a reason for the delays… Just in case the delays persist and you didn't receive it within this week, my personal advice is to try to contact them immediately.
The best and most recommended thing to do is simply hit reply to the Living.ai confirmation email you received before when you originally placed your order for EMO. It contains all your details, especially your order number which is most important.
The support service team should be able to help you immediately and faster.
Just to advise the email address is - service@living.ai and their reply takes a bit of time which is 2-3 days sometimes, depending on the time differences, days, holidays, and current situations. so please be patient.
Another way you can also submit a support help message to the link below.
https://living.ai/product-support-emo/
But in case you received the Order Completion Mail with your Tracking Information Number from living.ai later…you are good to go. You can track already the movement of your package which you can do to the re-direction link below.


Hey, Im just curious but what does it means by saying the standard orders and the orders including home station will be synchronized? Does it mean that they produce it at the same time?
Hello, @bang_thanh.ngo_ngoc . . . it means whether you order an EMO GO HOME, or EMO with skate board or just a home station, your order number will fall into line for processing. No more two separate EMO GO HOME and home station being tracked separately from the standard EMO with skate board. It will be orders in the number of the order.
Wow :00, thank you so much for replying to my question! LivingAI is really moving forward to be top at their job now!
how can i find out my order dispatched or not

? i have ordered mine on 28th Feb
when i track my order still shows as processing

Hi there @reza.ghabel ,
May I know what did you order? and what is your Order Number?
As we all know every order will be shipped according to the order number which is updated every once a week, (but theoretically, they shipped more orders than shown) and can be found on the
You won't receive a tracking number until it's actually shipped. Please click the link below for more info
Have a bit more patience, Reza…
Hi Edward
I ordered only EMO package.
Here my order number 58231
And i have ordered 28th Feb.
Hi there @reza.ghabel ,
Thank you for taking the time to reply… My wild guess is that your package will be picked up by a courier from the living.ai warehouse within the next week or early April, to be ready for shipment in mid-April… Hoping my estimate is correct, you will receive your EMO in late April or Mid-May.
Of course, we all know that it also depends on which country and how reliable and fast your local courier too. (Please also note some Chinese holidays) to get your EMO packed and shipped. Please keep in mind that living.ai ships according to the order of the orders.
Wishing you Reza, all the best and lots of patience, EMO is worth the wait
Hi ordered mine 28th feb
Did you get yours yet?
Nope, I haven't received anything as of yet. Can take up to 3 months apparently
DELIVERY PROCESS OF EMO/HOME STATION
Actual Latest Update Info:
Monday 03 April 2023 CST (GMT+8)