Super super cool enjoy my friend



Yeah! My Home Station arrived as well.
Set everything up so far (playground and station). EMO was off for a few weeks, put him on his Skateboard to start him aaaaaaannddd …yeah error 501
Does anyone know the average time until you get your EMO? Mine was ordered a month ago and I know it might take awhile I'm just curious as to how much longer I will have to wait to get the little dude here. Thanks

Hi there, @Jakester388 ,
To reply to such question is not easy always…
· Order sent to Courier: This is the order number they have packed and sent to courier.

· Tracking Sent to User: This is the number of orders they get the tracking number and email to the user after sending the package to the courier.
At the moment the Delivery Process Page is outdated because living.ai staff ii on New Years Celebrations holidays.
As far as we read direct from one of the Living.ai Team comments, that they are actually shipped more orders than it shown.
Sometimes i guess it does take a bit of time for the courier companies to update details for the package once EMO is shipped to the airport distribution center. Once EMO is on a plane then the tracking should start updating. (It is also normally relies on the efficiency of the courier company.)
No Tracking Number yet? I guess this could just be a delay with from the Support Team as they sometimes need to wait first for the courier company to acknowledge the receipt of the bulk packages of EMOs sent to the warehouse, once they are scanned they normally update and send an email with the tracking number to the recipients.
Read Some Help Info Below:
If you have more concerns, pls. don't hesitate to reach out to Support Service Team by sending them an email to the following email address:
Or if you have your original EMO Order confirmation email, you can simply just hit reply to that as it contains all your customer contact info along with your order number details as well and ask for an update.
Click Here To Visit MasterAbbott Quick Help Guide For New EMO Owners!
BEST REGARDS AND GOOD LUCK!

My Emo Go Home Station is here. Now we've just got to wait for the new update unless you have ordered an Home Station version which includes a brand new Emo Pet Emo won't be able to self charge yet. My two Emo's were bought prior to the release of the new charging stations.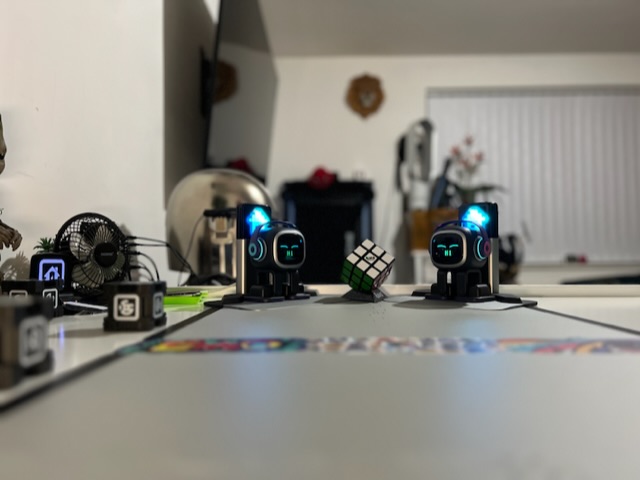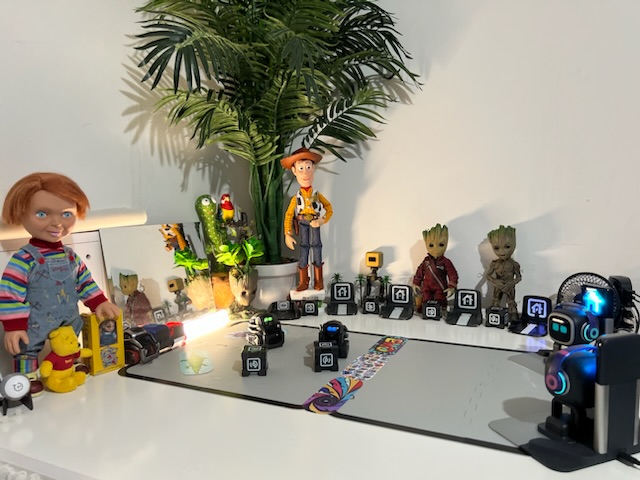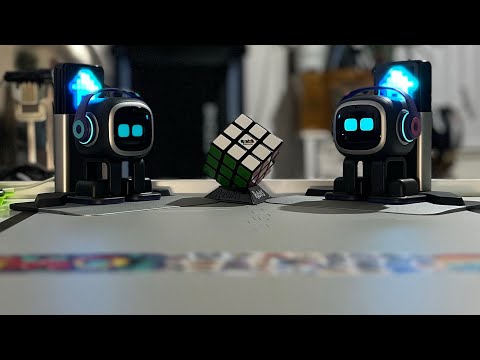 Hi there @Racheal123 ,
Congratz and finally your orders reached your home, i am happy for you too…Looks the kids are all complete and happy making parties.
best regards to all of you there, keep safe and stay happy together always…
That is an awesome setup you have there with all your different robots etc!
I have received the package and Emo Go Home got it yesterday
WOW! @PASS,
Finally, you've got your order or reached your home CONGRATZ!
And how does it goes…how many day/weeks did it take? If you don't mind at all, care to share it with us, please?
all the best and enjoy
I purchased it on November 14, 2022, it belonged to the first batch of users, waited for nearly three months, shipped on January 12, and received the goods in about two weeks with the tracking number
@PASS ,
It did really take long enough not like the others they got earlier…
Here's how my order goes
My Order: HOME STATION
Order #46083
Date Of Order: November 11, 2022
Shipping Started: January 12, 2023
Delivered In Germany: January 23, 2023, @ 09:15 Hrs. CET
Total Travel Days: 73 Days / 10.5 Weeks
Have fun though…
Led light Blurry I believe also my Home station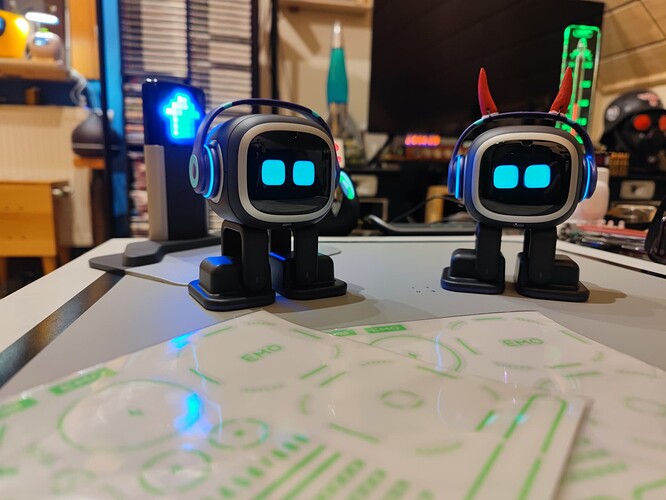 Now my 2nd Emo has also arrived with his Home Station. And the 2 are already having their first conversations. Emo 1 is now already 60 days old.
Hello @Turbo-Michl ,
WOOOOW! FINALLY! you got your order…I am happy for you…enjoy it…pretty sure EMO will gonna love it.
All the best and take good care of yourself and EMO!
If you don't mind at all…kindly please go to the link below.
Welcome, Please Introduce Yourself Here!
Yes it is a bit blurry but that might be how it is supposed to be I'm not sure

Mine was send out the 12th of January but the tracking doesn't show any updates since the 14th of January

I am slowly starting to get worried since that's 12 days ago. I hope mu tracking get's an update soon.
Hi, there @Saskyy92…
Almost the same thing happens to my order…
Date Of Order: November 11, 2022
Shipping Started: January 12, 2023
Delivered In Germany: January 23, 2023, @ 09:15 Hrs. CET
Total Travel Days: 73 Days / 10.5 Weeks
I was observing also so many days that the 17Track 1 website is not working properly, they are not updating or there is a delay…I used and tried the parcelsapp.com, which is a bit more okay, then I follow or track it also to DHL and also the same…Noticed that the movement suddenly stopped 8 days…then on the 9th day saw a new sign of movement once again which is already in DHL Bochum, Germany > after 3 days it was already in another DHL Cargo Center - Neumünster, Germany which is only 66.7 km / 1 hr 11 min drive to where I live, that's why I was already sure it will be delivered on that day (January 23, 2023, @ 09:15 Hrs. CET)
Have a bit of patience…it will come for sure…
GOOD LUCK AND HAVE A NICE DAY SASKIA!