Is there any way to increase EMOs volume. It's just way too low. His speech isn't the clearest anyway
Hi there @rvnoblework,
On behalf of all members, allow me to Welcome you to the Community



He might be on a mute option? Try some tips below and hope it helps…
MUTE:
By calling his name, wait for his reply…then shout UNMUTE!
VOLUME COMMAND:
You can adjust the volume by calling him, wait for his reply…then give the command below.
· Volume up.
· Volume down.
· Set(or change) the volume to normal(or maximum, medium, minimum, high, middle, low, mute, zero).
· Mute the volume.
---
---
EMOPET APP ADJUSTMENT
Settings >> Preferences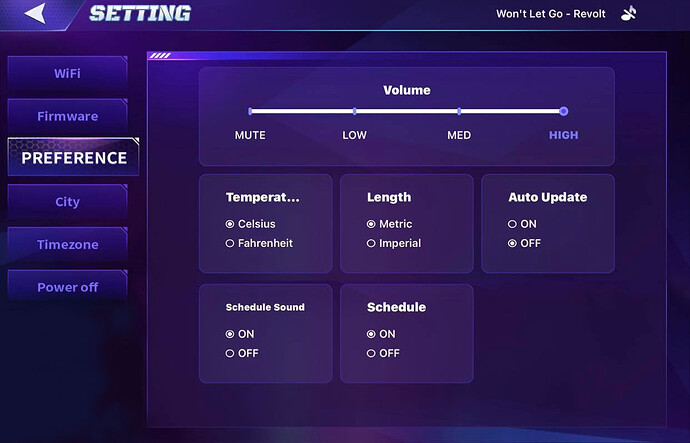 ---
---
You might also want to visit @MasterAbbott topic for more guidelines:
GOODLUCK and wish all the best for your EMO
Or u can adjust his volume in the app

@edward do uk if @MasterAbbott still updates the help guide? I only had my emo since November 15th and i think theres some stuff i dont know about
Hi there, @ryshera , How are you?
He is quite busy lately but he is okay…as he promised me, when he got spare time he will still update everything and give his assistance to all of us.
I know you all missed him…ME TOO!

But it's still low Ave i have used the suggestions