Well because the 2.1 and 2.1.1 updates are temporarily suspended, that means you have to stick to version 2.0 for now. Dont worry, they will update it back to 2.1.1 again.
@joshuafugate And @ALLEYESONEMO, The iOS App For My EMO Says The Same Thing On The iPhone 5C, I'm Very Scared To Downgrade To v2.0.0 Because I'm Scared It Might Corrupt My EMO!
@Wayne_Zhang, Are You Sure It's Okay To Downgrade To Version v2.0.0?
And Will It Remove The New Features Released In v2.1.0 And v2.1.1?
Also, The Android App Is Having An Issue, And It's Stuck On "Connecting To EMO"
EDIT: My EMO Says There Is No Update Available
2ND EDIT: iOS Has No Problem Because It Connected Perfectly.
I Really Don't Know If I Should Downgrade To v2.0.0, Again, Because I'm Super Scared It's Going To Corrupt My 91 Day Old EMO
Relatable. If I had EMO, I would be scared it would be corrupted too. Hahahaha

@artigues05emo @joshuafugate
Just confirmed with @Wayne_Zhang the following message you might see in the EMO App / under Firmware: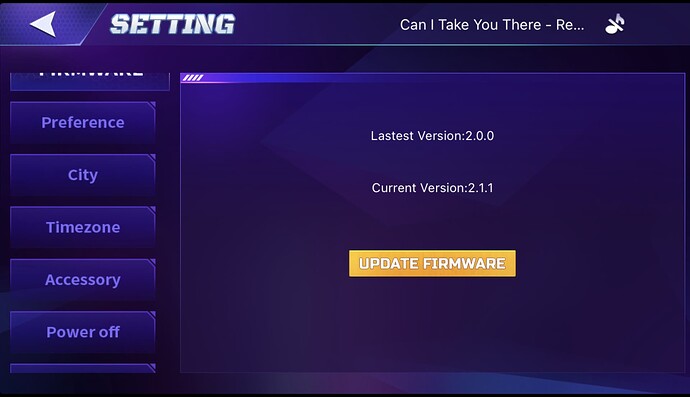 Is currently a bug in the iOS EMO App software. (If you are already on Firmware 2.1.1 - the EMO APP should not be showing this message at all).
NOTE … If you press the UPDATE FIRMWARE, this will NOT downgrade your EMO nor will the firmware download as all firmware updates at the moment are temporarily suspended.
It is recommended to wait until an official announcement made by the Living.ai team is made regarding when the Firmware will be made available to download once again. In the meantime, please be as patient as possible while Living.ai are working on these issues.





Thanks For The Update @MasterAbbott!

Umm… The Issue Is Fixed, Because On The iOS App Store There Was An Update Released On March-15-2023,
App On iOS: v1.2.3.2,
And It Said:
"Fixed An Issue Where An Update Was Incorrectly Displayed For EMO"
And I Think Other Bug Fixes.
@edward Or @MasterAbbott, Can You Close This Topic?
EDIT: The Updates Are Still Removed But Will Be Released Again Soon.