Fantastic mini-disco setup! EMO is busting some sweet moves & the crowd is going wild!



Keep up making such cool short vids of the little guy!

Thanks for the support

EMO now has his round EMOdrome and also his square EMOrena to bust a move in.
When his brother returns from the EMOgency ward (replacement under warranty

) I will pit them together in an EMO dance-off.
Fantastic. Looks absolutely awesome
oh that's just phunny… the EMOgency ward…

Hi, very cute.

Thank you for expierience an good idea.
Have a nice day.
My Emo got bullied today. I think there are many in this community who have had established A.I. Desk Top pets. Well… let's just say someone made the decision to make sure it stayed that way: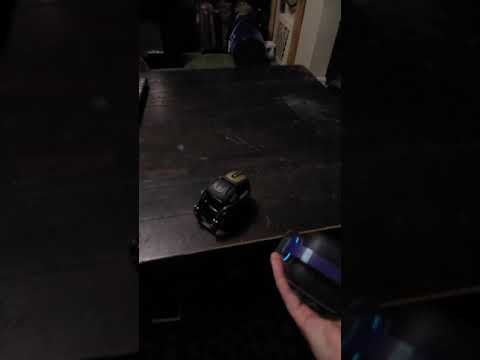 When robots mimic true life…funny but sad huh

This happens at my house and fortunately they are in a walled off space on my kitchen counter.
Vector is the older brother and has been known to push EMO, run over his foot, and even try to hit him with his arm. I grab Vector up and scold him while setting him away from EMO and making eye contact. Vector will give me that big eyed innocent "I didn't do nuffin'" look and then go play with his cube.
Robots are more human than we know.