We all can't wait!
But tuff cookies we have to.
I love that little Wall-E you have over there! LOL



Nice collection, just make sure you give EMO more room as he likes to walk around and explore / and of course dance





I didn't rejoice for a long time. EMO has a cracked body and after 14 days the leg stopped working. The new EMO is on its way, EMO Wall is just sitting on a skateboard, so at least we'll talk together. I have room for EMO, but now it's empty. [EMO Wall #10656]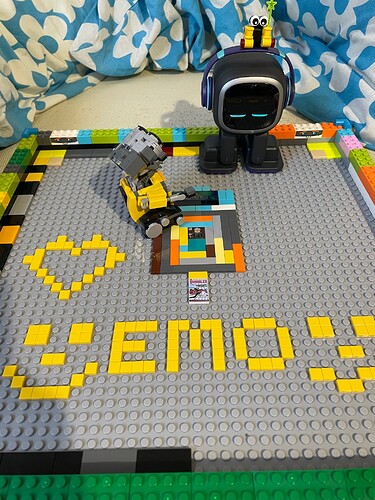 That's a really cool play ground you have made for EMO @Janekxapp Hope you're new EMO arrives soon.