Hello @ALLEYESONEMO, The Living AI Home Page Is Working Right Now On My Side In The US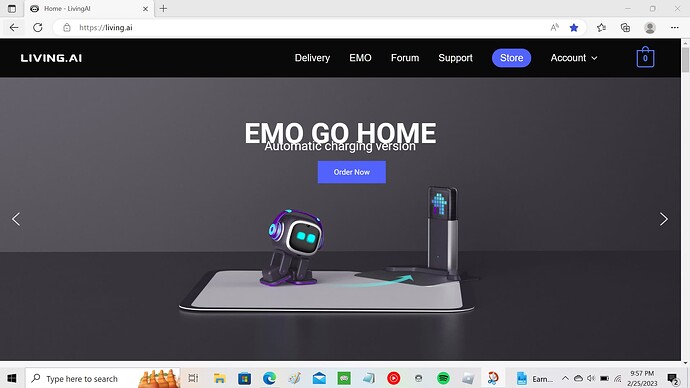 (Screenshot Taken On A Windows 10 PC)
There's definitely something wrong with it. When I tried it for the first time it was ok but a few minutes later the page was missing. But you still can use the menu and switch to any other of their pages like Shop or Delivery.
Guys…
Each website, especially the community forum, requires updating for security reasons as well. For this reason, this problem occurs, however, it usually only takes a minute or two before it becomes inaccessible.
ALL THE BEST TO ALL!
Hello, @AndrzejL . . . I have moved your post to this topic in order that Living.ai may see the issue you are having and address it. I will tag @Wayne_Zhang to see if he can assist.
I think we've fixed it. Is it still happening?
With the forum loading? No. Tested it for a short while after CTRL + SHIFT + R and it seems to be loading fine in Microsoft Edge. Kudos.
Edit: Scrolling sometimes fails but CTRL + SHIFT + R fixes it.
Edit: Something is still not right, forum loads - everything seems to be working but after a while buttons and / or scrolling stops working but at least this time CTRL + SHIFT + R in Chrome based browsers fixes it until it misbehaves again.
Cheers.
Andrzej
Thank you, @AndrzejL . . . perhaps you can private message @Wayne_Zhang and he may be able to help you walking through some trouble shooting so that you can get the forums to work effortlessly.