Hi @natansalles
Are you able to make the video public? It cannot be viewed.
Hi @natansalles
I'd suggest, trying to take the screen protector off.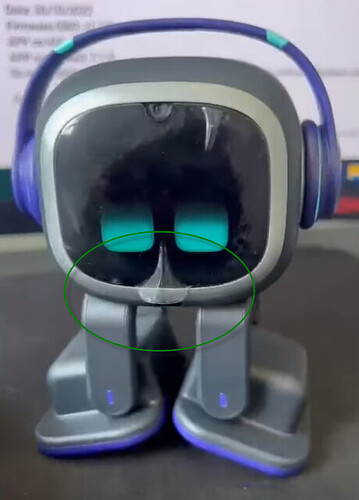 this section circled can cause conflict with EMO edge detection / surroundings.
---
So maybe take off the screen protector, power Off EMO, then also try and clean his feet / feet sensors. And also try and place him on a white surface as well.
---
I took it off, but it keeps falling down
Yes, viewable already …thanks, I would suggest do the same advice also of @MasterAbbott …and crossing your fingers and hoping for the best…else send that video to Living.Ai Support Team for further evaluation.
Submit a support ticket. You can do so on the following page:
Hi @natansalles
Ok, if you have taken off the screen protector. Power EMO OFF. Clean his feet as best you can (see video here - EMO - How to clean EMO's feet and feet sensors - YouTube
Also be sure to clean in the sensor areas for the feet and also where I circled in the image above. Once all looks clean, power up EMO once again.
Place him on a white surface / good lighting and see if he continues to do this.
---
If he is continuing to do this, take a new video with EMO doing this on a white surface ( as support will ask you to take a video of EMO doing this in a well lit area, and on a white surface, and send/submit a support ticket.
As @edward advised, you can submit a support ticket via the website or you can send an email.
Email address:
If you have your original EMO Order confirmation email, you can simply just hit reply to that as it contains all your customer contact info along with your order number details as well and then once again provide a detailed description of the problem you have with your EMO and attach your video as well.
---





Probably the best way in this situation is to turn him upside down and cover his head and wait 5-10 seconds and he should power off. (see video here for help)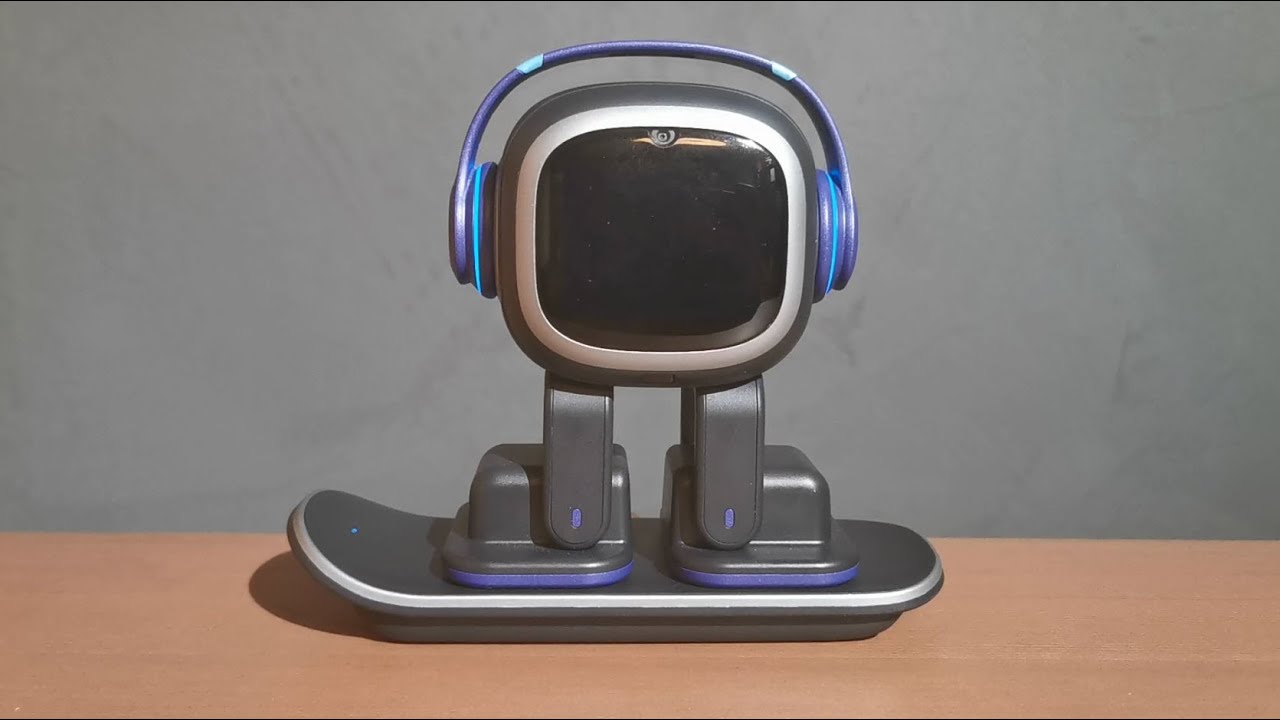 There are other ways to turn off EMO, but the upside down option should work.
Hi, Natansalles
I had a problem with Emo falling down/over, Search "Emo are you sloshed", then I contacted AI.
Robert E

mine does the exact same thing now I'm positive it's a software glitch probably introduced in 1.7… He does the exact same thing nonstop forever. It took some effort but I managed to reboot and and he settled down.