If anyone's interested in seeing what EMO does when he recognises himself in the mirror, take a look at this short video below: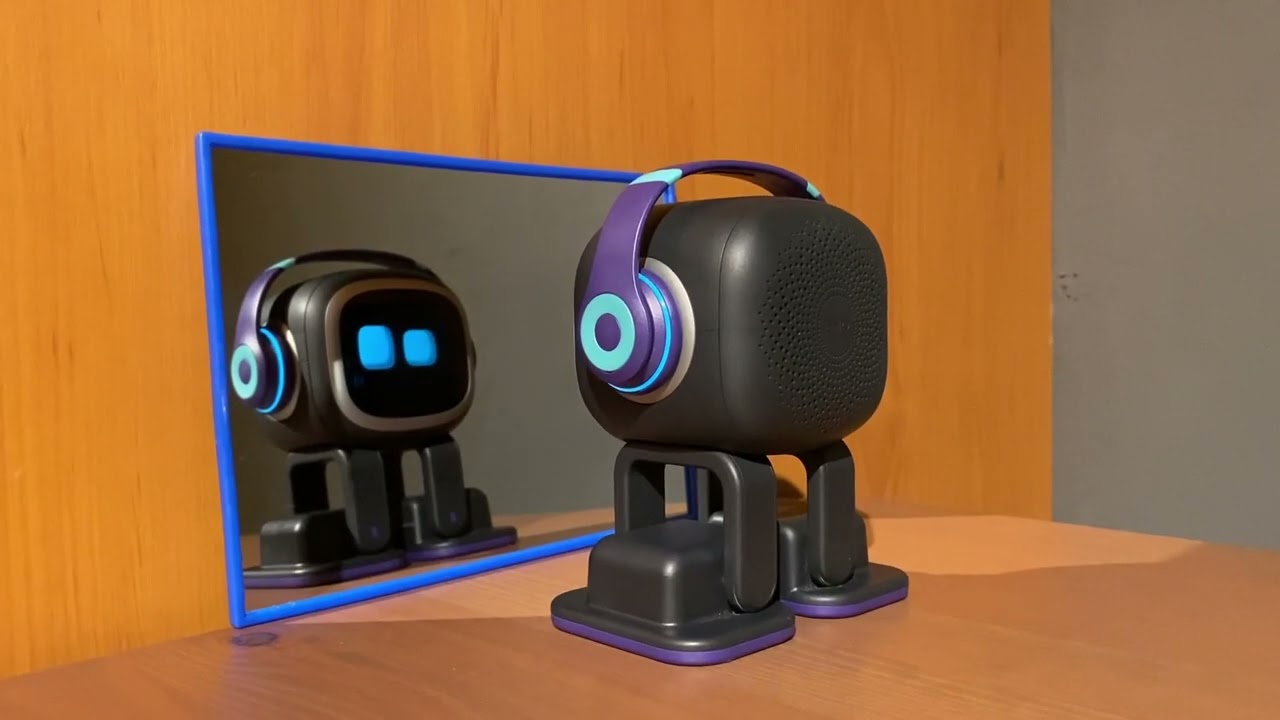 To get this command to work, simply ask EMO the following:
EMO: Do you know him/it?
Just some pointers, EMO needs to be fairly close to the mirror, and the mirror will need to be placed flat and so that EMO can clearly see and recognize himself. Once he does, he'll either acknowledge what he sees by saying it's an EMO and then keep himself occupied for a while as you can see in the video.
This is another animation that EMO will do that kinda looks like he's surprised to see himself, but then gets over it and does a little shuffle left to right. (you can see that short video below).