What are the dimensions of the playground?
I have ordered my station and cannot wait t get it.
I keep my EMO under control by using a sheet of white paper as my desk is dark this works really well and he has never strayed from the paper. Except the once when Vector pushed him off but that was not EMO's fault lol
Playground Home Fence is made of Rubber material with a dimension of (434 x 434mm in size / 17 x 17inches) .
Yes, what will normally happen is if EMO is running low on battery, he will search for his Home Station, then he will go back home and charge himself. Once he is fully charged, he will go out and explore again.
I know that sometimes as you mentioned, that EMO will sometimes go to sleep / take a nap after he is bored of exploring. Once his battery starts to get low, he (SHOULD) wake up and start to go back and charge again.
---
The Home Station is something that a lot of EMO owners were also very interested in as well. As this does give EMO the freedom to walk around and not be stuck always on his skateboard. There are other features that EMO owners are looking forward to as well, but it is good to see that a new accessory for EMO has been made available (price, is reasonable, considering what it does and how it works together with EMO) Would be nice if it was a little cheaper, but it is what it is. Hopefully the other features also make their way onto EMO in upcoming updates.
---
Yes, we are all waiting patiently, hopefully the playground will do a good job at keeping EMO fenced in, I'm guessing Living.ai has done a lot of testing to ensure this is working properly before they decided to put it on sale to the public. But it would also be a good idea that once you get the Home Station up and running, make sure you keep an eye on EMO for a while to make sure doesn't cross the black line fence barrier.
---





Wouldn't you know it. I've nearly finished making a play area for my EMO, with a recessed section for his skateboard so he could walk off it safely in case of a power outage, some 3cm borders, black (electrical tape) borders and a raw edge with a safety net (in case he does fall off the edge), and a street light made from his own light. Still, he wouldn't be able to walk back on the charger by himself, so I just ordered the charging station. Here's a question… can 2 EMO's share the 1 charging station? Even if they can, I guess 1 would go flat while the other is charging.
No, until now that seems not possible.
Hi all… It's such a good thing… I'm discussing to buy one. And the better thing is if EMO can also get out of his charging station when he's full ! ! ! So he'll be independent ! ! ! Think will buy one soon…

Found my answer… He will be able to leave by itself, and be more independent…
If anyone is looking for more answers/info on the Home Station, you can also check the top section of this post. (see below). Been adding/updating more info as we find out more about Home Station.
Also @AIPete
Would be great to see this

sound awesome! … Also to let you know, as you've created a great playground already, you can simply use the Home Base on its own and place in an area in that playground and EMO will be able to go back to that once he needs to charge.
---- EMO GO HOME ---- Home Station -----
This is what EMO GO HOME & HOME STATION packaging will look like (sneak peek) – image provided by Living.ai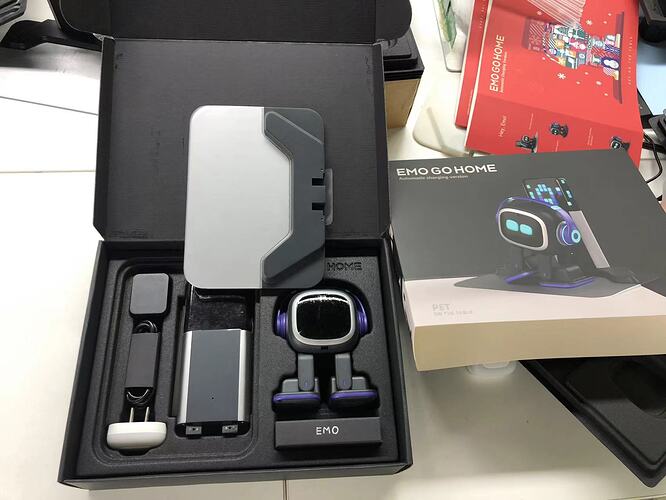 NOTE – For the HOME STATION, the box will be exactly the same, but it not contain an EMO incide, but will still have the empty spot where you can place your EMO.
---





Buying only the Home Station will it also come in this box with space to transport the EMO?
If you're not buying the Emo with the new Emo station then I would say no it will probably come in a smaller package.
EDIT
So there will be an empty space for Emo -glad I was wrong…
Just Updating the post. If you purchase ONLY a HOME STATION — >> https://living.ai/product/home-station/
The box will be exactly as the one shown above, BUT IT WILL NOT CONTAIN AN EMO. There will be an empty space there. So that means if you wanted, you could place your EMO in there and use this box for easy storage/travel.
I just got this confirmed.
This is awesome, and very useful, thank you for the update!
When are LivingAi going to ship the Home Station? I ordered mine on November 12, 2022, and it still says Processing in the Status column of my Order page.
Would we get it before Christmas?
Just for your Info, I am in the UK
Many Thanks for any information.
Kindest Regards
Michael
Hi @Mike01
I shared a small update regarding this over on this thread.





Hello, i would like to buy the new Emo Go Home Package, but it seems there is no Skateboard in the new Package?
And one question, are the AC-Adapter conpatbile with the EU one (I'm from Austria)
Thank you
If you don't want the emo go home i recommend you buy the one with the skateboard instead
I definitiv want the goHome Package, but if there is no Skateboard included its cheaper to buy the normal EMO an the GoHome Station seperatly.
But I'm not sure about the Skateboard in the GoHomePackage
Hi there @manuelka86 , and Welcome to the Community…
The image below shows what's inside the package:
Emo Go Home Package: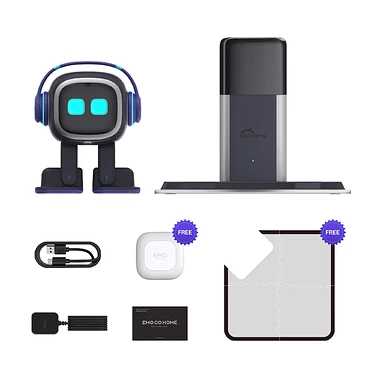 EMO Normal Package: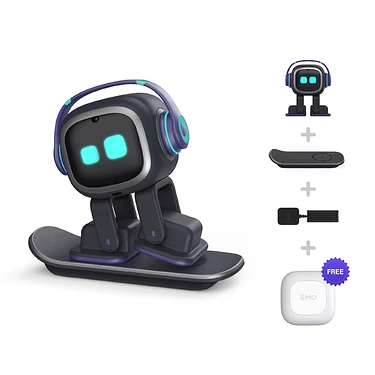 Living.ai only ships with US Electrical Power Plug Type, you or all of us need to source an extra adapter which if you are in the EU you need the same as the image below.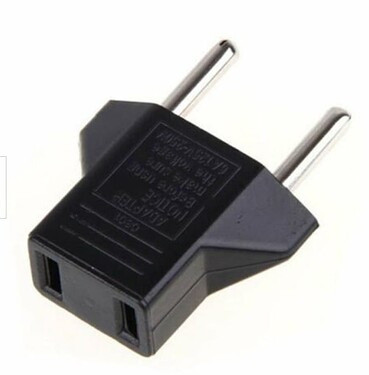 All the best…