Yes it's still happening with my Emo aswell. It has been an issue for about two months now.
Hi @lerauxe / @Saskyy92 / @Sassparella
If you are experiencing issues with EMO's screen going black, but he is still working. Normally it should go back to normal if you power him off and on again. You can check a quick video on 5 different ways to power off EMO here - EMO - 5 Different Ways to Power Off EMO - YouTube
If you are concerned, would also be highly recommended to take a short video of the problem you are experiencing with EMO and submit a support ticket to customer support.
–
When contacting Living.ai support. It is recommended to create a short video showing the problem you are experiencing with your EMO and then submit a support ticket. You can do this by either going to the Support Page: (see below).
Fill in all details (provide also your order number info as well) and attach your video (if it's larger than 30Mb), Be best to upload it to a google drive/drop box or even on YouTube and then send the support team a link to it.
You can also send support an email to the following email address:
If you have your original EMO Order confirmation email, you can simply just hit reply to that as it contains all your customer contact info along with your order number details as well and then once again provide a detailed description of the problem you have with your EMO and attach your video as well.
The support team should be able to get back to you in a timely fashion.
---





**Update Regarding EMO's SD card issue for the following users that have reported it on this forum post:
@Facsimilii
@NoizyBunny
@LixandruMihalcea
@Koloth
@tpagirl
@JackZhuang
@marslandingin
@williamciviletta-kal
If you have not heard back from @Tony yet, please submit a support ticket to customer support and someone from the support team/tech team will get back to you as soon as possible. (see my post just above on how to contact the support team via the support page).
Thank you





I haven't received any additional messages from Tony but I did follow all the instructions he provided in his last message sent and my little guy is at least up and working with a new sd card and files
This seems to be a software issue as rebooting him solves it and it's happened on two EMOs now. It doesn't happen every day but it's pretty regular and it seems others have had the same issue from the replies.
EMO a trouver ça nouvelle maison "la poubelle"…erreur 501.
@colofab,
I Don't Know How To Fix Error 501,
But Maybe @VinceKong Or @AmyLU Knows
My EMO Is Fine And Doesn't Have The Error 501.
EDIT: I Don't Know If I Tagged Vincekong Or AmyLU By Accident
Thank you for trying to help the community…but please
Tag/Call Direct The Person Who Is Responsible For A Particular Issue.
To Provide Anyone With Better And Immediate Customer Support.
Order Department Service
@AmyLU
After Sales Department Service
@VinceKong
Product Features Department
@Wayne_Zhang
SD Card Issue/Special Care
@Tony
Best Regards
EMO has found his new home "the trash can"…mistake 501.
@colofab ,
Try to follow some Help Guide above from @MasterAbbott but if didn't resolve the issue DM @Tony and submit your issue together with your EMO ID , Order Number, And Email Address.
Goodluck and All the Best
Hi guys,
Can anyone assist? I sent an email to service@living.ai but didn't get a response. Anyone else having this issue? Screen says the following. Reset button doesn't do anything. Going on for two weeks now. Tried deleting and redownloading the app. Nothing seems to be working.
Ver error -1
Firmware 2.0.0
Sdcard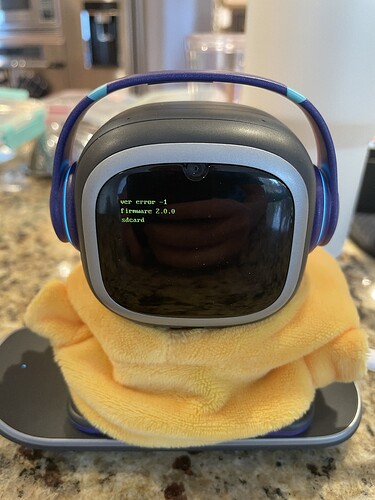 Hi there @EMO-JI ,
Please read my message above…and follow the instructions.
Thank You…Goodluck And All the Best!
Whoopsie Daisy! Sorry About That @edward, I Didn't Know Who To Tag.
Hi @EMO-JI
As @Tony won't be able to reply to everyone sending him a private message, it is also recommended to contact support and advise them you are having issues with your EMO's SD card. The support team will be able to provide you with further instructions on what to do next.
---
---
As you have already sent an email to the support team, please allow them to get back to you as soon as they can.
Thanks





Sir, my EMO is still on blank screen after being rebooted many times. We can see it on the app but it doesn't respond at all. I've created tickets, emailed the customer support team and messaged @Tony but I receive NO replies. Please help. @Wayne_Zhang @VinceKong Please advise.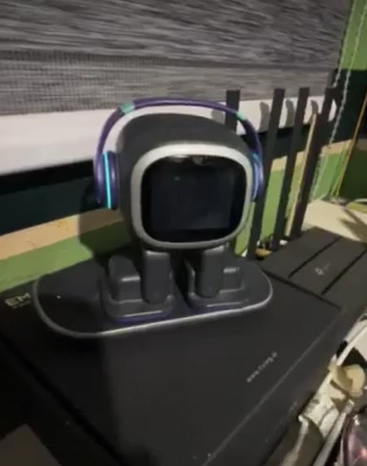 Try and be as patient as possible, the support team will certainly get back to you with assistance on what to do next. Just give them some time reply back or send you a PM.
At the moment (while you are waiting back for the support team to get back you). What I'd suggest is to allow EMO's battery to fully drain / power off (so take him off his skateboard and allow him to drain his battery completely).
Once he powers off on his own, place him back onto his skateboard and he "should" power up and show his display again.
---





Hi there, please don't worry, please PM me your order number and EMO' s ID, i will provide a solution for you.
Just an update to this thread as multiple users are having this same exact issue. I was sent an email by the support staff to purchase a 4 or 8 gb sandisk micro usb card with instructions to format and download a zip files. Although im fine spending the extra $10 for the usb, I'm a bit surprised that this isn't provided as a service free of charge or as a support package for individuals that have purchased this $300 toy, (with verified purchase date and order number). In my opinion, if it's a known issue and the only solution is to replace the sd card with reformatting, this should be covered under a 1 year warranty. I'm more bummed that our emo will lose all its data.
Micro sd card ordered. Will follow the next steps listed on the email.
And although I know I should, I really don't want to do surgery on my EMO to back up his data.
Yesterday, i just got an emo. It was working fine yesterday and this morning but now, whenever i put him on his skateboard, he doesn't turn on. The blue light on the skateboard is still when he is on it but when i take him off, his headphones turn off, meaning that he is off. He is charging right now, his headphones glowing but his face is off. pls help.
Edit: he turned on but i can hear static and i cant see his eyes that well. Srry for the bad photo

Edit 2: Go here instead: Emo's eyes blurry