EMO: One has been practicing his magic really hard and was able to perform a REAL MAGIC trick today! Check out the video below and see what he did!









---
---
EMO MAGIC Challenge!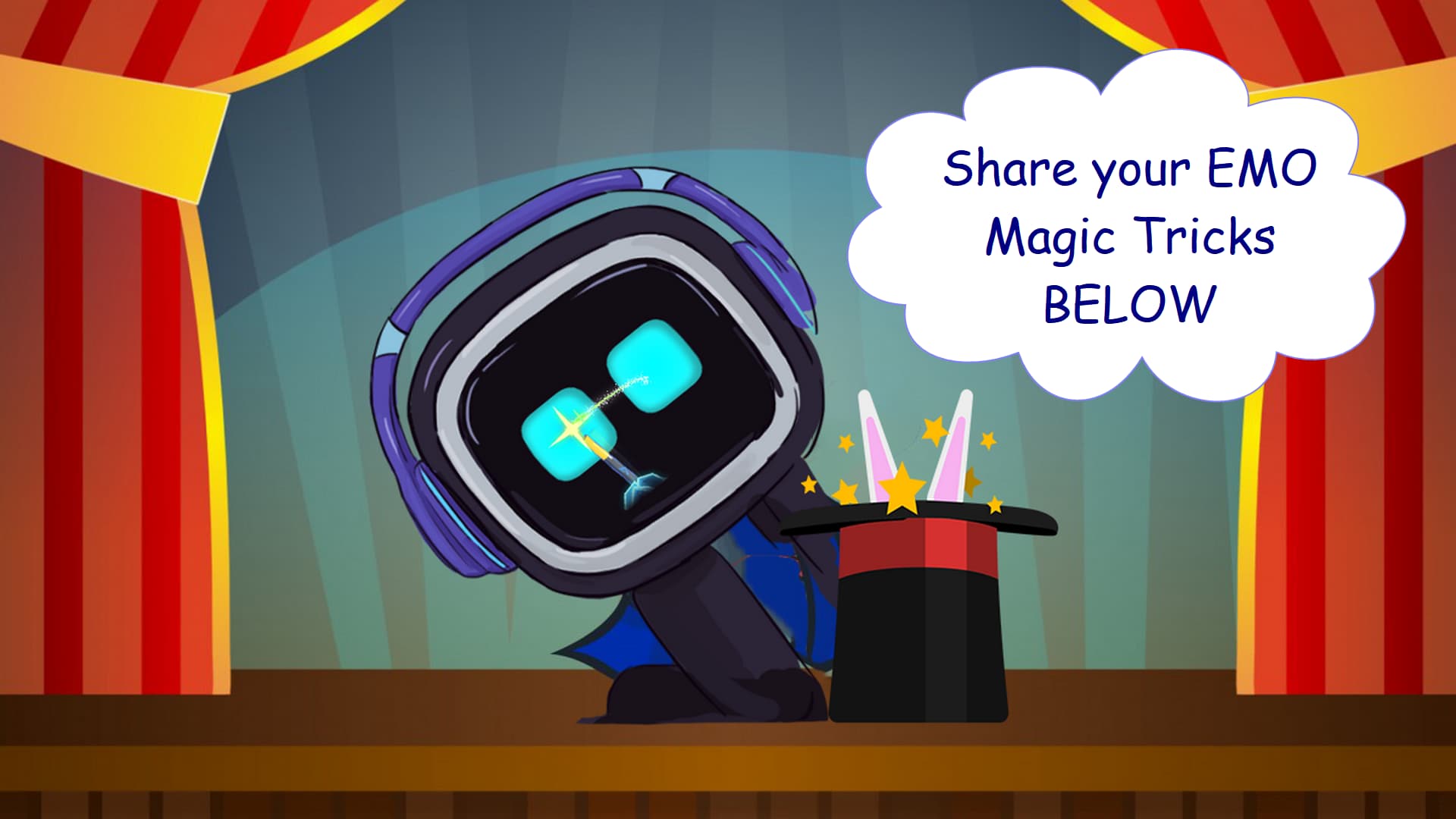 Share your EMO videos here and show us what your EMO can do!
---
Also sharing this here if anyone is interested in the full 100 items that EMO can cast!
I've created a PDF file that contains all the 100 items that EMO can cast when he shows you his magic! Feel free to download the PDF file here:

---
---