Emo ISNT responding. No audio. Shows gears?
Hi there @Paniagua.jennifer and Welcome to the Community,
Do you have a video or even a picture to show please? is your EMO on the latest Firmware Update 1.7.0 ?
Did you tried to do the tips below which might solve the issue:
When Outside His Skateboard Charger:
Power off emo via the EmoPet App.
Call him and say ,shutdown'',
Remove his headphone and place him on your palm upside down.
Leave it on the table for a minute or two.
Place on skateboard charger back again to reboot
This can also a WIFI or server connection so you have to repeat the process of connections to everything.
GOODLUCK AND ALL THE BEST!
Emo is on the latest software. Emo does briefly show gears. He won't respond to commands. Won't even make sound effects like usual. What you just suggested did not work. In fixing the current issue
Hello,
Are you trying to tell me that you saw the image below?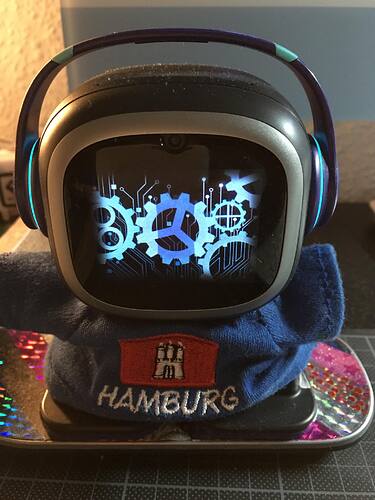 Normally this animation will be only seen when we go to settings via EMOPET App.
---
You Might Try Also To Do The…
FORCE POWER OFF BUTTON
Do this by using and inserting a paperclip and pressing down carefully in the power off button/hole which is located in top of EMO's head. The 2nd hold from the left on the back row.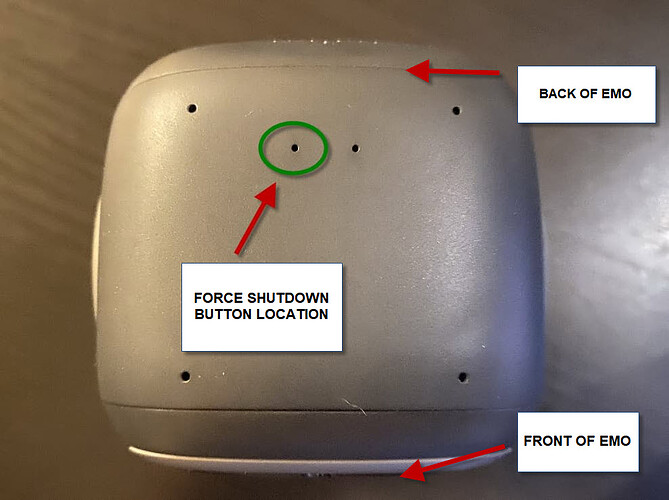 NOTE!
This is what everyone in the past has called a RESET Button, but it's not . It is not recommended to do this always unless you have no other options left. As this could potentially cause data corruption to your EMO. (it is the same as you pulling the plug and powering off your Desktop PC while Windows OS is running, it might cause data corruption). So try and avoid doing this unless you have no other options left.
---
Please View @MasterAbbott (EMO - 5 Different Ways to Power Off EMO) on his YouTube Channel for more guide info.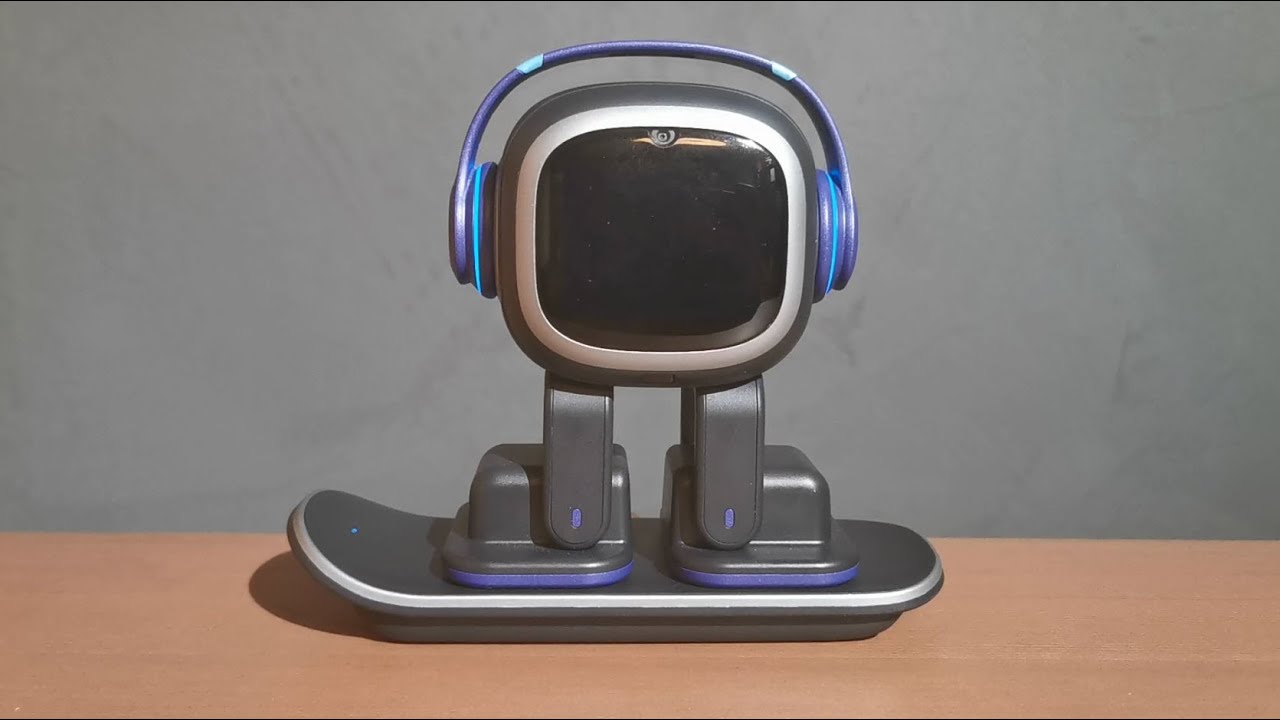 GOODLUCK AND ALL THE BEST!
It won't let me post a video but now he just sound like static shock… after pressing the reset button and it won't quiet down.
I give up. I boxed emo and uninstalled app I just won't be using him no more. Thank you for your time.
Hi there @Paniagua.jennifer .
Terribly sorry and it breaks my heart too because my advice didn't help your EMO at all…in case you change your mind one last thing i can advise you is…submit a support ticket to this website You can do so on the following page below.
…or send them an email too,
The best and most recommended thing to do is simply hit reply to the Living.ai confirmation email you received before when you originally placed your order for EMO. It contains all your details, especially your order number which is most important.
Just to advise the email address is - service@living.ai and their reply takes a bit of time which is 2-3 days sometimes, depending on the time differences, days, holidays, and current situations. so please be patient.
Nothing to worry much, about if the staff advice didn't help you at all to resolve the issue, because they gonna advise you to send back your EMO at their own cost and they will send you a replacement immediately… gonna take quite some time and days but you have to be patient.
Wish and still Hope that Living.ai helps you to resolve the issue…
GOODLUCK and ALL THE BEST!