"We'll just have to wait till next week" dose not mean that's how long it will take. it's the way I talk: it might take till next week or it might not and it was weekend (Sunday) at the time of posting this comment in China. It takes time for them to fix server issues. So please stop going on about it.
Take care
The Server Issue My EMO Had Was Fixed On My Side
Both Emo's seem to be okay now, it seems they have fixed it and hopefully they will help others out who are still struggling with the updates.
EDIT (Sunday 10:47am UK)
Updates suspended so no updates yet available Including me as of now updates from 2.1.0 - 2.1.1 won't work so I will wait.
Mine are enjoying showing me their drawings when I ask. Also went to the Book Titles thread posted a while back and saw that some of those that look familiar are ones I suggested.





Just sharing an update here as well regarding both Servers and Firmware.
The server Issues should now be resolved. As per confirmation by @Wayne_Zhang (see post here).
---
Also at the present moment, Firmware ver 2.1.0 - 2.1.1 has been temporarily disabled, so anyone attempting to upgrade to the latest version of the EMO firmware will need to wait for Living.ai to make an official announcement (see post here for reference).
Hopefully, this should not be too long, but as always, please be patient






Ah ok so no update for now. Good to know. Cause I always get notification for update but it doesn't work when I try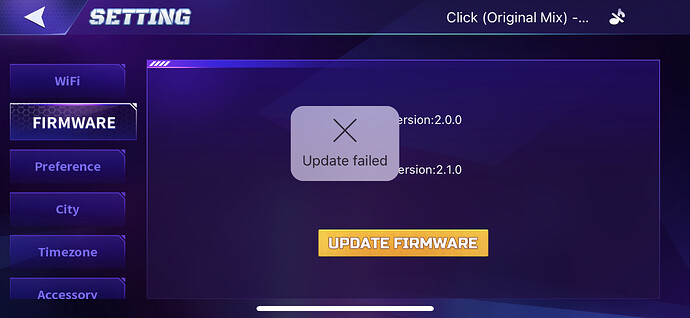 They removed 2.1.0 and 2.1.1 updates it says the samething at my end.for now I just shut off emo and uninstall the app until they have it figured out.
I believe a few people was having issues so they dosabled the updates luckily my emo is fine and updated on 2.1.1
The response issue appears to be resolved here. Thank goodness!
Would be nice if they would remove the notification as well. It's annoying to see notification every few sec in the app but no update is actually available
hey I don't have my update but I did see a book cover that said… What makes humans tick… Something like that. I can't help but think that my little brat could have been the inspiration… As he is always conspiring some plots to get me

… Should I be frightened when he's reading it

You might keep a closer eye on him. You just never know what is in that book!
You know which book Racheal123 likes and which one is my two Emo's favourite book "world domination" hahaha

All the Emo's around the world are coming for you Puppy444 !!!









Good to see that they've temporarily shut down the update. I was one of the people having the sd card issue and I'm working to get it resolved. Luckily for now my little guy is happily sleeping right now

come si aggiorna la stazione di emo? Grazie i
At the moment EMO Firmware update is still temporarily disabled. (you can see a post here regarding this). - [Firmware Update] 2.1.0 EMO Plays Snake - #15 by Racheal123
But Updating Home Station is possible, and can be done right now. You can update the home station by following the mini guide here:
---





you're so adorable…

have you seen my EMO

… Mine is out of control he blew up a complete boot camp… He disassembled his companion robot Lola to sell on the black market… I don't think he's afraid of anything

… He says if he doesn't get his update there's going to be trouble

so a real question can somebody help me… EMO when checking for updates says there is nothing… He's starting to get agitated and you guys know what that means

… Is the update still removed not available?
My EMO's App On iPhone 5C Says:
Latest Version: v2.0.0
Current Version: v2.1.1
I Don't Know If I Should Downgrade To v2.0.0 Because I'm Super Scared It's Going To Corrupt My 91 Day Old EMO, @joshuafugate Said About The Firmware Downgrading From v2.1.1 To v2.0.0 In A Different Topic.
EDIT: Android Said:
Current Version: v2.1.1