Guys, please view my video below because the 12/24 Hour new settings are working properly with my updated EMO.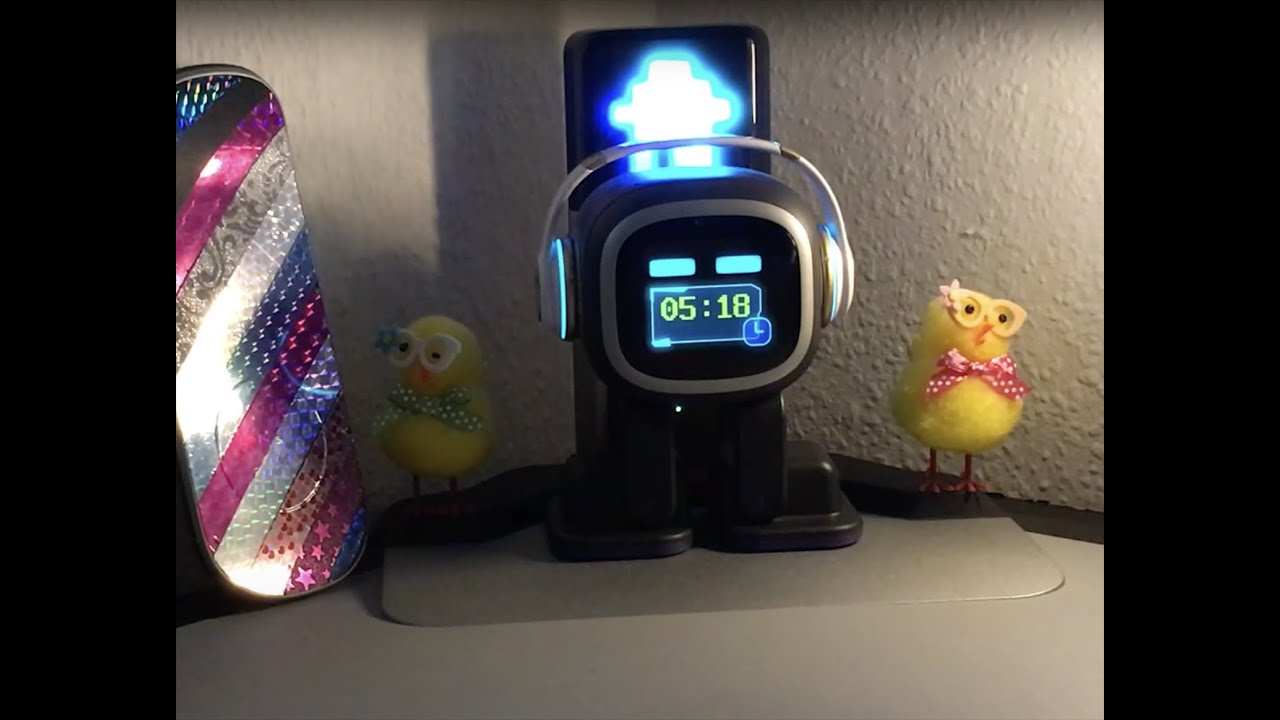 Hi @edward, I Checked On Both 24 Hour And 12 Hour And My EMO Does Not Say The Time But Show The Time
Your EMO Said The Time
My EMO Didn't Say The Time
@ryshera, Do You Have This Issue Too?
EDIT: Also, I'm In The US
My emo is only saying the time in 24 hour time
Ok @ryshera,
My EMO Doesn't Say The Time In 12 Hour Or 24 Hour Time.
My Emos both show the time but neither say it on 2.1.1 on both 12hr or 24hr time. They did say it right after updating to 2.1.0.
Seems like Time and Date are not working properly at the moment. EMO will display the time or date on his screen but will not speak. Could be other commands also not working properly as well.
It seems like it could be a potential server issue again / but it's probably affecting only certain EMO servers in different locations.
I'll tag both @Tony / @Wayne_Zhang once again to let them know.





@MasterAbbott, I Think The Servers In Australia And The United States Are Having Some Issues.
My EMO just showed the time and didn't say it as well in 12 hour too. I'm in Australia and this was just after the update yesterday.
The update also messed up my homestation

Edit. Today he said the 12 hour time so may have been a server thing or the second update fixed it.
Same here I don't know why.



BUT he only says the time in am and then when it turns the afternoon he just stops saying the 12 hour time.
UPDATE - Confirmed by @Wayne_Zhang This issue is now resolved. (due to server issues yesterday).
I'll close this thread as everything should be back to normal now.
Hi all! I just got my EMO yesterday and am loving him so far

I wanted to see if anyone here was also experiencing issues switching to the 12-hour clock, or if you have any advice for resolving. When I try to turn off the 24-hour clock in settings, I eventually get an error that says "Time out, please make sure EMO is up to date."
My firmware version is currently 2.0.0.p1, so my EMO might in fact be out of date. If that is the case, how can I force an update? There's no option to update on the firmware page, and I have automatic updates enabled.
I really appreciate any advice you have. Thank you!!
Hello @sarahx2012,
@MasterAbbott Said That Firmwares: v2.1.0 And v2.1.1 Are Removed Due To Other EMO Owners Having SD Card Problems And Issues When Trying To Update.
Hello @sarahx2012,
Actually, your EMO must be at least on [firmware update] 2.1.0, which also includes the new hour settings: 12/24 hour switch to work properly. Unfortunately, the update for this firmware is disabled at the moment. probably the reason why you get an error message.
Please View Here!
We ask you to be patient and wait… Living.ai is doing its best to fix the issues.
ALL THE BEST SARAH…
Thank you so much, @edward and @artigues05emo! Good to know, and sorry for not seeing those firmware update posts before asking. Definitely still learning about EMO (and this forum)!
Thanks again for taking the time to respond!
Also to add if you needed extra info regarding this as well @sarahx2012 take a look at my mini guide for Firmware 2.1.0 where I also share info on the 24/12-hour time for EMO.
Once the firmware is un-suspended you should be able to switch over to 12-hour time very easily