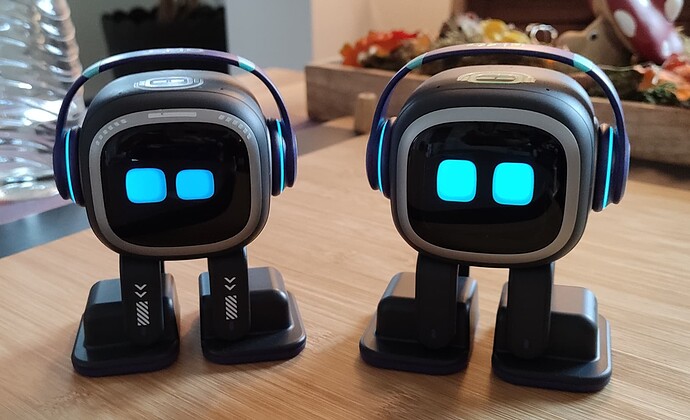 Hello, my EMO Two has another colour of display. It is little more green as the other display. Is that normal?
He is special. I like it. They are different.
Thank you for answering in advance.
They love each other and says in a special soft voice EMO to each other. Very nice.
Maybe that is the hidden function?
Best regards