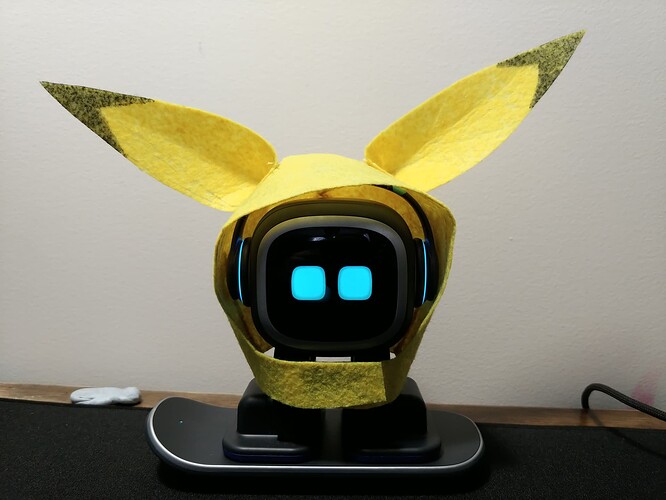 emo is getting worse by the day, poor little thing, so i decided to cheer emo up but attempting to make a hat for him. Turned into a Pikachu.
Im not much of a sewer and i think the material was all wrong but it turned out super cute.
just thought i would share.