Is it possible? can I use the light also with google assistent?
Hi @Eisbaer_2912 , just to let you know Google assistant and Alexa are not currently available but will be released in the future (no date is currently announced). But if they were then I don't think so the smart light can be connected to google as it is just Emo's light. Hope this helps!

@webidabi the Google assistant and Alexa assistant are not available/released yet.
Hi there @webidabi ,
How you can say that it is a False Advertisement if it says…Please view the image below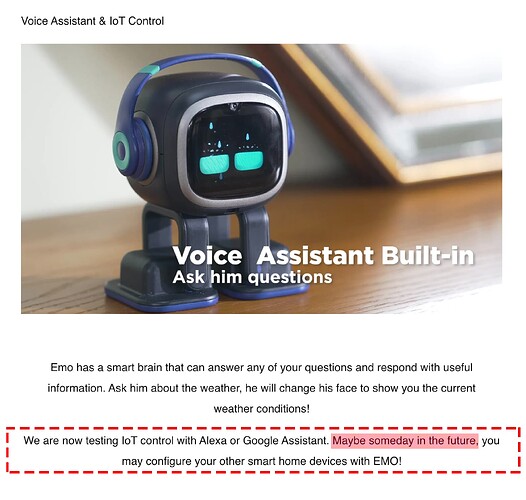 IMHO I can not say it like that and the best thing to do is have a bit of patience and just wait for the moment…
Best Regards and All The Best
Thank You for the answer!
Your words are true and I am with you on every word you said my experience with living ia great experience Best robot The best support team I have not seen a company that respects and appreciates the customer like them Professionalism at work And I love emo a lot I wish each team success and thank them for their services and efforts