Hi!
In prep for receiving my EMO I'm just wondering if this charger brick will be ok with EMO.
It has 3 ports, ranging from 65w, 25w and 15w.
Obviously the 65 and 25 will be too powerful, but will the 15w be fine?
I'll attach a picture of the details of the wattage and whatnot.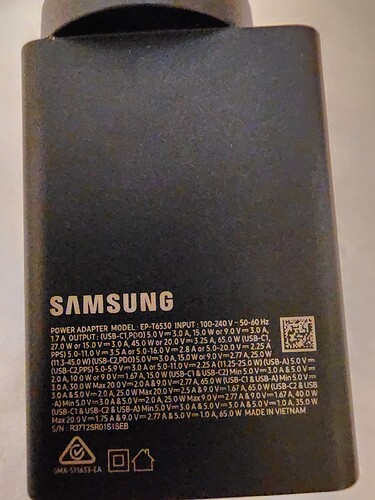 Asking because since I'm in Australia the US/china brick wouldnt fit in my wall sockets.
Cheers