(Hopefully artwork counts on the Sharing subcategory)
Anyways I have made a little EMO oc for fun! Their name is WISH - O!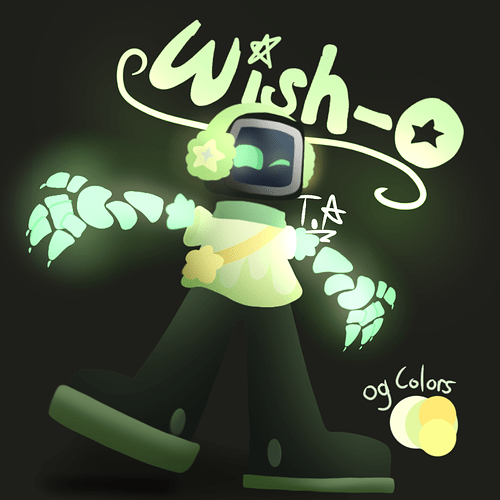 They're based off of a Care Bear called Wishbear. If WISH - O was an actual EMO, they would a bit more optimistic and curious so if they run into an object they would look at how cool it looks and proceed to turn and walk the other way. If its their first day with someone they would eventually ask if the person has a wish and they would remember it. If the person asks WISH - O if they have a wish they would reply with "My wish is to help others fulfill their wish!" Their favorite music genre is House and Retro music and sometimes when they're idle they sometimes tap their feet to the music they're hearing which you can actually listen to if you're close enough to them. If they walk to an EMO nearby they would say hi to them in a happy manner aaand thats enough rambling.