oh man - I love the look of this one. Well done!!!
Thank you Wayne. He does look rather dapper

That's so cool! How did you do this??



Thanks David

Not hard to do, you only need a little bit of glow tape, a metal ruler and a hobby knife.
Try not to cut yourself and take your time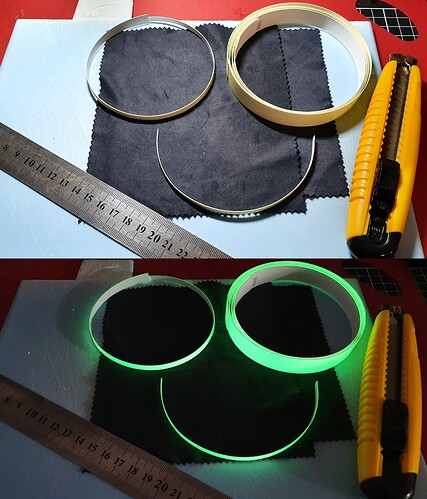 Very well made good idea

Ok @mariomart don't make me google it… where in Australia did you source this wonderful stuff… I'm thinking of more applications right now…

Hey Wayne, just search "luminescent tape" in either eBay or Amazon and the world is your oyster

great work mate! Love the new lights
Saturday Night Fever? I'm thinking more like TRON .

Well done!