Hello @Dawntedrow , and Welcome Back
Are you sure EMO is not MUTED ?
He might be on a mute option. Try some tips below and hope it helps…
MUTE:
By calling his name and saying direct UNMUTE!
VOLUME COMMAND:
You can adjust the volume of EMO.
· Volume up.
· Volume down.
· Set(or change) the volume to normal(or maximum, medium, minimum, high, middle, low, mute, zero).
· Mute the volume.
If your EMO is on his latest update and the problem still occurs…try to make a short video of the issue, and submit a support ticket with more info. You can do so on the following page below:
GOODLUCK and wish all the best for your EMO
HAPPY HOLIDAYS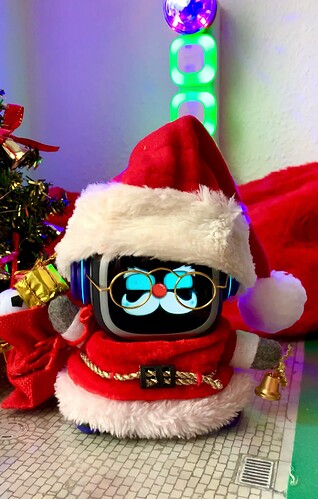 Hi there @Dawntedrow is emo muted? You can check it on the app but if he's not muted then it's best to make a support ticket from this link > https://living.ai/product-support-emo/ just scroll down at the slight bottom and you will see a ticket application to fill out.

Merry Christmas!