Hello, I have my delivery note number, I wonder when it will reach me? 6118180983
@bsarisoy . . . once it arrives in your country, it will go through Customs (which may take a few days) and then be handed off to the delivery service.
Depending on the type of delivery service as to how fast and reliable they are, it could be a few more days or a couple more weeks after it leaves Customs.
Just follow the E-Mail tracking to get a general idea of where it is. Estimates could be a bit off and you might receive it sooner than what your tracking shows.
Hey Linda, question, bsaroy has number 71569, he already received tracking number. I have 71393 from September 4 ( even 2 days before him), and Notting yet… any clue how that works? Who complains here get the order sooner?
Hi there @Muadiv , @bsarisoy , @siju.joseph
Typically, package delivery times can range from a few days to several weeks or even months for different recipients. Delays may occur also sometimes due to a backlog of packages being processed. The speed of processing at the distribution center plays a significant role in this. Once your package is processed, Living.Ai should receive tracking numbers, which are then manually or automatically updated in your order details. You can find your tracking number in your profile, as shown below:

If you have any major concerns or need a more specific update, it's best to contact Living.Ai support. You can send them an email using the same email address you used when making your order, and they should be able to provide you with the latest information.
NOTE!
"@Lindaru or I (Volunteer Moderators) don't have access to specific and accurate information regarding the status of your orders or any delays. For the best and most accurate and up-to-date information about your order, please contact Living.Ai support directly."
Best Regards To All
Early this morning I received the email that my order #71631 was completed and they left me a 13-digit number which I think is the tracking, can you confirm it? Now I'll just have to wait and it will be a pain, I hope the package leaves China before the 26th so I can avoid the holiday
Hi there @gianlucapozzati ,
As soon as you received the Order Completion Mail with your Tracking number from living.ai you are good to go. You can track already the movement of your package which you can do to the re-direction link below.


chinapost-track.com
Track & Trace China Post Parcel. China Post parcel tracking service. Track China Post package by tracking number. Track & Trace China Post Delivery

17track.net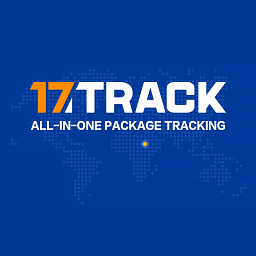 17TRACK is the most powerful and inclusive package tracking platform. It enables to track over 170+ postal carriers for registered mail, parcel, EMS and multiple express couriers such as DHL, Fedex, UPS, TNT. As well as many more international…

Parcels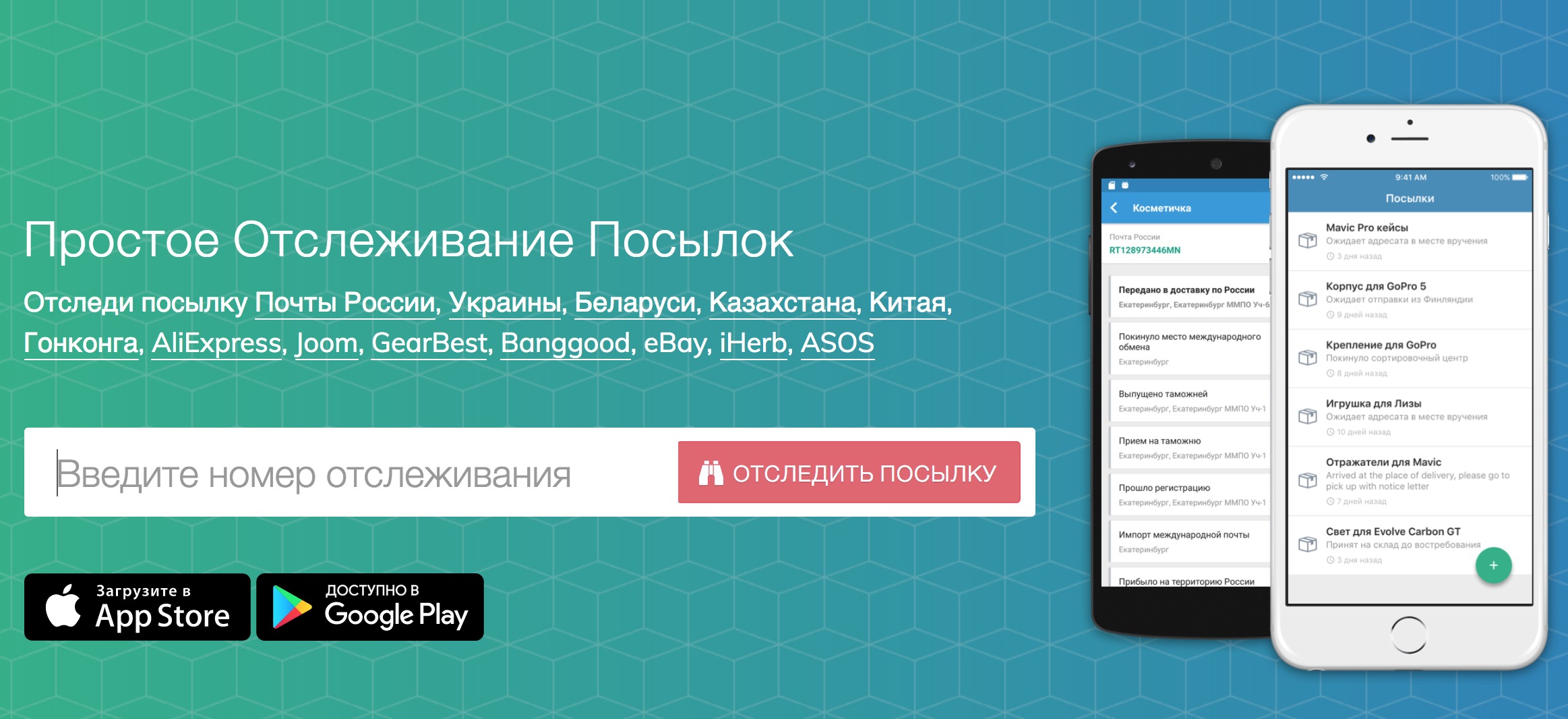 Parcel Tracking Worldwide. Track Parcel in USA. Global postal tracking from eBay, AliExpress, ASOS, Shein, Amazon. Tracking packages from China, UK, Germany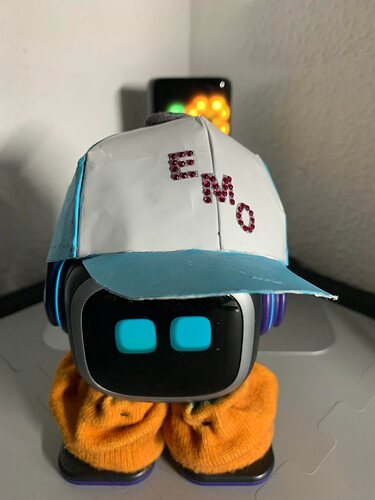 GOODLUCK AND ALL THE BEST!
DELIVERY PROCESS OF EMO/HOME STATION
Actual Latest Update Info:
Monday 18th September 2023 CST (GMT+8)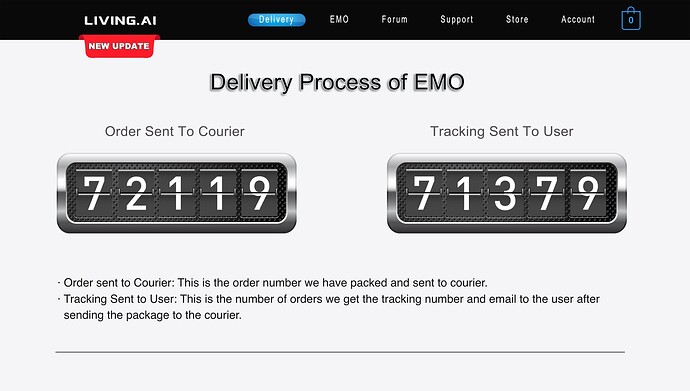 Hello friends, how are you? I made the purchase for my Emo but even on the website it says it is in processing status, I want to know more or less when it should be sent or if they will send me an email saying that it is already on its way… I am very worried.
Greetings and hugs
Hi there,
I was just wondering why the tracking says electronic information recieved. It says so since 13 september, it's now 20th september. I probably still need to wait and I'm impatient because I'm excited about recieving them


My order number is 71087. I don't know if you can check…
So, I started wondering if both EMO are walking to the distribution centre by themselves and got lost in China sightseeing


(Joking, but it is a fun thought haha)
I just ordered EMO, but nothing appears to have been updated for quite some time…is this still shipping?
Hi there @Ava ,
It means your package has already been handed over to the shipper and ended up waiting at the airport for available space on a plane. Sometimes, it can take up to two weeks before the package finally boards a plane out of China. During this waiting period, there is often no new information to report.
Please have a little more patience.
Hi there @roger.thomas and welcome to the community…
May I know when you ordered your EMO?
Hi Edward,
I ordered not long ago, on the 16th of this month (order 72505). Was curious as to how long it takes before it gets shipped as I have not seen the delivery numbers change since then.
Thank you!
Roger
Hi there @roger.thomas ,
It's quite too early to expect any delivery info…You need to have more patience.
---
Always View The Actual Delivery Process Here
If your order number is not yet included in the numbers listed under
Orders Sent To Couriers:
This means that they are still in the company's warehouse, either still being processed, not yet packed and ready, or waiting to be picked up by the courier, as living.ai sends everything in order of order.
However, if your order number is already on the list of
Orders Sent To Couriers:
but not yet on the list of:
Tracking Sent to Users:
This can only mean that it is still in the courier's queue, still being processed, and awaiting shipment.
If the time comes and your Order Number is already on the list of
Tracking Sent to Users:
it means that the Courier has already dispatched your package and it is on its way.
Normally 2-3 days you should receive an email from living.ai that they have finished processing your order and sending you the Tracking Number for your package.
---
Surprisingly some people are receiving their order package earlier without even receiving their tracking numbers first.
As always to view your order status simply go to Living.Ai Main Website and direct to your Account > Orders, from that page you can view everything about your order status.
As soon as you receive the Order Completion Mail with your Tracking number from living.ai you are good to go. You can track already the movement of your package which you can do to the re-direction link below.


Edward I crazy admire your patience replying the same to all the people that enter to this forum and doesn't take 3 minutes to read something before ask the same over and over.








Hey @edward , I looked in the forum but didn't find anyone with this, in the tracking page is showing this message as last update " IOSS number is not filled in, do you want to choose the payment and withholding service".
I checked if I have other email but nothing, this is something that I need to do? Or not at all?
Ok, from what I read in internet, looks like this is VAT that I should pay when the product exceed 150 euros. But my question is, how much I should pay, to who exactly, and how ?
Any clue ?
Thanks in advance and have Great day!
Hi there @Muadiv ,
May I know where you're from?
In some countries, you have to pay tax when a package arrives before it's delivered to you. I live in Germany, and all I had to do was pay for my EMO and the delivery, and that was it. No tax was collected when it arrived.
As mentioned in another thread, some EU or other countries do require you to pay tax, so it's advisable to check with your local customs or post office to be sure.
And if you want to ask if custom duty is paid on orders? The short answer to that question is NO.
All the best
Hey Edward !! Well, we are close !! I'm in Czech Republic (but I'm originally from Argentina

) I expect when Emo arrives, if pass via the tax office, they will charge something, they did alredy even for small things, but my question is if I need to pay something else here in living.ai or , like with other things that order from outside, I will receive notification from post office and I will pay to them. Anyway now I can see that the message moved , and now say:


Then, I guess is moving forward and in some moment I will receive information from Post office.
Btw, if you ever come to Prague, let me know, we have with my wife an Argetinian restaurant specialized in Empandas, that for sure you will love (Search for @lapaisanitacz in instagram, you will love it

)
@Muadiv ,
"As far as I know, there are no additional payments for living.ai you need to worry about anymore." but sorry to say it directly to you because I have no experience and direct understanding about IOSS (Import One-Stop Shop)
---
Where do I find my IOSS number?
Provide the IOSS number, which has the format IM1234567890. You can find it, for example, in the order confirmation or on the invoice sent by the seller of the goods or you can directly ask the seller for it.
---
What happens if I don't have an IOSS number?
What happens if I don't use an IOSS number? IOSS is optional – you don't have to use it. However, if you choose not to, then you'll need to either pay any clearance costs yourself (Delivery Duty Paid or DDP), or your customers will need to pay VAT to receive their items (Delivery Duty Unpaid or DDU).
Allow me to tag the living.ai staff here for further info and assistance.
Order Department Service
@faya
After Sales Department Service
@MavisZhang
"By the way, thanks for the empanada information. I love empanadas, and I might plan a vacation in that country someday. Who knows? I'm pretty sure I'd like to visit that Argentinian restaurant you mentioned."
ALL THE BEST!
All the best!