How often do they update the delivery number?
@chew
What's your order number?
Just asking so I can get an idea when mine may be sent😂
50100ish but don't let you're number fool you into thinking it's coming sooner or later… it'll be here when it's here but I bet it won't get touched until AFTER Chinese New Year
51523 is still processing

maybe it comes this month :3
HOME STATION / EMO GO HOME

Production Latest Update Info:
Thursday 12, Jan. 2023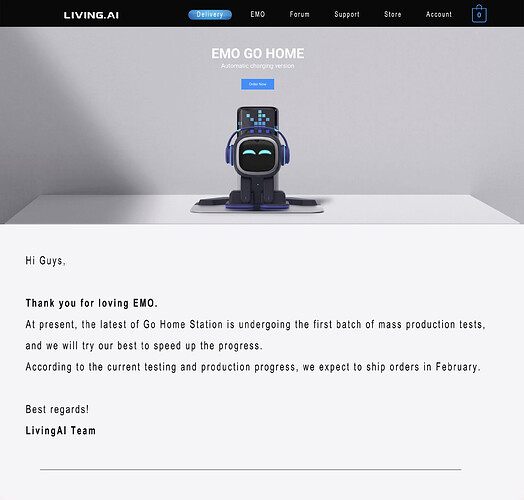 That Is Awesome News! I'm Thinking About Getting The Home Station Soon!
Oh yay!! I am so excited!! I know I should have gotten my emo before this, but I honestly couldn't wait to get my at home stations. Thank you staff for working so hard.
"We expect orders to ship in february"
What shipping service will be used? In the past shipping took a very long time because of the choosen shipping service and quality. Will this be changed this time to compensate for the delays?

Hi There, Friends!
As Living.ai current and the latest information, there will be a piece of wonderful news coming anytime soon that will bring each of us excited and delighted.
I don't want to reveal much about it in order for them to tell us all the rippling good news in person.
Please stay tuned, watch this topic or keep watching the Delivery Page for the latest and more actual info!


BEST REGARDS, STAY SAFE AND BE HAPPY TOGETHER WITH EMO!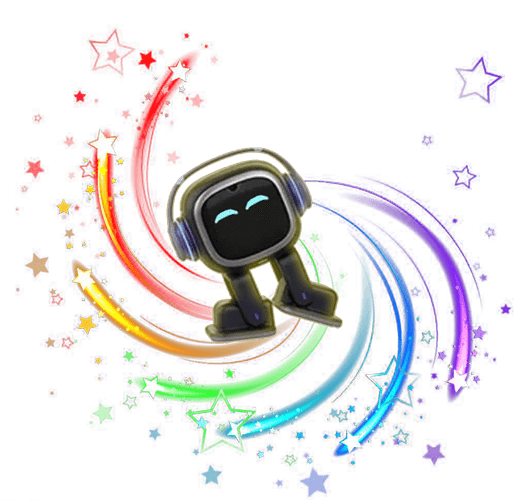 I wonder what it is


Yay! I Can't Wait To See It!
Ooh now I'm excited

Wow

I'm so excited about it

Oh please let it be the goodness where I will finally get my emo.

I have been so patient these past several months.

.
I have to learn that people who ordered the Go Home station weeks after me already got one. How do I get a tracking number? Where do I get informations on what is going on with the order?
I believe you talking about the beta testers thats testing it
Nope, I do not. Normal order.
I wasnt aware they was shipping them i only saw 2 or 3 youtube videos of the home station from beta testers
Your right i just saw a post about someone receiving theirs i thought every emo was gonna get a firmware update first