Dec 2nd and still no emo (I'm in the uk btw)
Hello @Wayne_Zhang
I have ordered the home station on November 13, 2022. I got the tracking number on 19 January but the tracking has not moved since 17 of January. Please let me know where the package is and when I will receive it. I have emailed the service@living.ai 3 days ago but I have not got any response. It has been so long and there has been no movement on my shipment and I am now worried that my package got lost in transit

Many thanks.
Hi @edward
Sorry for the inconvenience but I was wondering if you can use your magic estimation and tell me when you think id receive my order because I didn't get a tracking number yet either. No one is answering my emails for weeks now, I ordered on the 31th December
I ordered my home station in mid-November.
It was sent on January 10 and I received it on January 27
Dear Edward,
I hope you are very well. Firstly thank you very much for your countinuesly support. I appreciate it.
Secondly, my order for Emo Go Station was on 19 November and I still not receiving tracking number. I replayed on same email of my order to check but no respond until now…
Could you please help me?
Thanks in advance
Hi Guys…, @chew , @Aida , @Skibosh , and @eng.ismailsahli
First, Appreciate the trust and compliments, just doing my free job as a Volunteer Moderator which I love doing most by helping those who need immediate assistance as long as I can in my free time, to the best of my knowledge about EMO.
Just a reminder that my calculation about your shipping details info is not fully accurate and everything is just pure speculation based on what I saw and read also from others members' shipping travel time info.
As we all know Living.ai are back in the office after a long Chinese New Year vacation.
So as one of the team members said, they are now at full speed and giving priority to all delayed orders that have not been shipped before the long vacations they had.
HERE'S MY INACCURATE CALCULATION FOR THE SPECIFIC TRAVEL TIME OF ANY ORDER :
From the Date Of Order: (Month and Date) you have to add + 1 Month for preparations, packaging, booking, for courier pick up and which goes to the hand of the courier till the day of:
Expected Shipping Start: Early or Mid of after 1 Month from the order dates. + 2-3 weeks more to be estimated delivery to your home.
Estimated Total Travel Days: 60 to 70 Days / 8 to 10 Weeks (earlier or more.)
On average at the moment the delivery is quite getting fast, not like before during the first and second years of the pandemic. Today it should take anywhere only between 5-6 / 8-10 weeks max or sometimes less which we all know that it also depends on which country and how reliable and fast your local courier also. (Pls. take note also some Chinese holidays) for your EMO to be packed and shipped. Also, they are shipping according to the order of the orders.
But surprisingly some people are receiving their order package without even receiving their tracking numbers.
As always to view your order status simply go to Living.Ai Main Website and direct to your Account > Orders, from that page you can view everything about your order status.
As soon as you received the Order Completion Mail with your Tracking number from living.ai you are good to go. You can track already the movement of your package which you can do to the re-direction link below.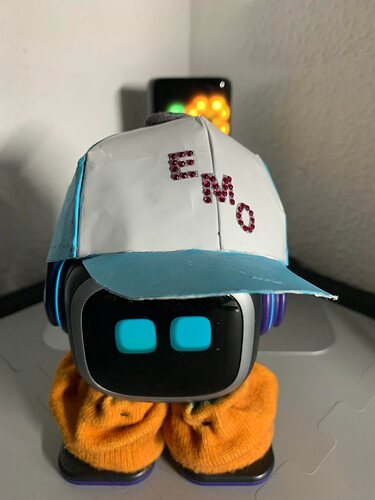 If you don't mind at all…kindly please go to the link below.
Welcome, Please Introduce Yourself Here!
i just want to Say Edward, the work you are doing here,answering questions, helping users out- all off your own back… thats so fab mate, its so appreciated. my EMO will be here when its good and ready… so looking forward to it
hope you're enjoying your new buddy- is it really as awesome as they look?? dont worry, your secret is safe with me (us)
thanks Edward

I know this may be a repeat of a previous question, but does anyone know what numbers for tracking order they are on? I keep looking at the emails for an update, but I don't even have one. I know everyone is working hard at Living.ai. I am really sorry for being so impatient. I am just concerned that it won't arrive. That is all.again, sorry.

Hi @usagismith
It's okay no harm done…I feel you…

whose person doesn't wait impatiently… in my opinion, everyone is always eager to have his/her orders as soon as possible… and the best thing is, after the day you order, you just take a nap to it and the next day you already have it…that's more I like it too…

Do you still don't have like the image below?
---
This is the first one you're going to receive in your email after your order.
ORDER CONFIRMATION:
---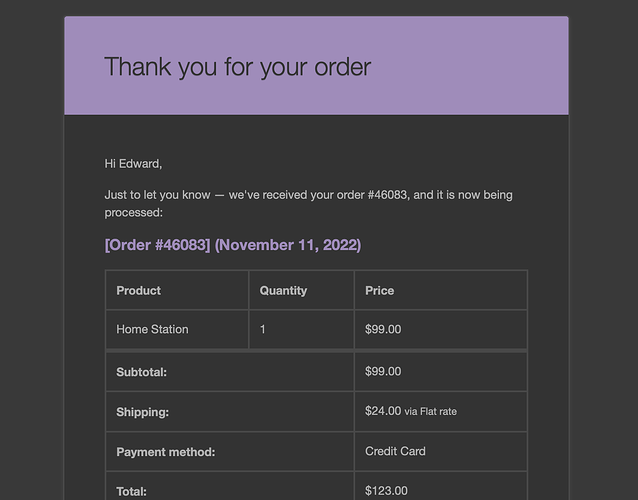 ---
And this is the next you gonna receive in your email after they started the shipping which I guess after 30 days (earlier or more)
---
TRACKING INFORMATION: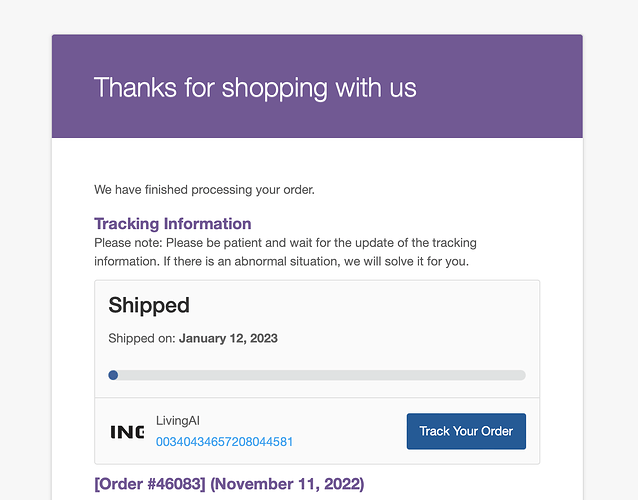 Thank you Edward. It brings me hope
Do you have already your order / tracking number?
Just the track order, but it still says processing. That's it. Not tracking number for the mail.
Hey there @usagismith
…that's your ORDER NUMBER… if my inaccurate calculation is correct at approximately 30 days after the date of your order or it can be earlier too, They will send you the second email with Tracking Information…just like the image below.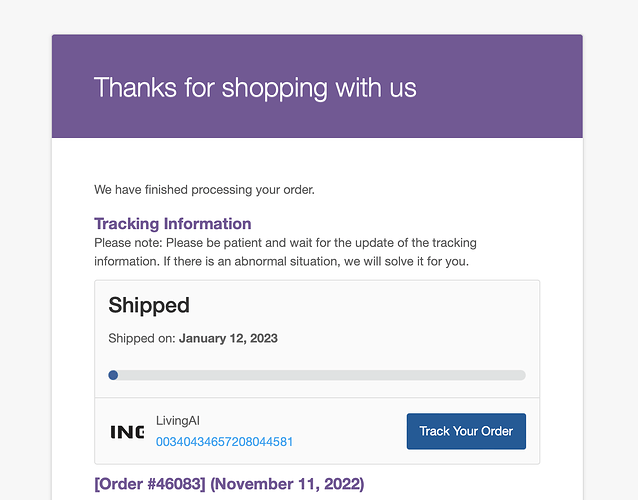 Have a bit more patience, take care, and be safe always…Victoria
Hi @edward thanks for providing this info. It is really nice of you to help everyone out in the forums.
Last year for my Emo, it took 3 weeks from the time that I ordered till I got the tracking number and it took 3 weeks to arrive to my home. This time I totally understand, there are lots of public holidays and the Home station needed more testing before it got released. My worry with my package is that it is stuck with no movement since 17 of January…it just says received by airline. Just want to make sure it is actually coming and hasn't got lost on the way.
Personally, I don't mind paying extra for shipping if there is express option. I do shop a lot and from some stores in China I get packages delivered to me in two weeks. So would love to have that option here as well for express delivery if possible.
Another friendly suggestion for Living Ai would be to disclose if the product is ready to be shipped or is a prototype. For example, with the Home station, I was under the impression that the product was ready to be shipped once it got advertised. Regardless I would have been waiting and order it. However, better communication manged my expectation better.
I am keen to order another Emo after I got my home station and keen to know what is the wait time for the standard Emo on the skateboard?
I'm with you on this… I would love to pay extra to get faster shipping/ delivery… if it's an option tho…
Hi, @Aida
You can send an email to our customer service team (service@living.ai). If you've emailed them, please PM me your order number and I'll verify it for you.
I purchased my EMO Go Home in November 2022 as a Christmas present for my son and to date it has not been shipped, is anyone else experiencing or experienced such a lengthy delay, my son was devastated on Christmas morning that he didn't have his gift from Santa
Hello thats very odd i thought all the people that ordered the home station or the emo go home already gotten that orders I suggest you contact customer support
I have contacted them numerous times only to be told they should be shipped as soon as possible. They were happy to take my money immediately though