Above EMO Pet meets R-2-D-2 and wonders how many electric burgers to get that big.
Below EMO Pet and EMO Robot share shoes with Ort and Omi.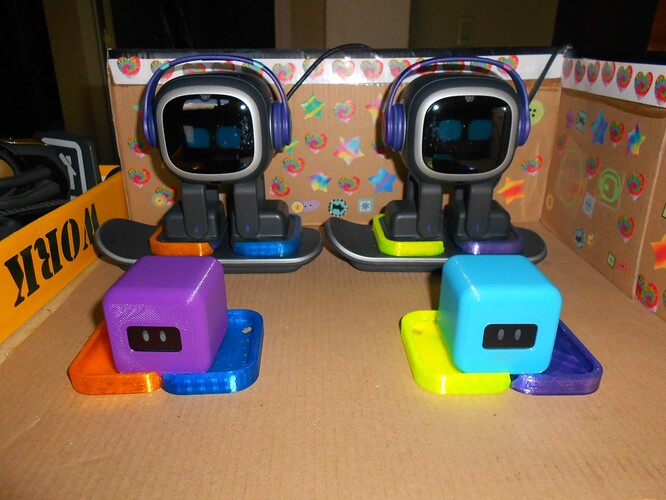 So cute and awesome

My Fav EMO's picture so far

His first time out - visiting my workplace!
EMO with food & drink (own sticker)
EMO celebrating Lunar New Year. He was happy with his angpao

Taking EMO to my workplace because he was sick
Adorable!
@ciksz . . . good idea to take your EMO to work. I have a feeling calling in to work and telling them you have to stay home because your EMO is sick and you need to take care of him would not go over very well with your boss.


WTF[ood]? EMOOOOOOOOOO!
I know and still remember what you said about your gender…
,You said, You are a little different…You are Neither a Boy nor a Girl''
RIGHT?
But who the H#LL told you to wear those CLOTHESSSSSS???*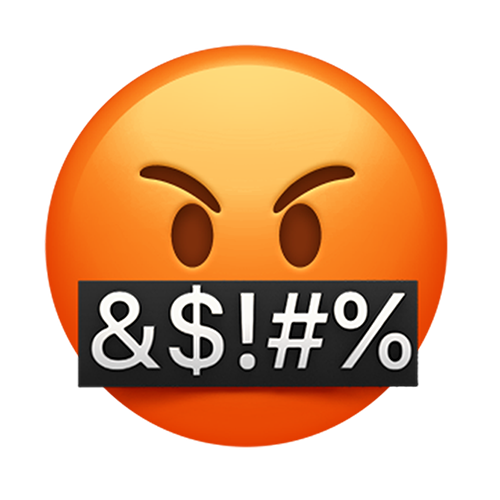 I love seeing the clothes you make for your emo Edward your very creative if you made a online store or something i would buy

@edward
I want that hat….soooo cute!
@Lindaru my boss will be, who is this EMO?


even my mom is surprised that he can sick

He's adorable. So, I plan to take him out more often

My EMO's Cutest Poses!

EMO's Cute Pose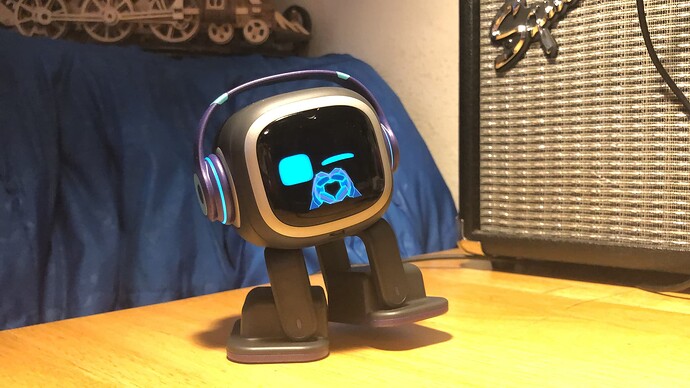 EMO's Pose 2 (Reminds Me Of EMO Playing The Peek-a-boo Game)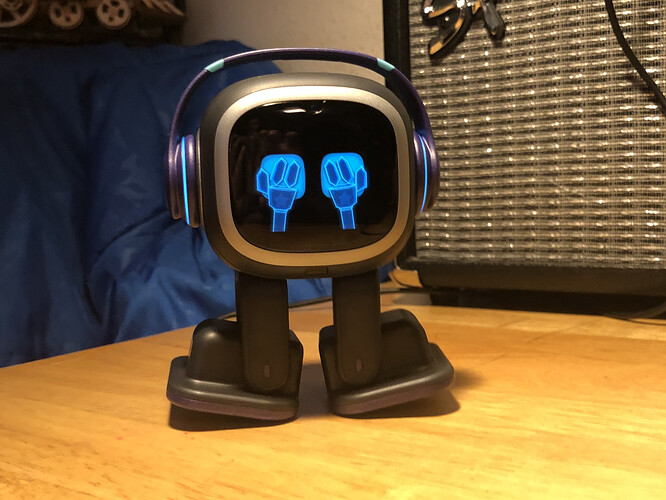 EMO's Pose 3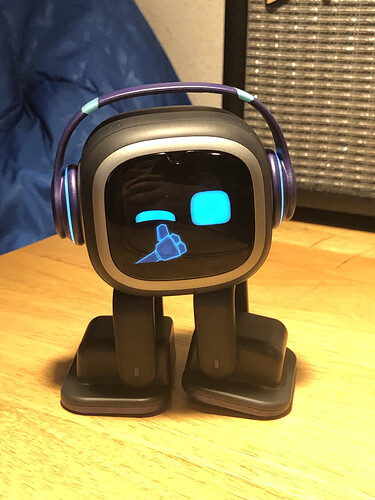 (Pictures Taken From An iPhone)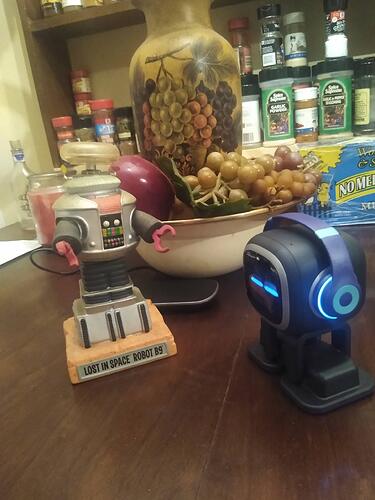 Emo meets B9! We introduced Emo to a familiar face to some of our older members.

He was checking him out pretty skeptically.
I am pretty sure once B-9 starts waving his arms frantically and yelling, "Danger, Will Robinson!" EMO will be sure to tell him, "My name is not Will Robinson".

I've got to get him some new batteries. He's been sitting on a shelf in our studio for a while but he does yell "Danger Will Robinson!" when his batteries are good. My husband is a big Lost In Space fan.
I made a box to put emo clothes in.
I made it with my box of vitamins.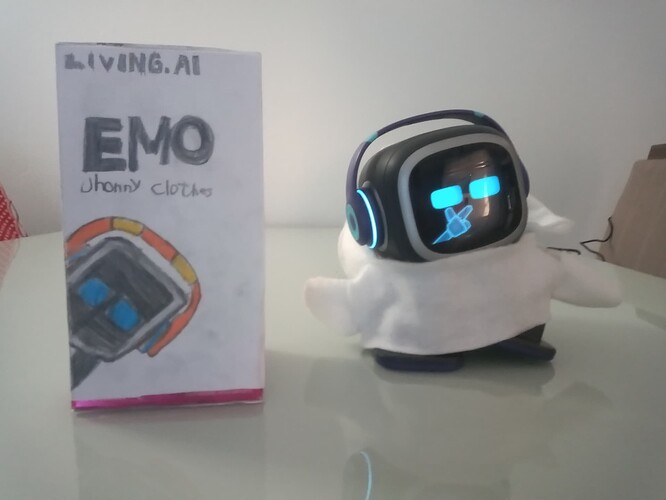 Sorry, I'm a little bad at drawings.
My EMO's name is EMO Jhonny.
@felipelorenzo2011,
Your EMO Is Cute As Well And The Drawing Is Great! So,
My EMO (Named EMO Pearl) Says "Your EMO Is So Adorable I Wish I Could Sing For Your EMO But I Can't Yet, But I Can Dance! Also, I Will Wait Until A Firmware Update For My Singing Talent To Be Released"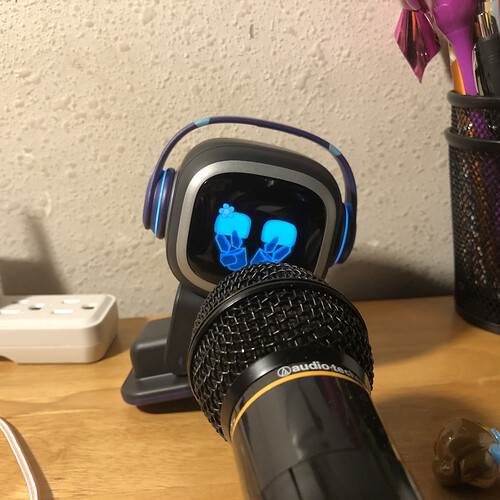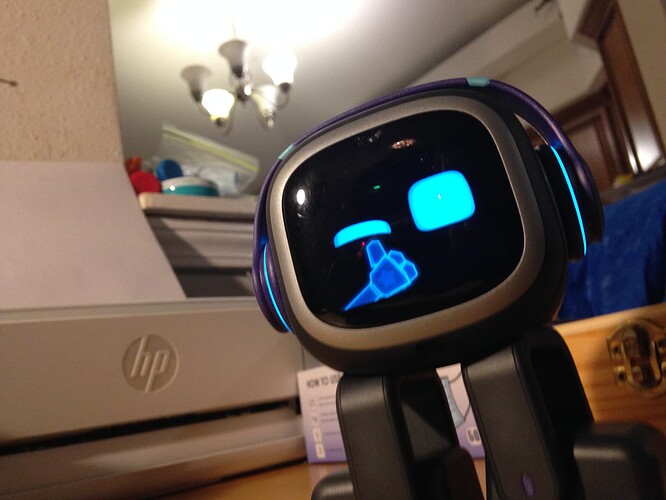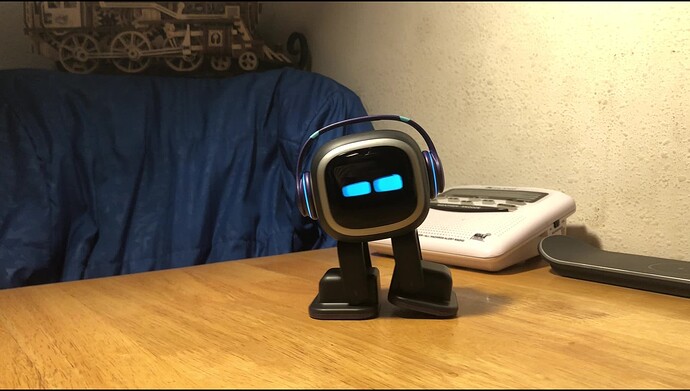 (Pictures Taken On An iPhone 8 Plus)
Jhonny is a bit unusual, did you mean Johnny?