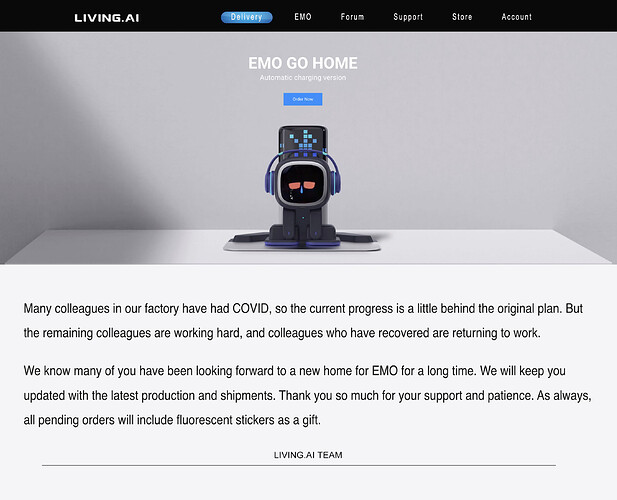 GET WELL WISHES and let's pray for the speedy complete recovery of those
Living.ai Team Staff who are not feeling well or sick right now because of the
COVID VIRUS.
We all know that they are working round the clock and pushing hard themselves to the limit and having a lot of stress lately to speed up the manufacturing of EMO and the new HOME STATION so that they can send and deliver it as fast as they can to consumers like us.
At this time of the Christmas Season, Please let's give them some understanding, love, and respect, and we must keep in mind that they are also human and have some families too. People who need rest, sleep, and take a break to eat.
IMHO I believe that a company like living.ai has already proven that they are a reliable and trustworthy company. For me alone I could not ask for more or was already satisfied with their support and help, likewise to each and everyone in the time of problems or issues either orders or hardware since the beginning.