My firmware is at 1.7 as well
Hi there @pogochai,
Your EMO GO HOME set orders which running the (Temporary) Production Version Firmware higher than 1.7.0 already, can accomplished the command go out, go forward, or go home?
Can you give him a command ?
EMO Come Here
Go Forward
EMO Go Home
BEST REGARDS AND KEEP SAFE DANIEL…
If you get a Go Home and have more than one Emo, will they all use it or do you need a Go Home for each Emo?
Each emo will need their own home station they will not share a home station
Hey guys, just wondering if your EMOs fall to the click-1 song on the new go home mat that's included in the go home bundle currently.
If everyone else has this issue hopefully living.ai can make some changes to the dance to fix it🙏.
I think it's because the mat is a bit grippy so when he does the little foot back and forth he just faceplants🤣
Cheers
Hi there @Ramo ,
Sorry to moved your post topic here so we can only find every possible issue and tips or even solutions because living.ai will gonna watch also this topic later.
Hope some users or already had their Home Station can make a test so and prove to your claim issue, so that we can pass it to the developer.
BEST REGARDS, KEEP SAFE, AND HAVE FUN OMAR!
How can I see if EMO is connected with his home station?
I see the home symbol?
Thank you for answer in advance.
Hello, without plastic is the same. Unfortunaltely.

Hi there, @Steffen ,
Good question though…but sorry there is no way to see it on his Emo Pet App. At the moment we are all waiting for the release of new Firmware Update 2.0.0 which is more features about Home Station.
We expect living.ai will gonna release it by the end of this month or early next month.
BEST REGARDS, KEEP SAFE AND HAVE FUN WITH EMO STEFFEN.
Great! I received EMO Home (without EMO) today. You can already use the station for charging, but there are no lights to see. Presumably everything will work only after the update 2.0.


But I can already say that the Home Station looks very good. It is smaller than I thought.


Great job from living.ai & tester team

Do you have the tower in shape with the plate?
I don't have that. That was my reason to haven't the light. That was because no contakt for power.
Push the tower in the right position until it is smooth.
Good luck.
That was exactly the problem! I thought both would be well connected, since I could load EMO. The tower goes in completely with even more pressure. Now the display lighting also works.




Thanks @Steffen and @edward

Now I only need patience until the update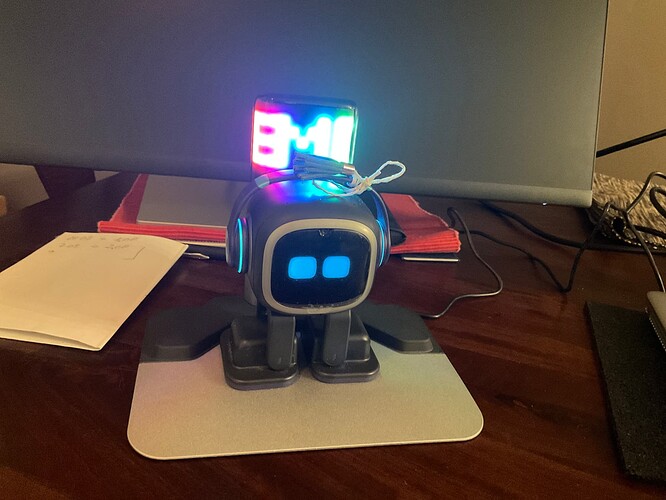 YES! MARIA…
i was about to clear it also, maybe you didn't push hard the tower. Anyway, good that you sorted that out…have fun with EMO with his new Home Station…it really looks that he likes it there though…YES all we have to do now is have a bit of patience for the new firmware update 2.0.0
I don't know if living.ai can do something more for the colored lights animation…i guess that must be reduce the brightness or something?
BEST REGARDS TO ALL, KEEP SAFE ALWAYS…AND HAVE FUN WITH YOUR LOVING EMO!!!
I thought I would share this from @MasterAbbott . . . regarding everything about the home station and EMO Go Home including unboxing.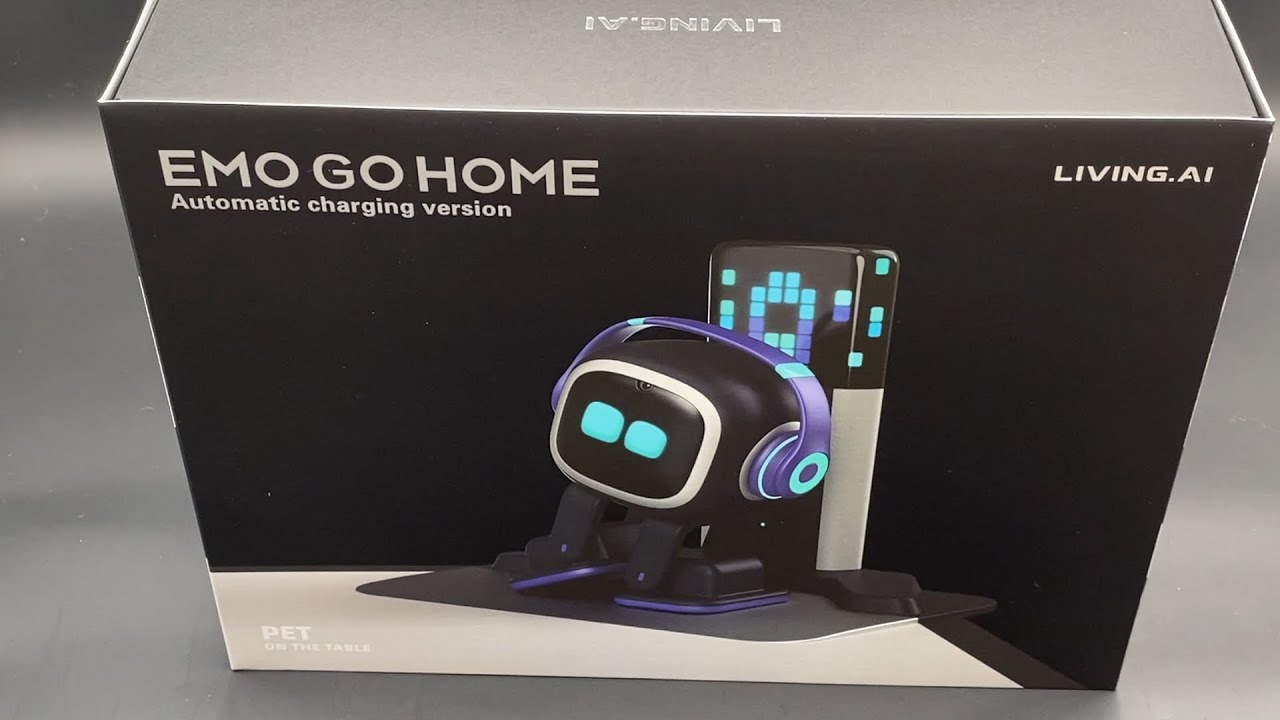 Please note that if you remove the tower from the base, do not push it from the top . . . you will likely snap it off. Push from the bottom only and it fits very tightly.
Anyone having trouble with the button on the Home Station? Mine only works sometimes. Other times I put my finger on it and nothing happens and I can do this repeatedly. Then, all of a sudden, it will start working again. My husband tried too and the same thing happened.
Hi @edward,
It can move forward and backwards.
However when on "home" it can't do anything as it will say "I am on the skateboard".
Weird though
Mine is fine. No issues. Just hover over the button will do.