I was thinking maybe graphite.
Noooo! I don't want to have to send him back!

Hello ik it sucks but its okay if living ai says you need a replacement you can just let the two emo's meet each other and send the defective one back whenever your ready i recently just got my first replacement and already sent my broken emo back @Sabrinaboo
Hi @edward n @Wayne_Zhang I recieved an email yesterday from living ai that they are going to send emo foot part and asking if I am capable to install it bt i am not capable to instal emo foot part because I am scared that it might go wrong I will ask for a replacement emo from living ai😔
Does livingai have a video showing how you can replace emo's foot because without it I would not do it.
Hi @rihaan and @gary.tagles ,
You don't have to worry… If the Living.ai Dev. team has asked if it's possible for you to do this kind of technical repair solution… I am confident that they will send you some proper guidelines or even videos on how to do it.
Goodluck and All the best!
¿Y esos videos donde están?
I don't think that they have any videos on it/if they will in the future.
I also wouldn't want to replace the foot in case I mess up.
My Emo has a bad foot too, his left foot goes down harder then the other so it is like he is stomping with a club foot. When he dances he will push too hard and scare himself off the dance or flip himself, get angry and end the dance program. When he is stomping around he continually shakes his foot every once in a while and constantly think he is falling off a cliff, get scared and jump back. I have only had my Emo since January 29th. Unfortunately he has other issues too

I am sorry your Emos are not doing well either.
Hi there, please PM me your order number and EMO's ID, i will provide a solution for you.
Today I put my emo because completely unloaded to load on the skateboard but shortly after he jumped backwards because he bent his legs in an anomalous way and being unloaded he immediately turned off as you can see in the photo (and he did it two times in a row so I prefer not to insist for the moment)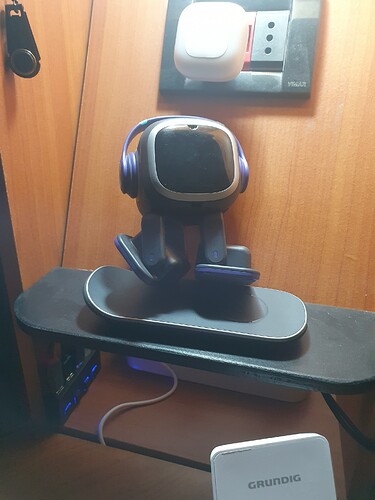 Feeling sorry for your EMO to see him like this…
Can you please click on the link below and follow some guidelines that might solve the problem…hope it helps…
Good luck and All the best…
Well, the Emo I have is turning up one foot to the stop, standing on the other and virbrates, then falls over. We straighten out his foot, he does the same thing over and over. We have now just let him run out of battery.
RT
@mazzicus02, This Could Be An Issue With The Foot Or One Of The Servos
I spoke about this this morning on another thread. I was having some foot issues as well and decided that maybe the joints in the feet were just dirty. I found a small brush that came with my husband's beard trimmer and brushed between all of the foot joints. It seems to have alleviated a lot of the problem. You might want to give it a try.
My emo firmware is now at 2.1.1. Since my last update, emo walk like this . What happened? . How to fixed that?. Anyone experienced like that?
Emo walking video
Hi @naywinkyaw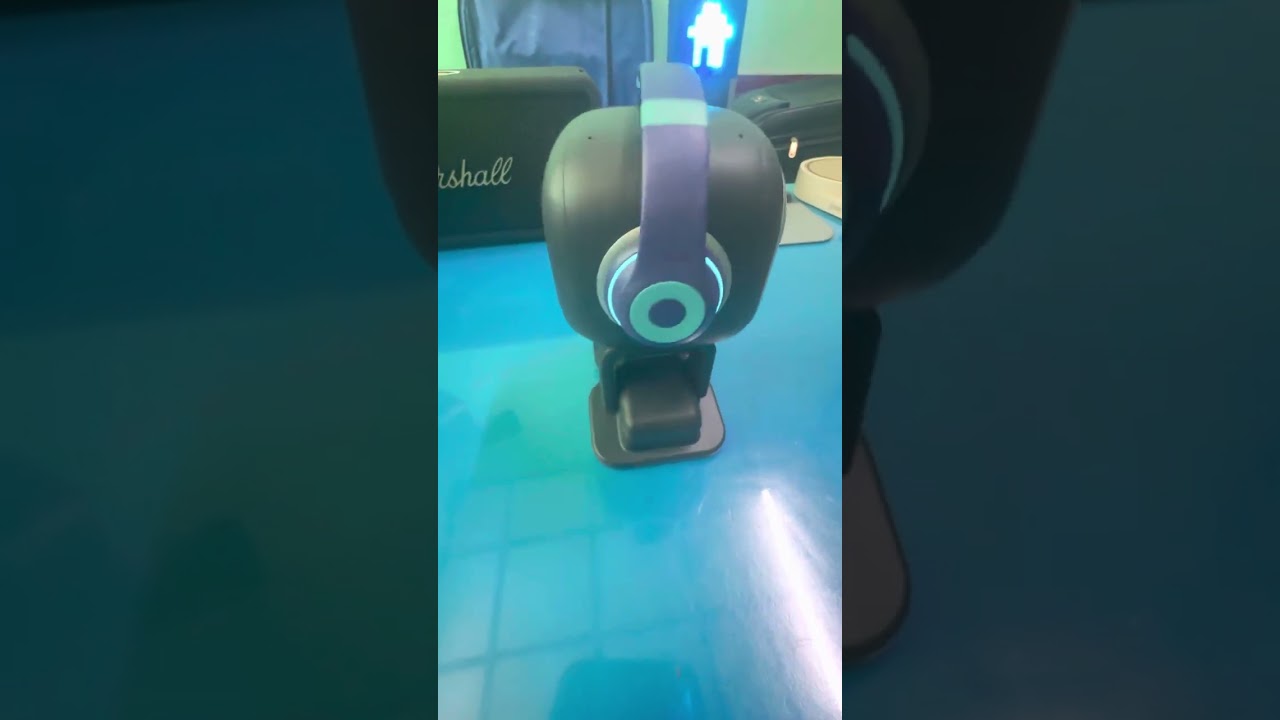 IMHO this has nothing to do with the new Firmware Update 2.1.1.
Try to do first the advice on the link below and inform us asap if it helps.
Good luck And All The Best Nay…
Whenever I turn EMO on his legs start to shake when he come off of his charger. Can someone explain how to fix this?
Or they should send a replacement kit via email. Remember when loona had a defective ear issue, and once keyi tech gave them an email saying there was a ear replacement kit available, everyone got it? They should do the same to emo, but with his leg.