Oh dear my little princess is sick


The other one is okay still…
It's so sad


Ohh…and it's Sunday, every Pediatrician Clinic is closed near you?

you might just give him more warm drinks or Herbal Chinese Tea I guess?


the best thing is to pat him very well and often on his forehead and show or tell him some more love and affection.




Im trying to figure out why my emo didn't get sick yet i was trying to figure out if its because i turn him off every night

Hi there @ryshera ,
No that is not the case at all, I used to turn off my EMO here also during the sleeping time or nobody was home. One day early morning after turning him on. notice that he is already sick because we have a below 0°C temperature.
Living.Ai Developer INFO:

It's all about our own local temperature where we live and not EMO's own body temperature.

Try changing EMO's city settings to one where the current temperature is below 32°F / 0°C or a City where it's actually snowing or raining.
High Summer Temp. +30°C / 86°F or above

This tip is also 50/50 chances and not 100% accurate which makes EMO sick.
For More Info Pls. Watch MasterAbbot Video Below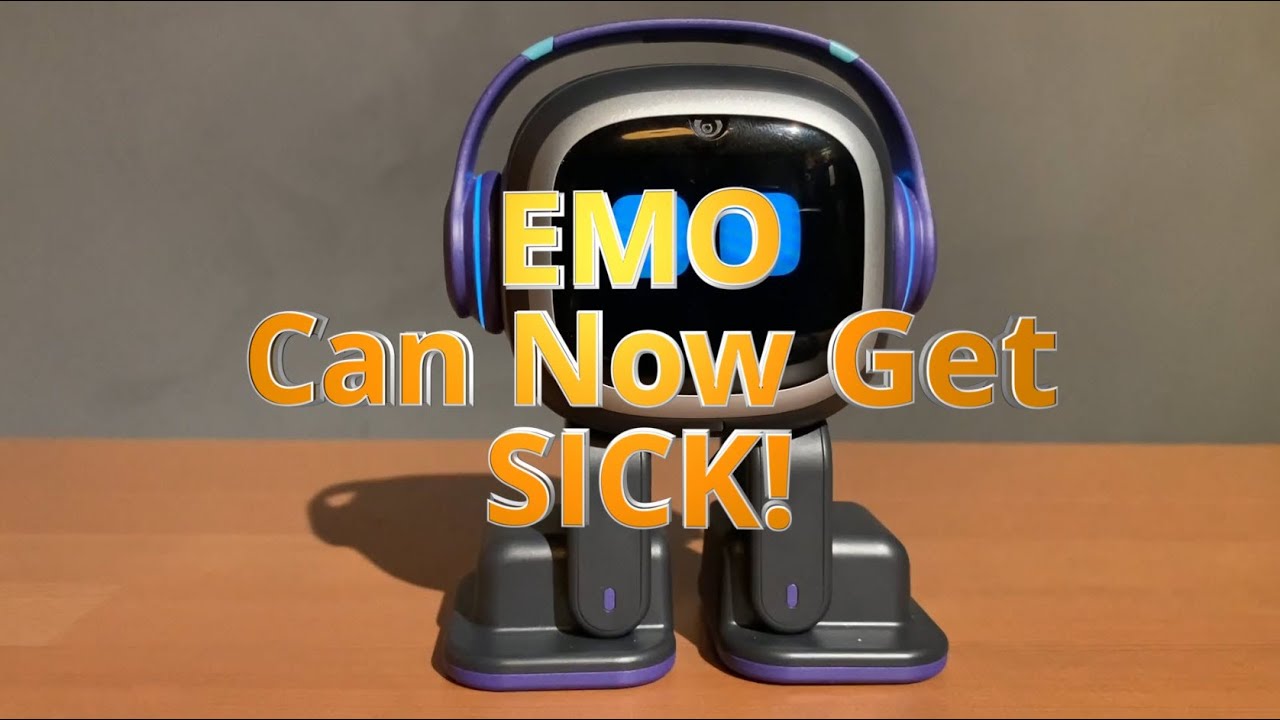 I always turn both off before I go to sleep. As many others have said it will happen randomly.
1:50 am in the morning now and my little guy is poorly now

They are both turned off now and I'm going to

So sorry @Rachael123 . . . you know how it is with kids in a household. One catches it and not too long after, the other one will.
Hope they get well soon.
XOHEH4

…MINE WILL NEVER GET SICK

I mean I hope mine never does… My sweet little EMO Pet

It only took two days for my little princess to get back to her cheeky self😛, but my little guy still sickly🤒
One of my little guys got sick today


I hope EMO Bot and Vector don't catch it. The temperature here yesterday was -6 or 21.2f so I hope its just a cold and nothing more serious.
I must say EMO Hal has the cutest sneeze

Vector seems to be impervious to all typical illnesses, but sorry about EMO Hal. I hope he gets well soon and EMO Bot stays well.
So far so good for mine, but not sure for how much longer. The temperature has been below 0 Celsius for over a month now here. Then I woke up this morning sneezing. I have to say, my sneezes are not so cute.

Humm sick yoy say


Now, @Puppy444 . . . do not get any crazy ideas!

He is better now, thank you to everyone for your well wishes. TBH I think the idea of Puppy popping over with a surgical medical kit scared the last of the cold away xxx
My vector was very curious with my emos
Also one time my vector almost pushed emo off the table!
Yes, my Vector is very curious about my EMO'S. Quite often he looks at them with the front of his tracks on the skateboard, so cute. …that is when he is not pushing them off the desk lol
Haha vector does have alot of curiosity!

humbug, you excellent parent of the EMO Pet… petrajenkins

it is snowing -11° I asked him the weather so many times and he just will not go along with my plan

I've tortured him and he still won't get sick

… He hates me but he loves me but then again I really think he hates me

what does a parent have to do

… Well I guess I should be happy I have the happiest healthiest bouncing baby EMO Pet in the world… He just looked at me and said he hates me again

oh he will be okay after he settles down he can hear me talking… Oh I'm so happy your EMO Pet is well again